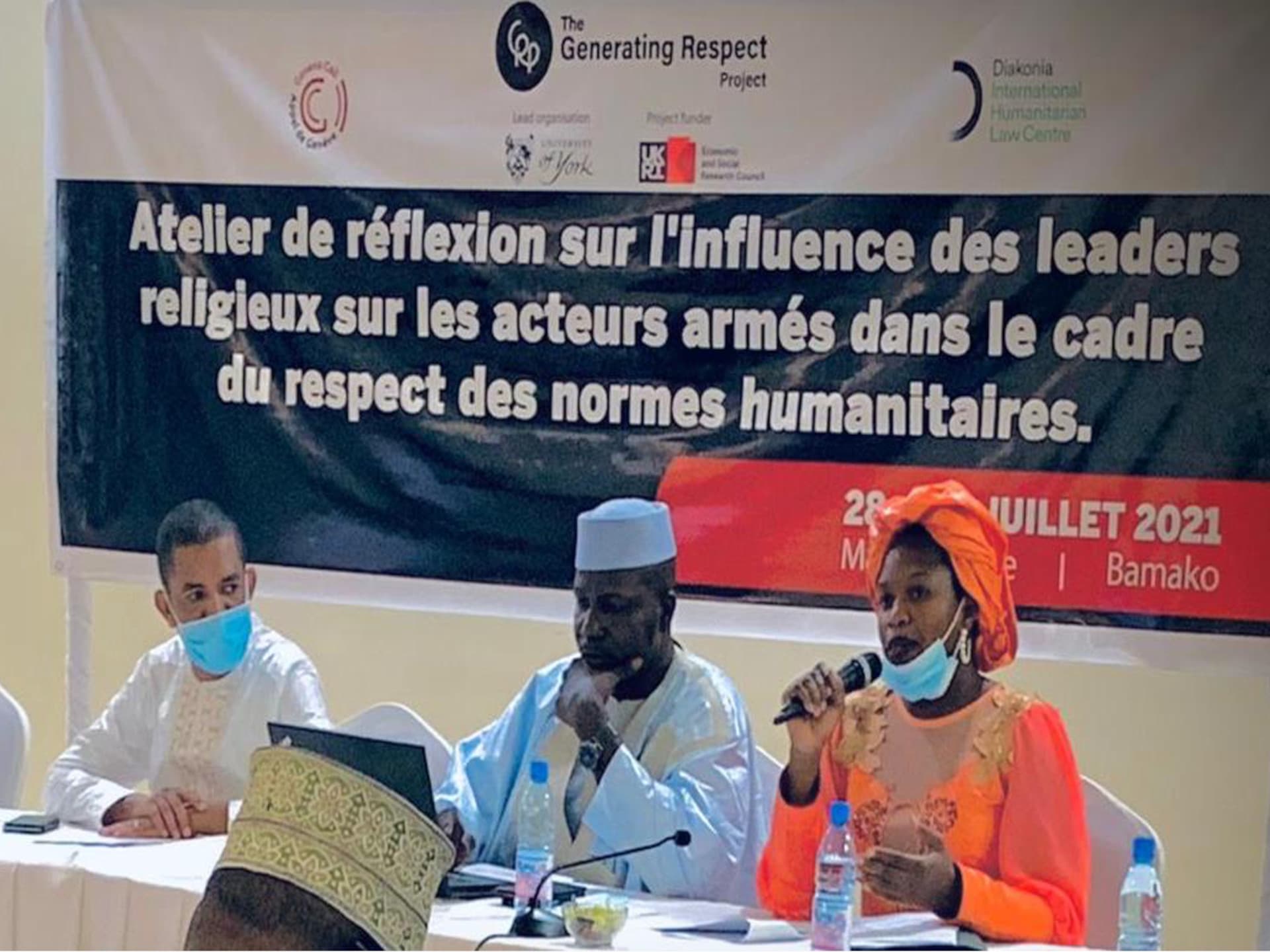 Mali/Sahel: Publication
Report: religious leaders and humanitarian norms
24 March 2022
The Centre participated in a workshop in Mali which brought together religious leaders, scholars, and humanitarian actors to reinforce protection and generate greater respect for humanitarian norms.
Download PDF (French)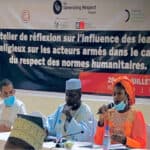 Rapport finale: Generating Respect workshop 2021
Since January 2020, in collaboration with Geneva Call, the Generating Respect Project has been implementing research activities in Mali on the geography of armed conflicts, their typology, and the structures and organisations of actors involved, including their ideologies and recurring violations. The project has also identified religious leaders who have taken positions or carried out activities relating to conflicts and the conduct of armed actors. After this mapping, the researchers conducted interviews with academics and practitioners on the dynamics of the conflict and the humanitarian situation in Mali.
More than thirty participants took part in the workshop organised in Bamako, some of whom came from Ségou, Mopti, Timbuktu, Gao, and Kidal. There were religious leaders, representatives of humanitarian organisations, non-governmental and governmental organisations, diplomatic missions, and academic institutions. In view of the Chatham House rule that was applied during the sessions – with the exception of the opening and closing sessions and the presentation made by the researcher of the Generating Respect Project during session 1 – this report does not mention the identities of participants or their institutional affiliations.
The workshop included five sessions with presentations by panelists, discussions and debates around specific themes and practical cases. This final report presents a compilation of the information shared.