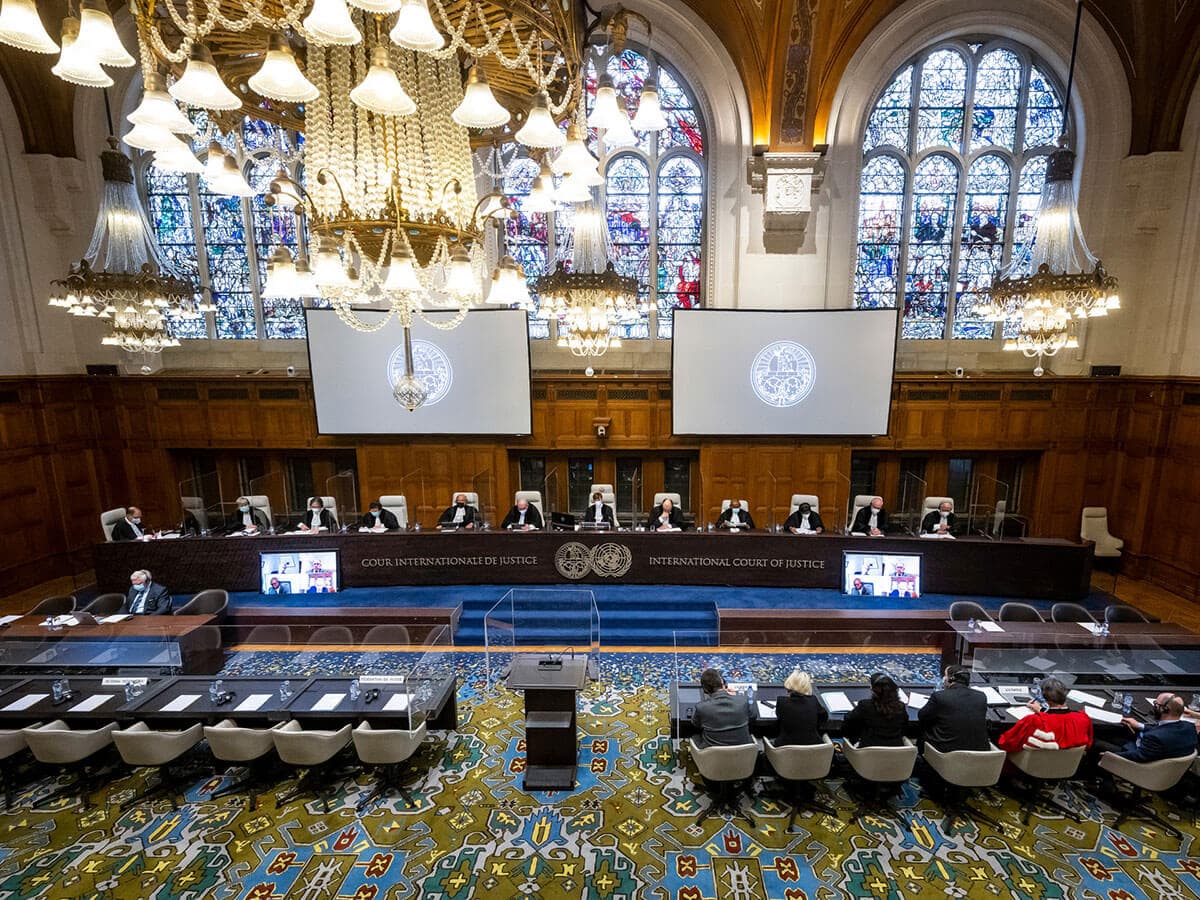 Global: News
Ukraine: ICJ orders suspension of Russian military operations
21 March 2022
On 16 March 2022, the ICJ issued its ruling on provisional measures. By 13 votes to two the Court ordered provisional orders that demand 'the Russian Federation shall immediately suspend military operations that it commenced on 24 February 2022 in the territory of Ukraine'.
The Court prima facie rejected the argument of Russia that, because it was basing its use of force on self-defence under article 51 of the UN Charter, the Court had no jurisdiction as the Genocide Convention was inapplicable. Noting that Putin expressly referred to stopping genocide as the purpose of Russia's use of force the Court rejected Russia argument and held it does have jurisdiction under the Genocide Convention.
This led the Court to turn its attention to the use of force by Russia based on the claim of genocide. The Court accepted Ukraine's argument that is has a 'plausible right not to be subjected to military operations by the Russian Federation for the purpose of preventing and punishing an alleged genocide in the territory of Ukraine'. Importantly the Court reiterated that the Genocide Convention duty of prevention operates only 'within the limits of international law' and expressed its doubt that the Genocide Convention authorises unilateral use of force in the territory of another state for the purpose of preventing alleged genocide (paras 59-60).
The Court granted 3 of the 4 provisional measures sought and went further than Ukraine had asked by dropping the link to the Genocide Convention in provisional measures I and II, ordering the Russian Federation shall immediately suspend the military operation without reference to any purported justification. The Court did however reject Ukraine's request that Russia report to the Court on measures it has taken to implement the Courts order (para 80). Unanimously the Court ordered both parties to 'refrain from any action which might aggravate or extend' the dispute.
The Courts ruling is of course binding on all parties; however, it has no means of enforcing the decision and as is evidenced by the continued violence, Russia has not suspended its military operations in Ukraine.