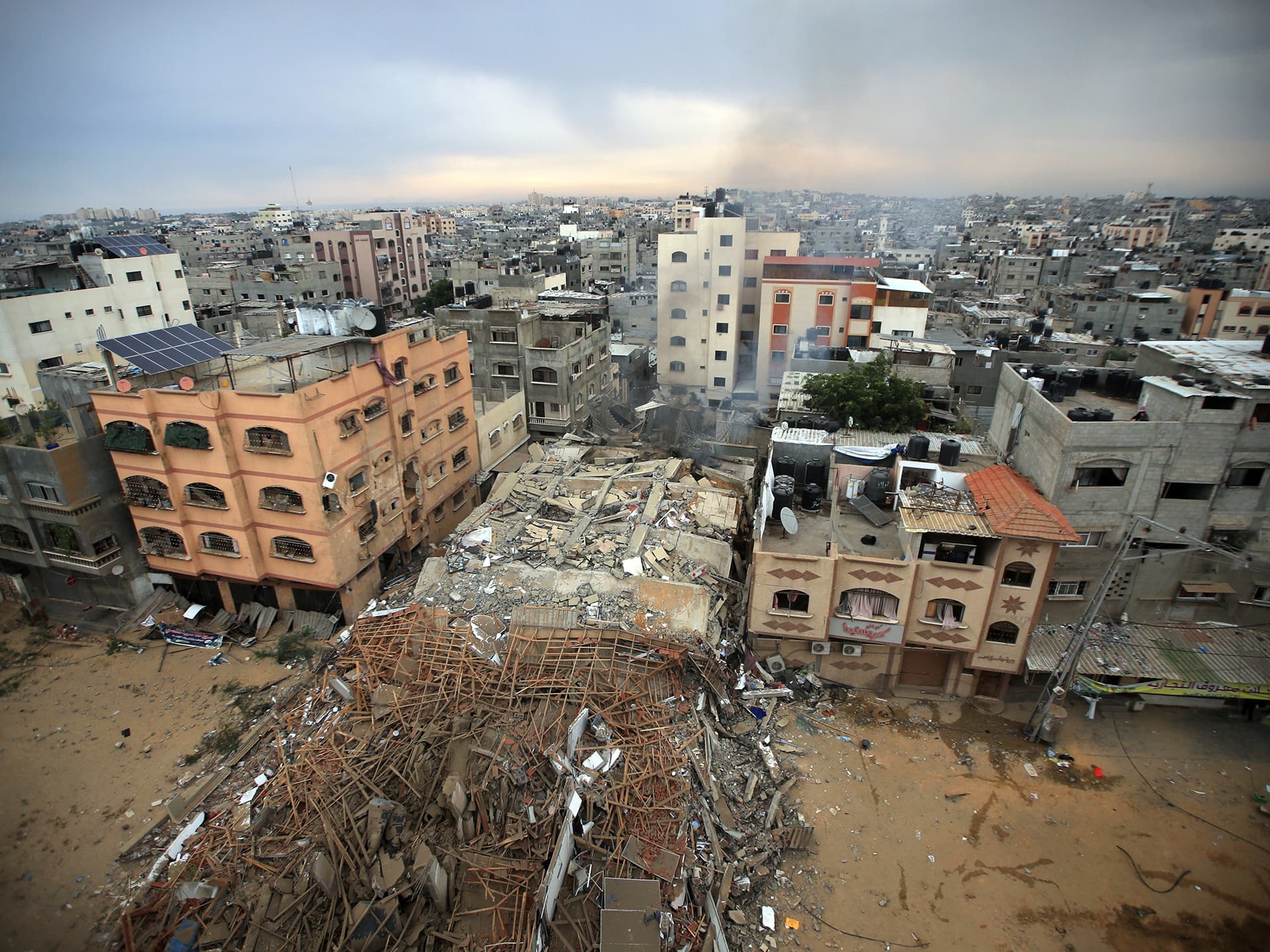 Israel-Palestine: News
2023 Hostilities and Escalating Violence in Israel and the oPt
9 October 2023
The attacks that armed groups from Gaza launched on the morning of 7 October 2023 and the Israeli counteroffensive have claimed many casualties and wrought devastation. Against the backdrop of an already dire state of affairs, with increasing violence and oppression throughout the occupied Palestinian territory and Israel, the currently unfolding hostilities raise grave humanitarian concerns. In the wake of mounting evidence that serious and widespread violations of international humanitarian law (IHL) are being perpetrated, the Diakonia IHL Centre will produce a series of documents highlighting the relevant rules of international law and providing legal analysis of the events as they unfold. 
A detailed legal brief on the hostilities and a regularly updated account of events can be found here and here, respectively.
Photo: View of the ruins of a building destroyed by an airstrike carried out by Israel. Mohammed Zaanoun/ActiveStills Photo Collective, Jabaliya, Gaza, 11 October 2023. All Rights reserved.