Leave no one behind
Protect people with disabilities in armed conflict and ensure an inclusive interpretation of international humanitarian law (IHL).
When a conflict breaks out, people with disabilities are often forgotten.
A neglected group.
At least 15% of every population are persons with disabilities. This percentage is higher in conflict settings where the fighting has physical and mental consequences for the affected population.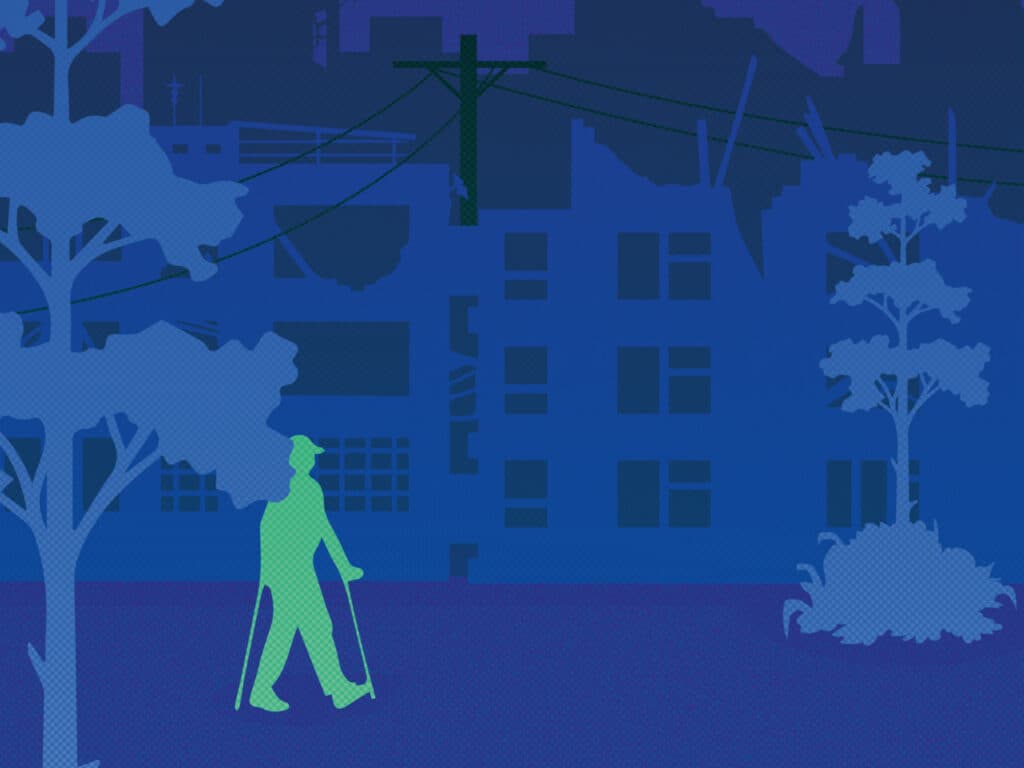 The law needs to be interpreted inclusively.
International humanitarian law (IHL) applies to the whole population. However, in practice the rules are applied in a manner that excludes persons with disabilities. For example, using a siren to warn people of an incoming missile attack is of little use to a person who is deaf.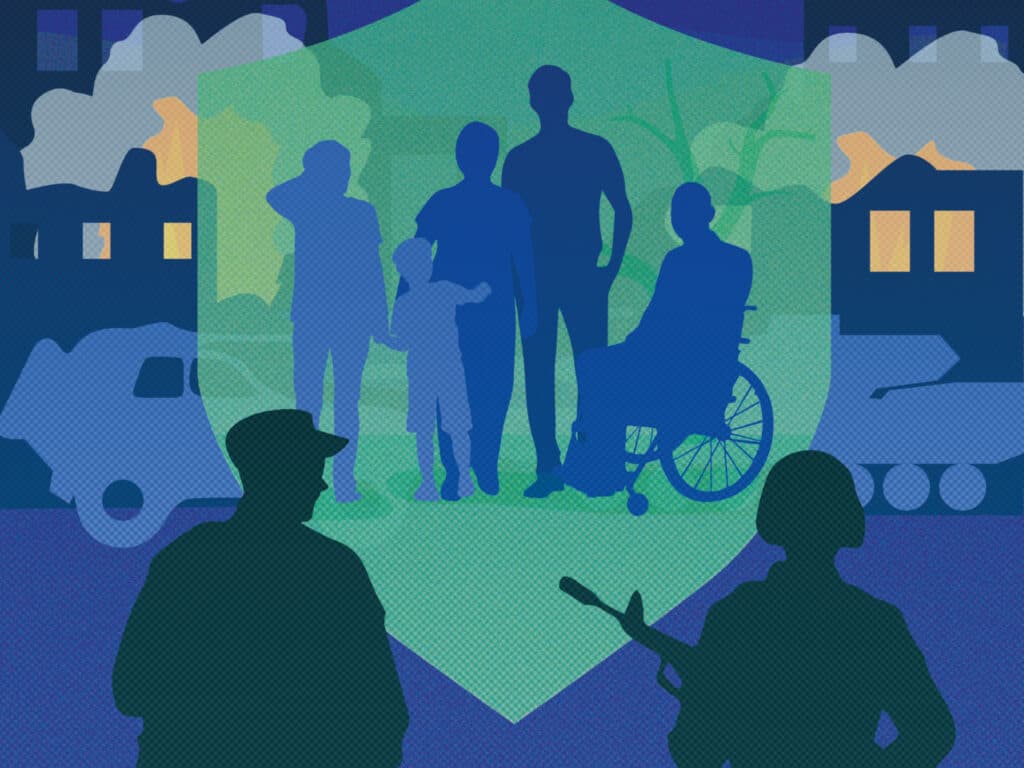 We work to ensure the protection of everyone.
Militaries, humanitarian actors, and the international community should step up their efforts to protect persons with disability in armed conflict.
Understanding international humanitarian law
Download our introduction to the law of armed conflict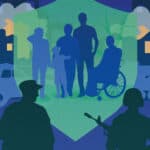 Understanding international humanitarian law
IHL in simple language: Download the Easy Read format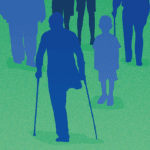 Easy Read: Understanding IHL