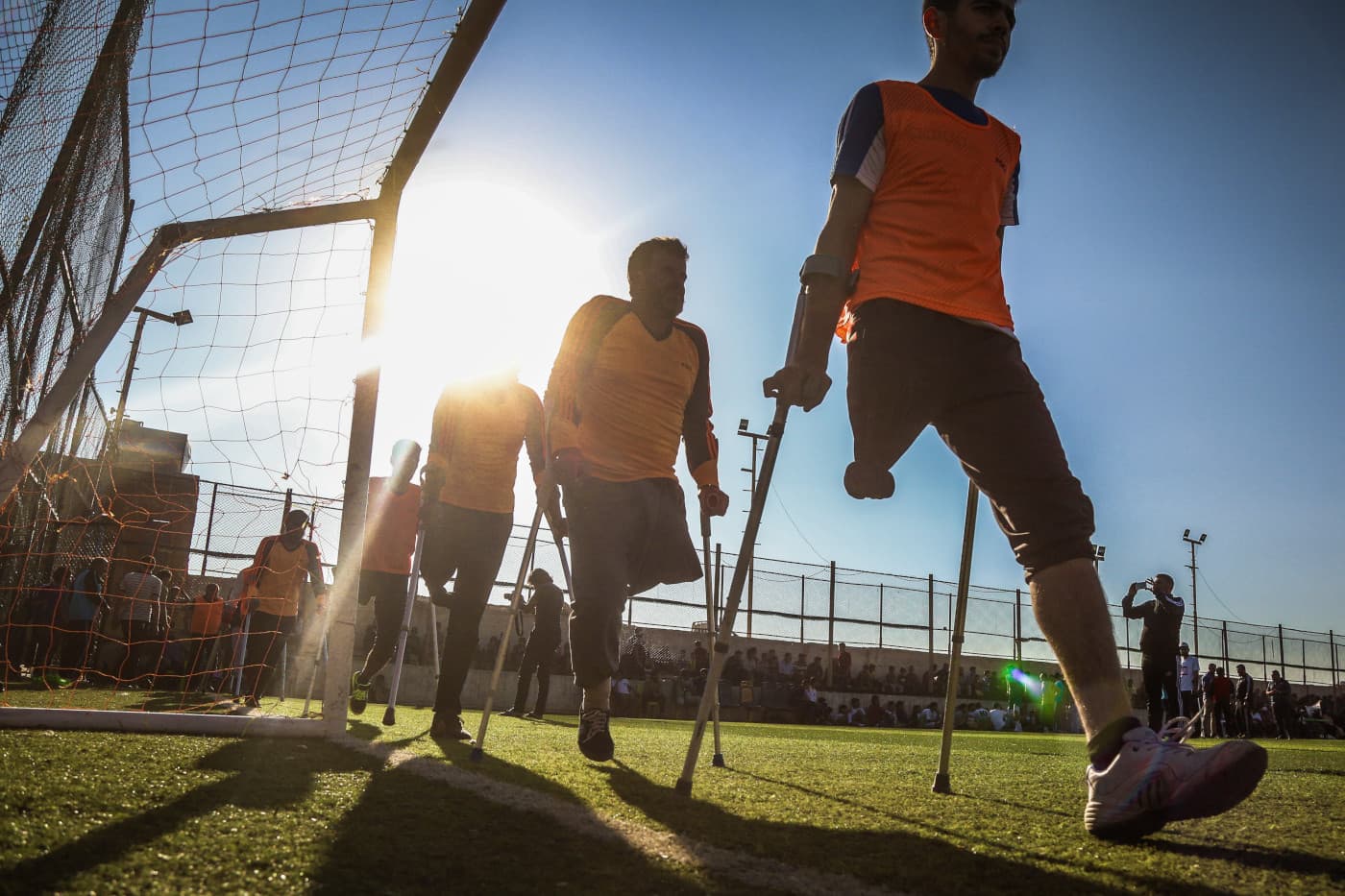 Research Project
IHL and Disability
International humanitarian law often overlooks the specific needs and protection concerns of those with disabilities. We believe that IHL must be applied in a disability inclusive manner.
Approximately 15% of the world's population has some sort of disability. Still, international humanitarian law (IHL) which regulates armed conflict, does not include a perspective on disability.
As a consequence, there is a risk that IHL does not provide the protection to persons with disabilities or that their perspectives are ignored.
We work with state armed forces and non-state armed groups, the humanitarian and development community, and the Committee on the Rights of Persons with Disability (CRPD) to ensure disability rights are preserved in times of armed conflict.
IHL and persons with disabilities
When a conflict or crisis breaks out, persons with disabilities are often ignored. The Diakonia International Humanitarian Law Centre works for an inclusive interpretation of international humanitarian law (IHL) to protect people with disabilities in armed conflict and ensure everyone can enjoy the same rights.
Photo: Olivier Chamard/Geneva Academy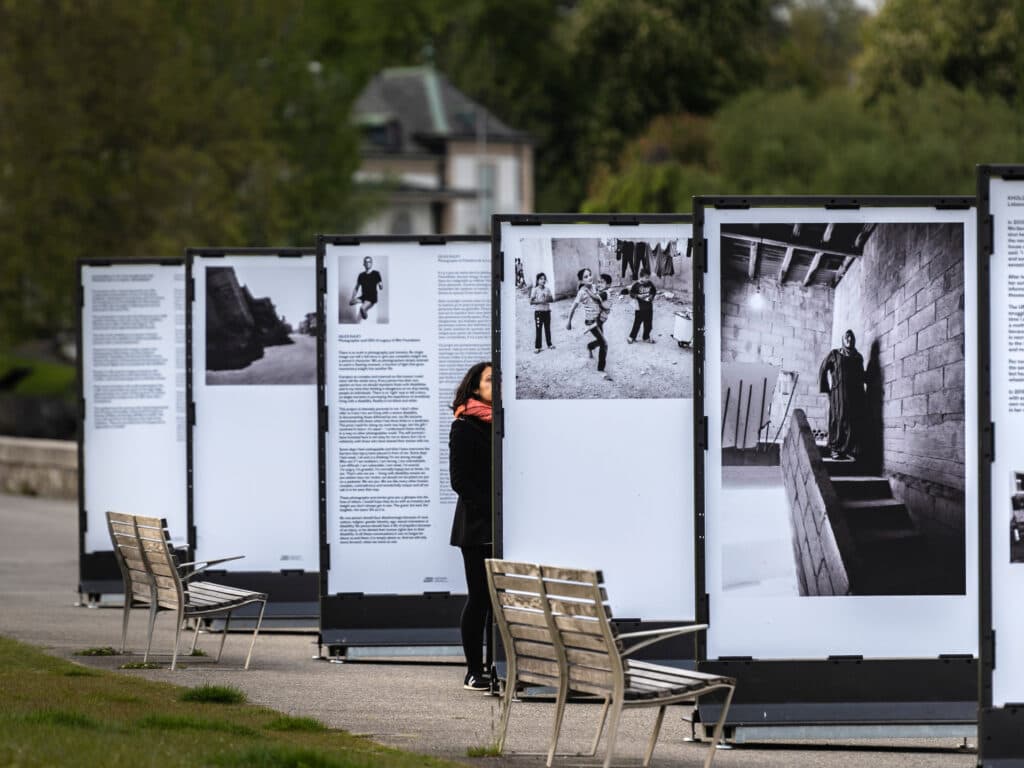 In 2019, as part of a research project of the Geneva Academy of International Humanitarian Law and Human Rights, we supported an exhibition in Geneva by the photographer Giles Duley who told the stories of people with disabilities affected by armed conflict.
The exhibition drew attention to the lack of understanding and application of disability rights during conflicts and was part of a long-term project.
We work with the Geneva Academy and other partners to implement the recommendations of the research project, for example by working with armed forces to include a disability perspective in their military manuals.
What we do
Work with state armed forces to update their military manuals and include a disability perspective;
Train staff of humanitarian and development organisations to move from a medical and charity-understanding of disability to a rights-based approach;
Organise sessions on IHL with the Committee on the Rights of Persons with Disabilities to enhance the understanding of disability in armed conflict among policy makers.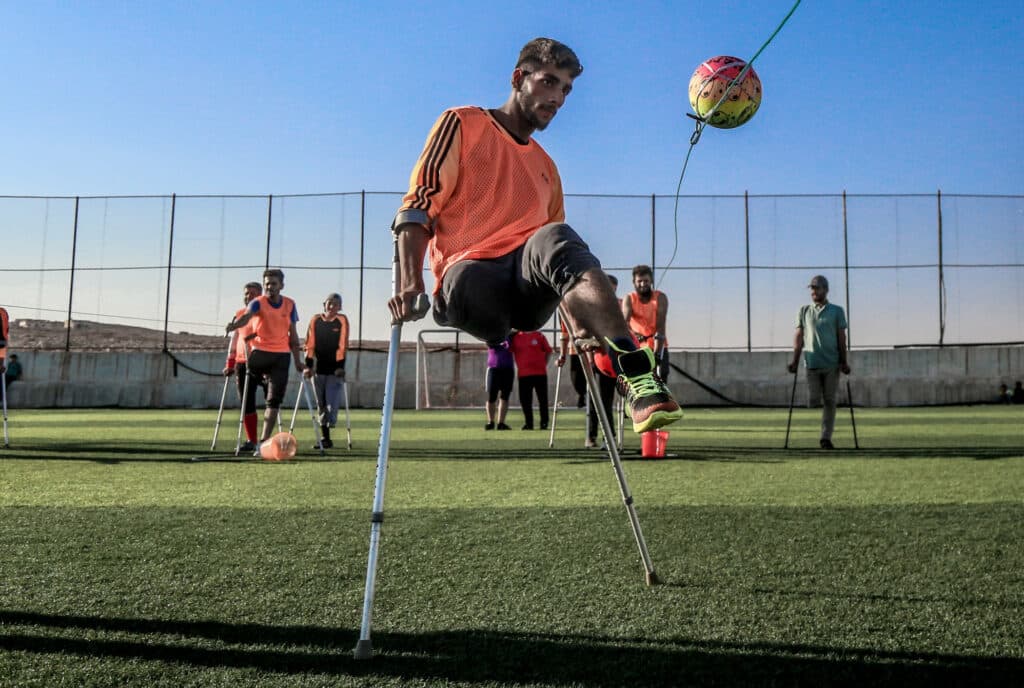 The change we make
We work to reduce harm in armed conflict by changing behaviour. Our work on disability and IHL
enhances a disability rights perspective in the application of international humanitarian law;
leads to updates of military manuals and other guidance to include a disability rights perspective;
contributes to a change in policies in the humanitarian sector, moving from a medical model to practices which fully respect the rights of persons with disabilities;
stimulates the Committee on the Rights of Persons with Disability to engage in high quality and progressive IHL analysis through its official reports and general comments.