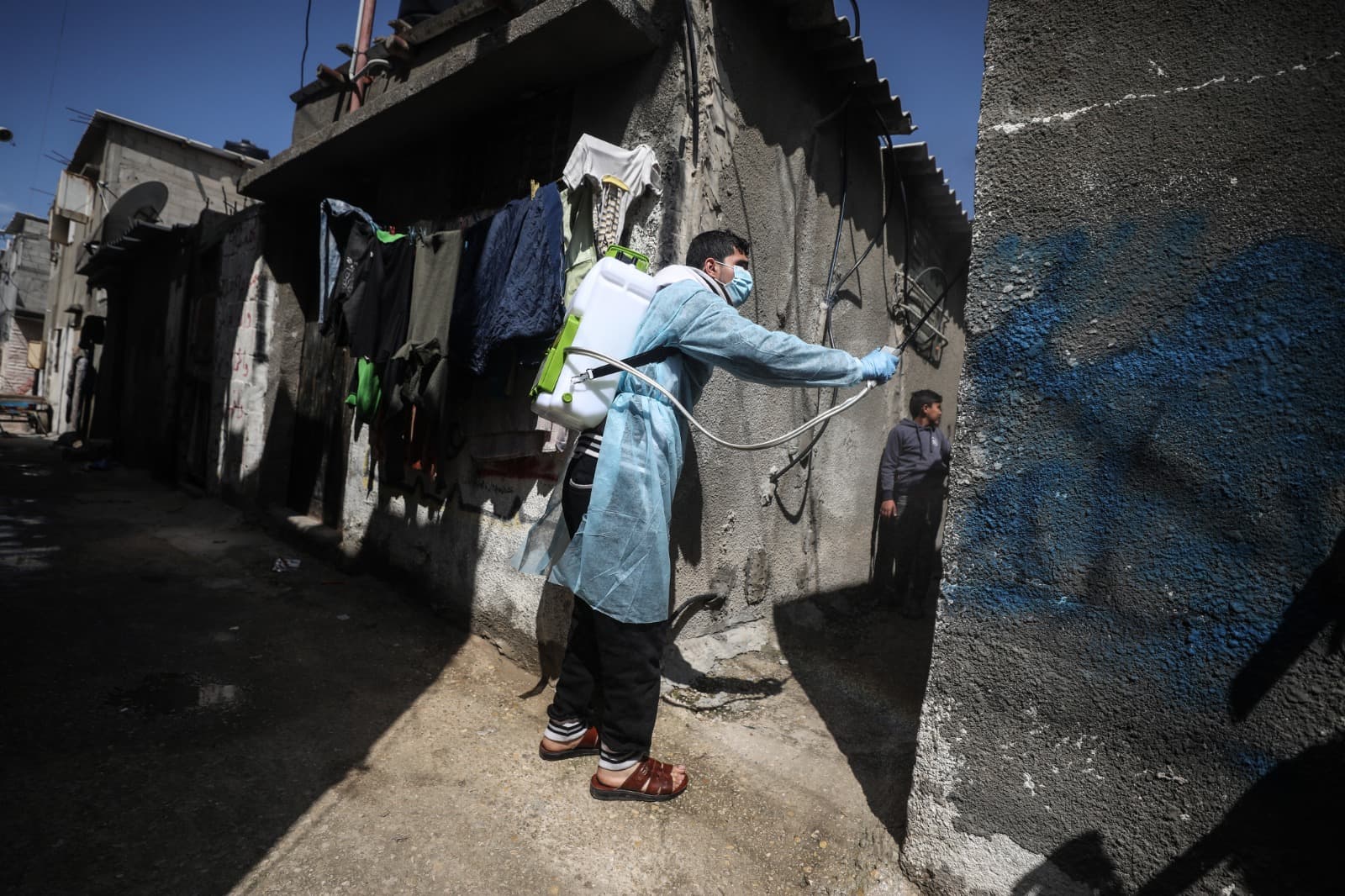 Israel-Palestine: Publication
COVID-19 and obligations of third states
25 February 2021
"No one is safe until everyone is safe". These words, expressed both by the UN Secretary-General and by the Director of WHO, underline the importance of international cooperation to overcome the COVID-19 pandemic.
In the occupied Palestinian territory (oPt), decades of occupation and the blockade of the Gaza Strip exacerbate the effects of the COVID-19 crisis on Palestinians' health, livelihoods and social fabric, and hamper the ability of the local authorities to fight the virus. Third States have an important role to play not only in supporting the Palestinian authorities in their COVID-19 response, but also in bringing an end to Israeli violations of international law. The active involvement of third States not only aligns with collective interest, it is also a question of legal responsibility. What are third States' obligations, under international law, vis-à-vis Palestinians, the Palestinian authorities and Israel, during and beyond the COVID-19 crisis?[1]
Take steps through international assistance and co-operation, to the maximum of their available resources, with a view to achieving progressively the full realization of the right to health of Palestinians.
Recognize illegal situations resulting from serious violations of peremptory norms of international law (such as the right of self-determination of Palestinians or fundamental rules of IHL) by Israel;
Encourage, aid of assist Israel in the commission of such violations;
Arbitrarily hinder the passage, through their territory, of medical supplies for the oPt;
Impose sanctions that unwarrantedly hinder local civil authorities' ability to uphold human rights (e.g. via overexpansive application of counter-terrorism
measures).
[1] The obligations set out in this note all derive from the UN Charter, the 1966 International Covenant on Economic, Social and Cultural Rights or the 1949 Geneva Conventions. They are therefore binding on all States party to these treaties.
[2] This is an obligation of all States party to the 1949 Geneva Conventions in the case of "grave breaches" of the Conventions, pursuant notably to Art. 146 GCIV.