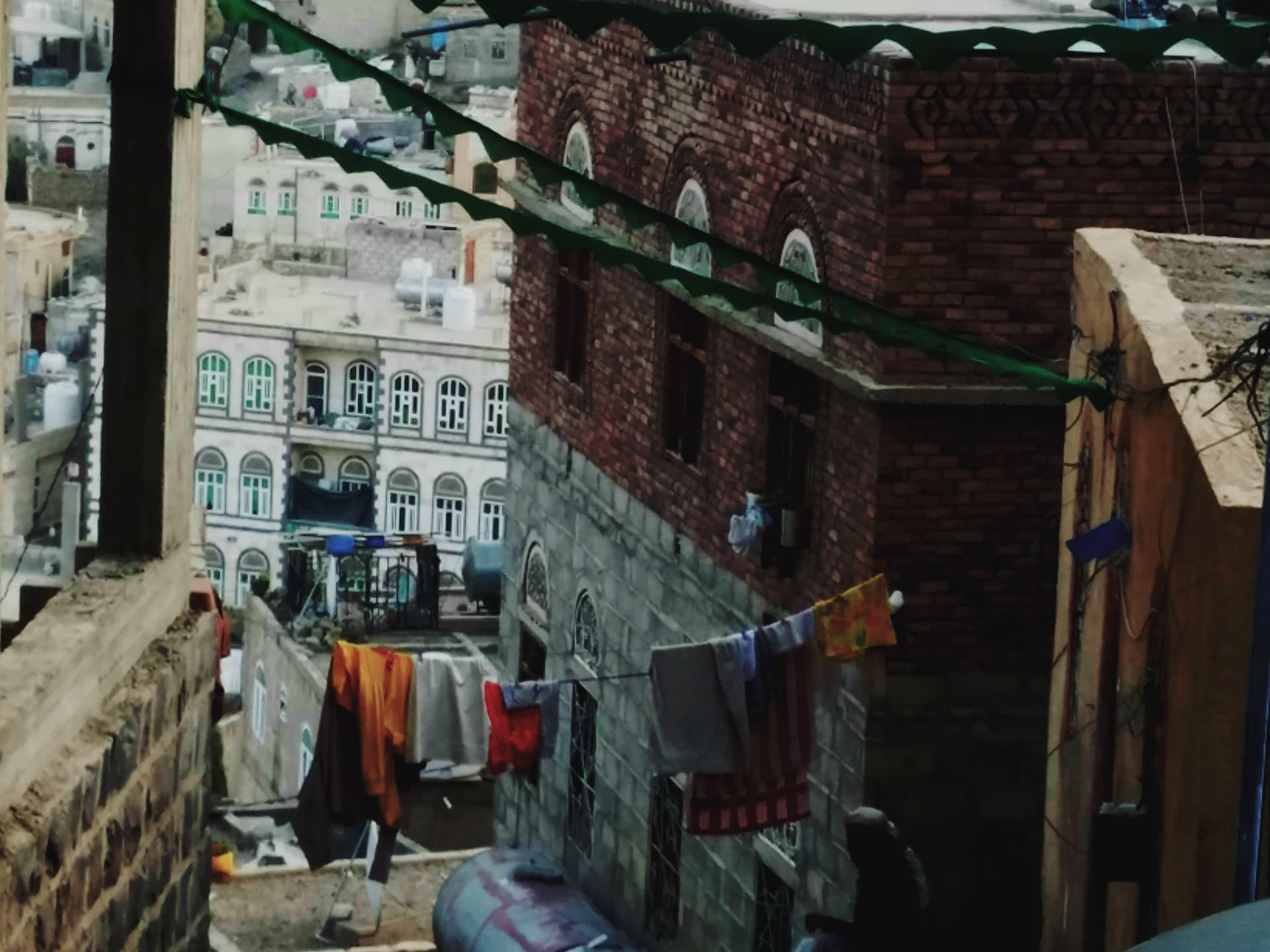 Syria/Region: News
Hope for Yemen following cease fire agreement
13 April 2022
The Diakonia International Humanitarian Law Centre looks with hope to the prospects of positive developments in Yemen.
In Yemen, after more than seven years of armed conflict, 80 per cent of the population is in need of humanitarian aid and protection. According to the United Nations, it represents the largest humanitarian crisis in the world.
The armed conflict led to the collapse of public institutions that provide health care, water, sanitation and education, exacerbating the pre-conflict dire humanitarian situation in what was already one of the poorest countries in the world, with chronic food insecurity, now bordering on famine, and economic paralysis.
While the beginning of 2022 witnessed an intensification of the hostilities, a glimpse of hope is represented by the UN-brokered ceasefire that the parties to the conflict agreed and which entered into force on 2 April 2022. This has been followed by declarations of some key political players regarding a strong commitment to turn this truce into a long-standing peace.
The efforts towards peace must now be further strengthened to start the process of countering the immense conflict-induced social, economic, and protection crisis that reversed the timid progress the country's development had registered until 2014.
Open letter on Yemen
On 25 March, more than 100 organisations working in or on Yemen, including Diakonia, urged immediate action in an open letter to the UN Security Council representatives:
The conflict in Yemen will enter into its eighth year tomorrow, and civilians continue to bear the brunt of the fighting. Unlawful attacks are destroying lives and livelihoods, driving widespread displacement, and decimating public infrastructure and the economy, creating one of the world's worst humanitarian crises.
Yet the violence, and violations, are only escalating, exacting a devastating toll on civilians. Since the United Nations Human Rights Council's vote in October to dismantle the Group of Eminent Experts, the sole international, independent accountability mechanism working on Yemen, civilian casualties and unlawful attacks against civilian infrastructure, have almost doubled.
January saw the highest civilian casualties since our record began in 2018, with almost one civilian killed or injured every hour. Airstrikes in early January destroyed 4 schools, 5 hospitals and clinics, 21 telecommunications towers and one water reservoir that served 120,000 people.
One of the worst set of attacks in the history of the conflict took place on 20/21 January killing 93 people, injuring another 236, and destroying a telecommunications hub, plummeting the country into a nationwide internet black out, disconnecting Yemen from the rest of the world and disrupting humanitarian operational communications for four days. Likewise, 40 civilians were killed and 75 were injured in shelling incidents, which continue to threaten the lives of more than 1.5 million people in Marib.
Without a strong international, independent accountability mechanism in place, there is no incentive for warring parties to adhere to the rules of war, let alone broker peace. The dangerous legacy of unexploded ordinances and landmines not only increases the daily risk of civilians being killed or maimed, but also threatens plans for Yemen's stabilisation and long-term recovery.
On the other hand, increasingly, the conflict is being waged through economic means, but having a direct and disproportionate impact on civilians. Restrictions on fuel entering the Hodeidah port have resulted in wide-reaching shortages and sky- rocketing black market prices. Millions of families are struggling to survive; with the economy collapsed and inflation putting basic goods further out of reach of ordinary people.
Humanitarian access is being used as a bargaining chip. Permission for lifesaving programming continues to be denied or delayed for months.The obstruction of aid by parties to the conflict is exacerbating the country's dire humanitarian situation. In September, the Yemeni human rights group Mwatana and Global Rights Compliance found that conduct by the Saudi Led Coalition and Ansar Allah severely impeded civilians' access to food and water, effectively using starvation as a weapon of war, in violation of international humanitarian law.
Interference by authorities also risks compromising humanitarian principles, including independence, setting a dangerous international precedent, and makes reaching and understanding the needs of marginalised communities even harder. Persons with disabilities, ethnic and religious minorities, migrants, displaced populations, women, children and the elderly are often cut off from relief despite being disproportionately impacted by the insecurity. Mitigating against that risk, takes time and energy from aid actors that should go towards the affected population.
The year 2022 is the time for global leaders to action their commitments and re- sponsibilities onYemen.The international community's empathy should be trans- lated into concrete actions. Millions of innocent children and their families can no longer be a pawn in a politicised conflict.
Signatories
ACTED | Abs Development Organization for Woman and Child | Action Against Hunger | ADRA | Advance Foundation for Development | Airwars | Aspiring Communities Together (ACT Sheffield) | Balkees Granddaughter Organization | Bassma Foundation for Development and Rights | Bidaya Youth Foundation | Build it Up Incubator for Social Enterprise | Building Foundation for Development | Cairo Institute for Human Rights Studies | Campaign Against Arms Trade (CAAT) | CARE International | Children's Parliament | Civil Society Coalition for Peace | Civilians in Conflict | Dameer for Rights and Liberties | Danish Refugee Council | Democracy School | Diakonia | Diakonie Katastrophenhilfe | Direct Aid | Emergency | Equality Foundation for Rights and Freedoms | Esnad Foundation for Development | Defense for Children International — Yemen | Ethra Development Organization | Fida International | Future Feminist Foundation for Development | Geneva Call | Global Centre for the Responsibility to Protect | Global Communities | Handicap International - Humanity & Inclusion | Harmony Foundation for Development | Himaya Foundation for Social Cohesion | Hodaida Girls Foundation for Development | Human Appeal | Human Life Foundation | I Am for My Country Foundation | Improve Your Society Organization | Injaz for Development | International Rescue Committee | INTERSOS | Itisal for Development | Jude Foundation for Sustainable Development | Jusoor Foundation for Coexistence | Kayan Foundation for Peace and Development | Masaq Organization for Development | Mawred for Development and Human Rights | Medair | Medecins du Monde | Mercy Corps | Musaala Organization for Human Rights | Mwatana for Human Rights | National Prisoners Foundation | Norwegian People's Aid | Norwegian Refugee Council | NYCMedics | Oxfam | Partners Yemen | Peace and Building Foundation | Peace School | Polish Humanitarian Action | Première Urgence Internationale | Pure Hands | Qatar Charity | Qudrah Organization for Sustainable Development | Rafed Foundation for Rights, Liberties and Protection | Relief & Development Peer Foundation (RDP) | Relief International | Right Foundation for Human Rights | Saba Kingdom for Development | Sada Foundation for Building and Development | SAM for Rights and Liberties | Saferworld | Samaritan's Purse | Save the Children | Search for Common Ground | Secours Islamique France | Shadow World Investigations | Sheba Youth Foundation for Development | Solidarites International | Take my Hand Charitable Foundation | Tamdeen Youth Foundation | Tearfund | The Swedish Peace and Arbitration Society | Together We Rise Foundation for Women and Child Care | Vision Hope International | Wama Organization for Development and Human Rights | War Child UK | Watch for Human Rights | Women's International League for Peace and Freedom (WILPF) Sweden | Yemeni Community Association in Sandwell | Yemeni Community Association of Greater Manchester | Yemeni Development Network for NGOs | Youth Beginning for Sustainable Development | Youth Empowerment Foundation for Development | Youth Forum for Peacebuilding | Youth Unity Association | ZOA