Syria/Region: Publication
The UNSC and Humanitarian Operations in Syria
13 July 2022
Download PDF (opens in new window)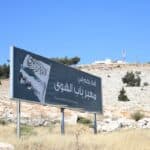 The United Nations Security Council and Humanitarian Operations in Syria: A Legal Analysis
On 12 July, after long and difficult negotiations, the United Nations Security Council, with 12 votes in favour and three abstentions, adopted Resolution 2642/2022, which renewed the cross-border operations into Syria for six months, with the option for an additional six-month extension that will require a separate resolution in January 2023. This despite the calls of numerous humanitarian agencies, NGOs groups and senior UN officials, including the Secretary-General, for at least a 12-month-long extension. A longer renewal remains essential to ensure a minimum level of stability and continuity in the operations of UN agencies and NGOs that provide vital food and medical assistance to over 4.1 million people in Northwest Syria who can rely solely on this lifeline.
Since 2014, with the adoption of the United Nations Security Council Resolution 2165, millions of people in Syria have been able to access lifesaving humanitarian assistance through cross-border activities. With over 12 million people who are food insecure as a result of the conflict, and the further deterioration of the living conditions in Syria due to the grave economic crisis, severe climate adversities, and the repercussions of the armed conflict between Russia and Ukraine, this mechanism is now more crucial than ever.
Diakonia International Humanitarian Law Centre's new report, "The United Nations Security Council and Humanitarian Operations in Syria: A Legal Analysis", contributes to the debate by providing an historical overview the Security Council's involvement in cross-border arrangements since 2014, coupled with analysis of key legal issues – many of which remain of immediate relevance to responding to humanitarian needs in Syria. The report concludes with lessons learned from this unique precedent.