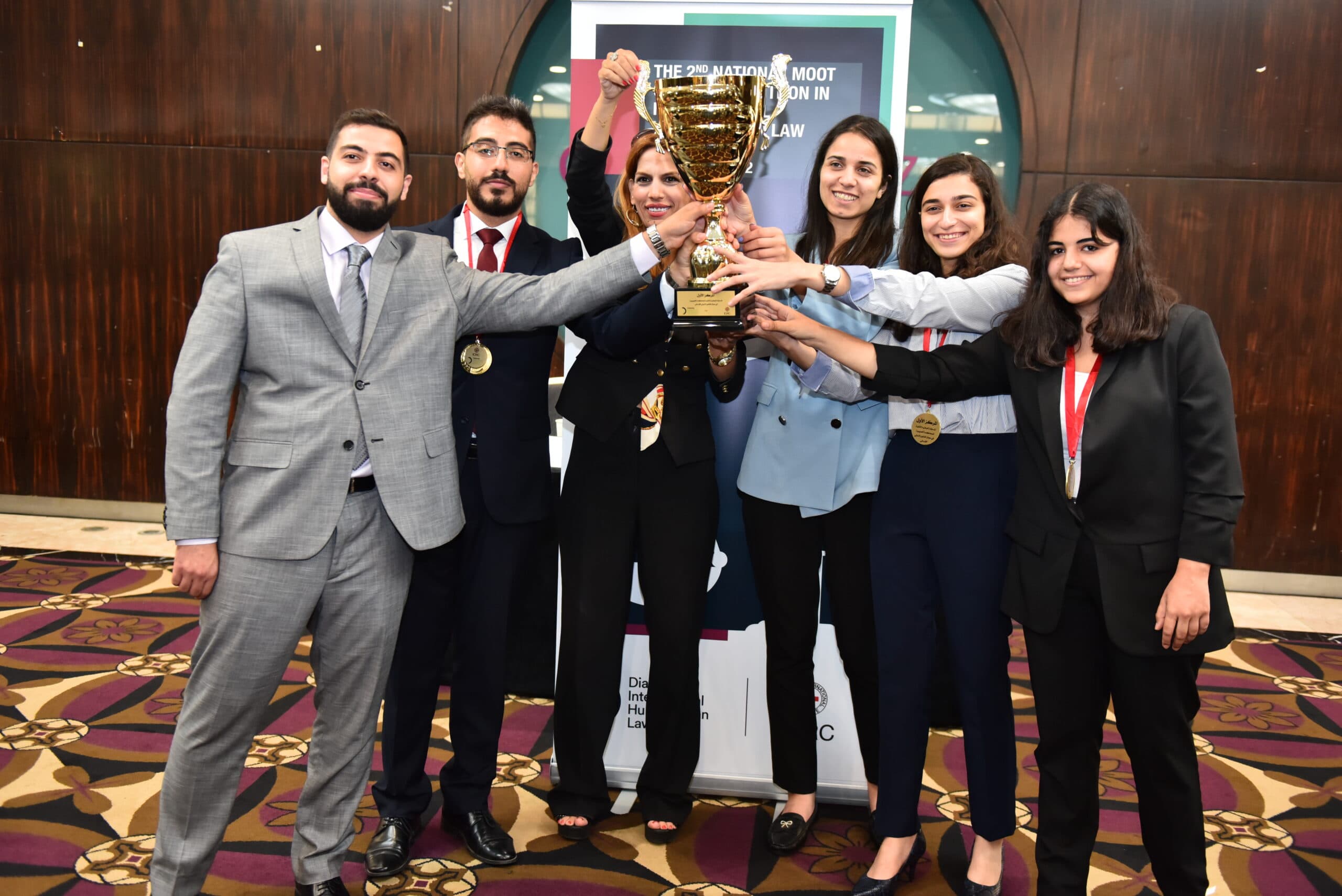 Syria/Region: News
Diakonia IHL Centre and ICRC co-hosted IHL Moot Court Competition in Lebanon
25 November 2022
On 7-8 July 2022 and for the second consecutive year, the ICRC and Diakonia IHL Centre -Syria Regional Desk co-hosted the 2nd National IHL Moot Court Competition. Students of Law and Political Science competed in teams by arguing a case of alleged violations of IHL, war crimes and sexual violence in war. The Lebanese competition was won by the team representing the Lebanese University – First Branch, and Ms Haneen al Khalil was awarded the prize for the best orator.
Diakonia IHL Centre strongly supports training activities in international humanitarian law with the aim to increase respect for the life and dignity of people affected by armed conflict. Our collaboration with the ICRC in this activity is of strong relevance given Diakonia's change-driven work for civilian protection in armed conflicts and ICRC's mandate to implement and promote international humanitarian law worldwide.
As universities train future judges, legal advisers, government advisers, diplomats, and decision makers, we aim to have a positive impact in students' careers so that they play a meaningful role in the future implementation of IHL.
The winning team will represent Lebanon at the Regional Competition organised by the ICRC on 28-29 November 2022 in Oman, where it will compete against teams from Algeria, Egypt, Iraq, Jordan, Libya, Morocco, Oman Sultanate, and Syria. Our Senior Legal Adviser, Myra Saade, will be part of the competition jury.