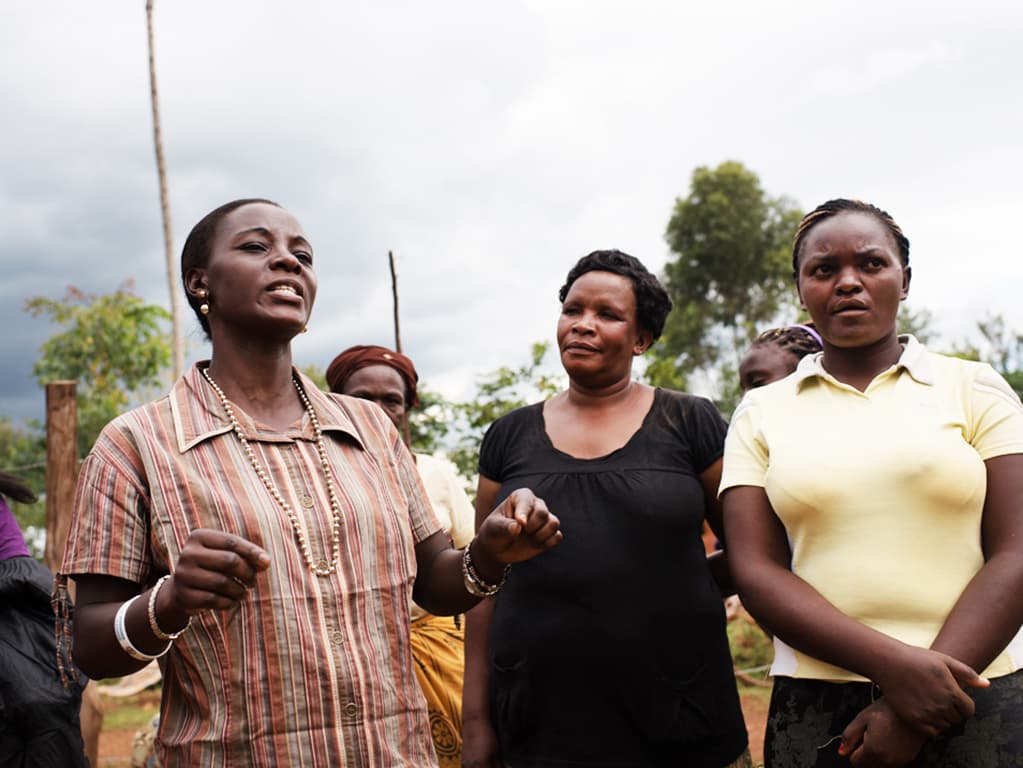 Organization
Questions and answers
Here, we have brought together some common questions about Diakonia. If you can't find the answer to your question, please send us an e-mail.
Does Diakonia give money to individuals?
No, Diakonia never gives money directly to individuals, or to governments. We distribute resources through civil society organizations. These organizations – our long-term partner organizations – use the money to empower people so that they can change their living conditions.
Is Diakonia a political organization?
Diakonia never adopts a party political position. But we work to influence politicians and decision makers regarding international issues important to people afflicted by poverty, injustice and violence.
Does Diakonia only help Christian people and churches?
No. Diakonia's work and our partner organizations' projects are aimed at all people irrespective of their religious beliefs. Some of our activities are run by Christian organizations and churches, but for the benefit of all. Everyone should be able to live a dignified life regardless of their religion.
Can my organization become a Diakonia partner organization?
Diakonia has a long-term experience in identifying strategic partner organizations to work with. Before entering into a formal agreement on cooperation, Diakonia and the organization need to get to know each other and discuss common values and working methods. Read more about partnership with Diakonia.
How does Diakonia work with empowerment?
Diakonia believes that the strategy for change and a rights based approach is highly conducive to socially sustainable development as it recognises the discriminated individuals or groups and victims of violations as rights holders (non-discrimination). By placing focus on empowering people to demand what is rightfully theirs (effective participation) and on the duty bearers' obligation to grant the rights (transparency and accountability), the approach not only provides the legal framework and tools to pursue change. It also seeks to empower the rights holders to be the protagonists of the change and owners of this process. Finally, as the outcomes and impacts are closely linked to the legal system, the changes achieved stand a fair chance of being sustainable.
How do I file a complaint?
To ensure continuous improvement of our work, we are open to all complaints in the countries in which we operate. We do, however, encourage those who wish to make comments or file complaints about our work to discuss these issues with Diakonia staff and managers who are as close to the activity as possible. To the complaints mechanism.
How does Diakonia work with accountability?
Does the money reach the most in need?
Diakonia's conviction is that the men, women and children afflicted by poverty and oppression are also those who best understand the causes of their problems and furthermore know how they can be solved. We therefore work with local organizations which are responsible for analysis and development activities, while Diakonia is responsible for resources, support and capacity building etc. All activities and projects supported by Diakonia feature clearly defined goals, planning, monitoring, reports and evaluations. Auditing and reporting are natural parts of the work. Diakonia is characterised by long-term commitment. This includes close co-operation with our partners as well as with our donors and financers. Diakonia is responsible for how the money is used and ensuring it is used effectively to relieve people from poverty or injustice.
Fundraising in Sweden
For our fundraising activities relating to private donors in Sweden, Diakonia has what is known as a '90-account' for registered donations. This means that we are under the supervision of the Swedish Fundraising Control. A chartered certified accountant scrutinises how we handle donations from individuals and congregations. The donors receive frequent reports on our work and naturally have the right to access Diakonia's accounts on how the funds are used. Read more about our fundraising in Sweden.
For more information - contact the head office
Postal address:
Diakonia head office
PO Box 140 38
SE-167 14 Bromma
Sweden