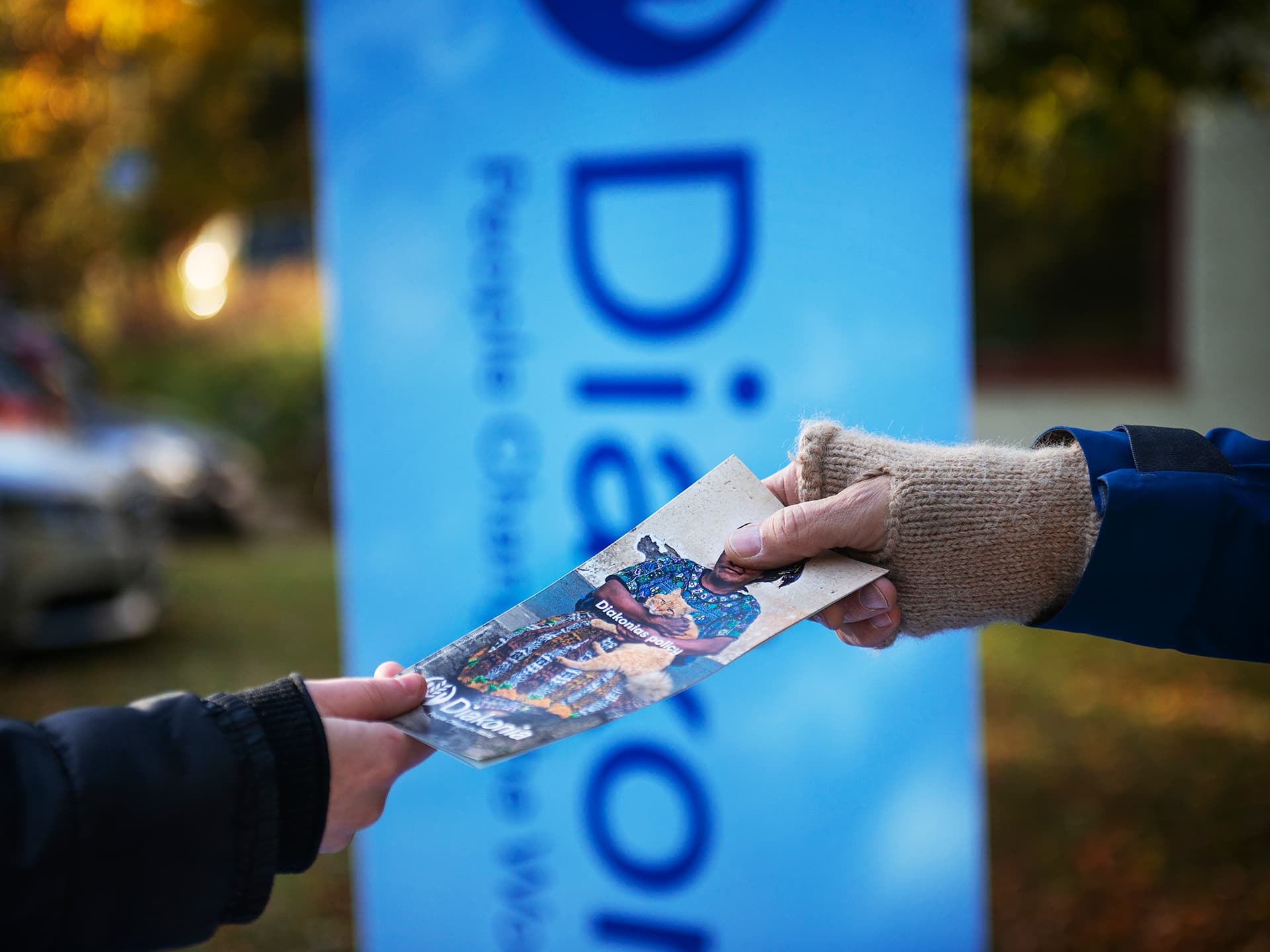 Quality Assurance
Individual Donors
Diakonia's fundraising among individual donors takes place in Sweden. The financial resources we acquire are controlled in several steps, both internally and by external bodies. Transparency and efficiency are two of our guiding principles.
Control of fundraising in Sweden
For fundraising among individual donors in Sweden, Diakonia has what is known as a "90" bank account. This means we are under the supervision of the Swedish Fundraising Control (SFI). This organization is in turn a member of the International Committee on Fundraising Organizations (ICFO) and cooperates with sister organizations in other countries.
Ethics and code of quality
Diakonia is also a member of the Swedish Fundraising Association (Giva Sverige). This organization brings together the largest fundraising organizations in Sweden, working won issues including fundraising ethics.
Giva drafted standards and a code of quality for the members. Diakonia presents an annual report to Giva each year, based on the principles in the code of quality.
External audits
We have a certified external auditor that examines how we handle gifts from individual donors and congregations. The result of the audit is published in our annual report, along with other information on results, effects etc.
Internal guidelines
We also have internal routines for quality assurance of the fundraising activities among individual donors. Our guideline document deals with both practical and ethical issues, and states what gifts we accept and how we handle them.
When people associated with Diakonia (members of congregations, activists, etc) get involved in fundraising activities, they follow Diakonia's guidelines for how we carry out collections. These state what information in addition to the collection tin, must be provided during the activity, how the money collected should be submitted to Diakonia, etc.
Reports to donors
Our individual donors receive frequent reports on our work (newsletters, magazines, etc) and they are naturally entitled to view Diakonia's accounts. Information about how the money is used and how the work is progessing is published on the Diakonia website on a regular basis.
Under supervision
For our fundraising among private donors in Sweden, Diakonia is under the supervision of the entity Swedish Fundraising Control.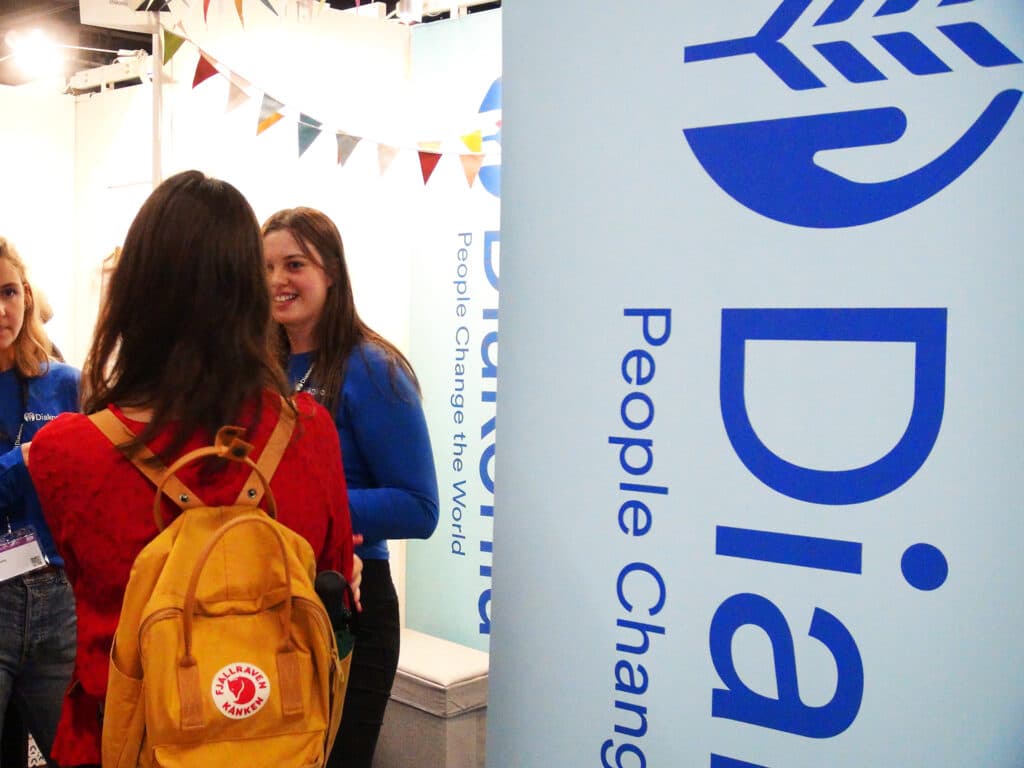 Our responsibility
All activities and projects supported by Diakonia have clearly defined goals, plans, follow-up, reports and evaluations. Audit and reporting are natural parts of the work.
Diakonia is characterised by long-term commitment. This includes close cooperation with our partner organizations, donors and financiers. Diakonia is responsible for how the money is used and that it is used effectively to relieve people from poverty or injustice.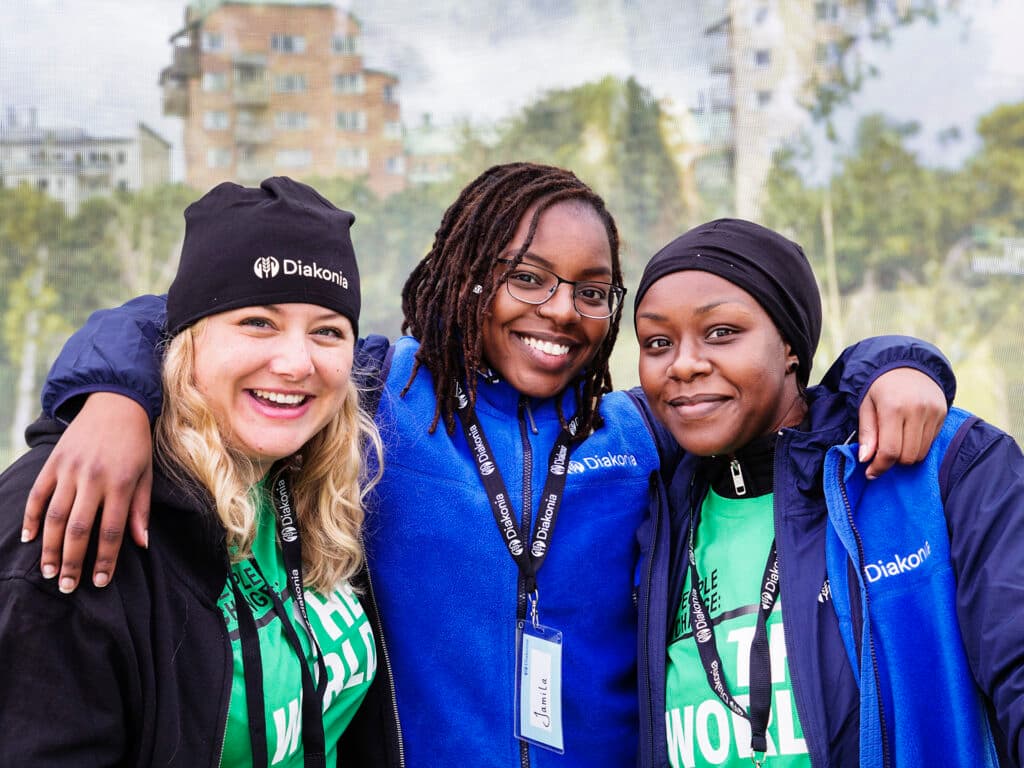 International Committee on Fundraising Organizations - ICFO
The purpose of ICFO is to ensure that fundraising for charitable purposes is being organized and performed in a satisfactory manner and that the administration of the collected funds is adequate. Diakonia is a member of ICFO.