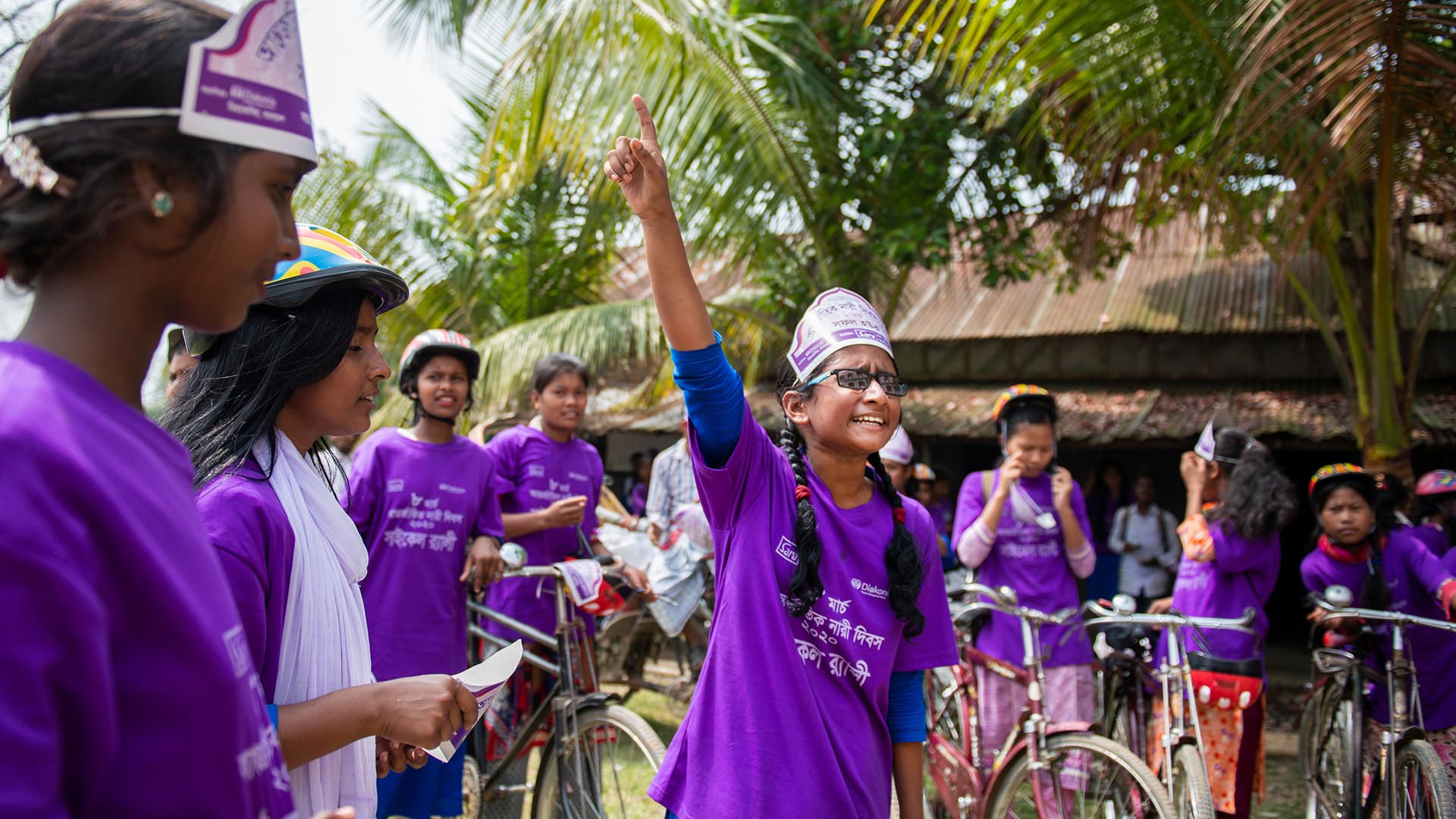 "In authoritarian regimes the freedom of speech and the democratic space is first to go down. In Honduras laws are created to silence civil society instead of defending it", says journalist Cesario Padilla. In 2017 he was prosecuted for participating in the student movement protesting against changes in the right to form organizations. Thanks to the advocacy work of our partner organization C-libre ha was freed from the accusations.
Diakonia influences policies in Sweden and the EU
Many challenges in developing countries are closely linked to global challenges, but also to values, life styles, policies, economies, consumption and production patterns in developed countries. As part of a popular movement linked to various networks, Diakonia is also a political actor in its own right in the Swedish and European arenas.
By raising awareness and encouraging mobilisation and action among our constituency towards politicians and other duty bearers in Sweden and the EU, we complement the work of rights holders and our partner organizations in the regions.
Rooted advocacy
Our advocacy work is rooted and has direct links with rights holders and partners, allowing for experience sharing and joint action and giving them opportunities to make their voices heard in forums they might not previously have had access to. We call this rooted advocacy.
The fact that partners' cooperate with us at policy level also strengthens their capacity for important local policy work.
Diakonia's a role is that of a pro active proposal maker and watch-dog in relation to duty bearers in Sweden and the EU.
Features of Diakonia's advocacy work
We work with rooted advocacy, meaning that we focus on issues that we, together with our partner organizations, have defined as important for sustainable change.
We combine this work with educating and informing the Swedish public.
Our work is based on long-term commitment and we always base our opinions upon facts and knowledge.
Diakonia's guidelines for advocacy
In our efforts to influence Swedish politicians and decision-makers we adhere to the following guidelines:
Equal treatment of parties in the Swedish and European Parliaments that share Diakonia's values. We share our information and offer to engage in dialogue with these parties. Diakonia reserves the right to cdecide when to invite parties that do not share its values to take part in dialogue.
Openness: Diakonia's work with decision makers is characterised by a high level of openness. We keep our contacts with political parties as transparent as possible and always strive to provide material and documents about Diakonia if requested.
Cooperation: We work with other Swedish organizationson issues such as advocacy.
Individual involvement: In the work to influence decision-makers, the commitment of individuals, Diakonia representatives and congregations all over Sweden is of huge importance, being both voters and forming the base of Diakonia's organization.
Dialogue with partners: The knowledge and experience of our partners often forms the basis of advocacy work in Sweden.
Sweden and the world
The work that Diakonia carries out around the world goes hand in hand with the work we undertake and support in Sweden.
One example is the work for social and economic justice. Some of our partners work with fair trade on a local level. Others work with the same issue but on a national or regional level, often in large networks. And in Sweden, Diakonia works with advocacy in order to improve the policies of Sweden and the EU on trade.
Some key issues in our advocacy work
Improve responsibility and development effectiveness of flows to developing countries
Reduce the drain of resources from developing countries and promote domestic resource mobilisation for development
Promote peaceful conflict management
International law
Private actors in conflict
Protect human rights defenders
Protect the scope for civil society
Promote sexual and reproductive health and rights (SRHR)