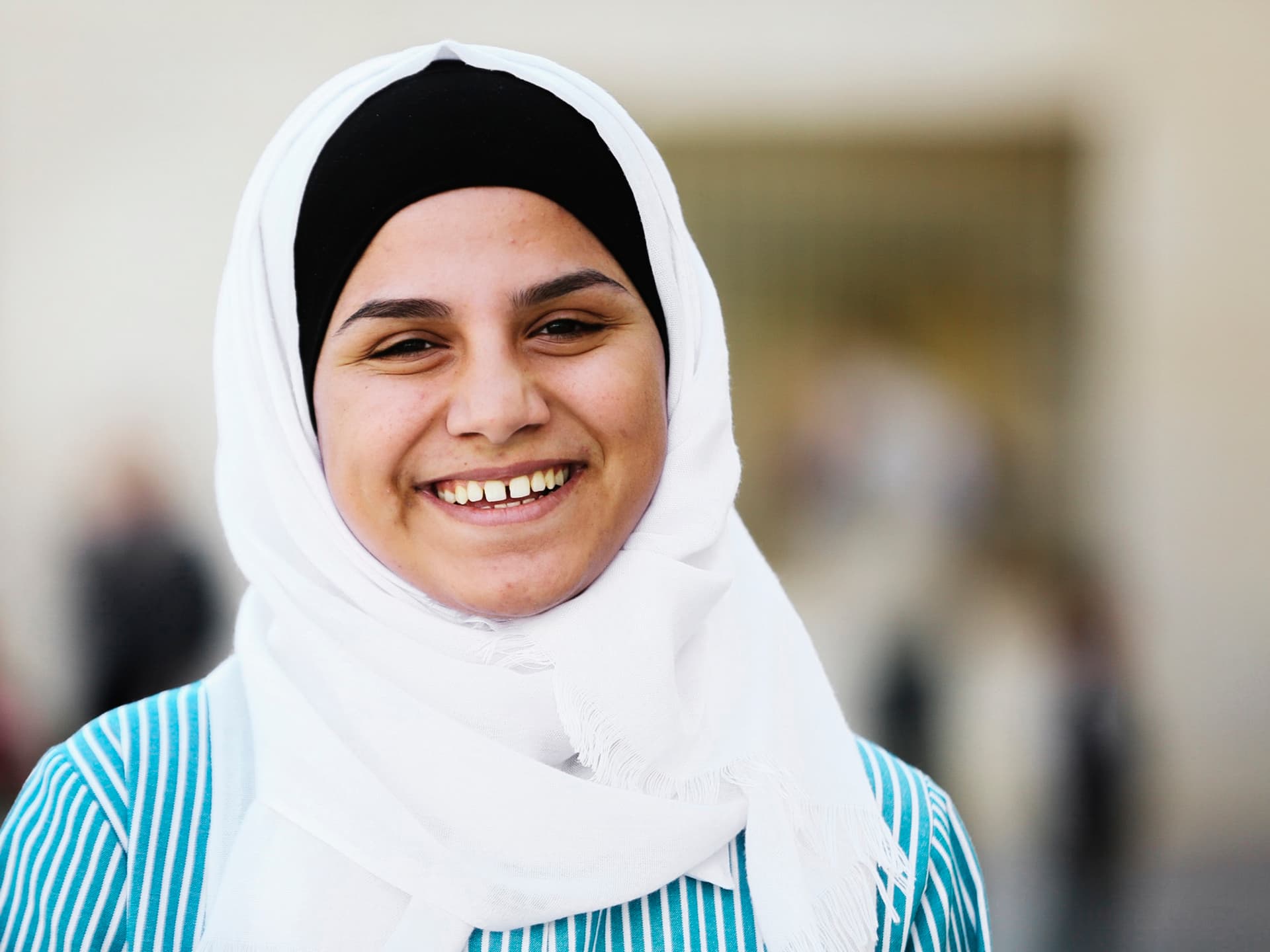 Palestine
"I can do whatever I want with my life"
14 year-old Toka Abu Eid has had to have a leg amputated. Living with a disability in an occupied country is a major challenge. Toka Abu Eid's struggle has made her a powerful voice for vulnerable children.
Fired up for battle
She sounds like an activist on the barricades or a committed politician. Whatever Toka Abu Eid says, she says it with passion. When she talks about her friends, she lights up, and when she talks about school, there is no mistaking her pride and energy. When she gets to all the injustice she has seen, she cries. Like when she describes how she grew seriously ill when her leg became infected following the surgery.
Threatened with a gun on the way to hospital
It was the middle of the night, she had a high temperature and her father was carrying her in his arms to the border check in Bethlehem to take her to an Israeli hospital. But the guards wouldn't let them through.
"They held a gun to my head and threatened to shoot me if we didn't turn round! I was only eleven and I was very ill and in complete despair. I was so terribly scared," says Toka.
Might not have lost her leg
14 year-old Toka lives in the village of al-Karmil outside Hebron on the Palestinian West Bank, and when she was ten she got cancer. Because Palestine is occupied by Israel, the freedom of movement of Palestinians is extremely limited. Toka and her family, like the majority of people who live on the West Bank, need permits to pass through border checks into Israel. On that night, they didn't have a permit. They were held there for hours. Perhaps Toka's leg could have been saved had she received treatment in time. It's hard to say.
"Toka's story is the story of our country. Long-drawn-out processes imposed by the authorities, vulnerability and being sent from pillar to post. That's what it's like for far too many people."
Iyad Hamdan, who works for the rehabilitation programme supported by Diakonia
Loves school
Year seven at the al-Karmil school are having a maths lesson. The classroom is small but pleasant; the walls are filled with colourful paintings of flowers and animals. About fifteen girls are concentrating hard as the teacher explains how to calculate speed. Toka Abu Eid is asked to come up to the whiteboard and work out a sum. She does it easily, leaving her crutch in the corner. She is one of the best students in the school these days.
"I like going to school! My favourite subject is Arabic. I like writing. I want to tell my story and maybe write a book," Toka says.
Schools are working on inclusion
Toka's school is working to include children with disabilities. They have support from the Disability Rights Program, which is supported by Diakonia, and teacher Asma' Harb explains that they are working actively to make children with disabilities feel just like any other student.

"For us as teachers, it's important to work on academic inclusion, making sure the children are included at school just like everyone else. Schools need to learn this, but it isn't always easy," says Asma' Harb.
"We carry her lunch"
On the walls, the children have painted art representing children in wheelchairs with children on foot, with quotes about how everyone can be friends and are all of equal value. Hala Abu Taha is Toka's friend and with seven other girls has started a group they call "Be my friend".

"We support Toka and other children with disabilities so that they feel like everyone else. We try to make life easier for Toka by helping her carry her lunch at dinner time or keeping her company when she's waiting to be collected after school," says Hala.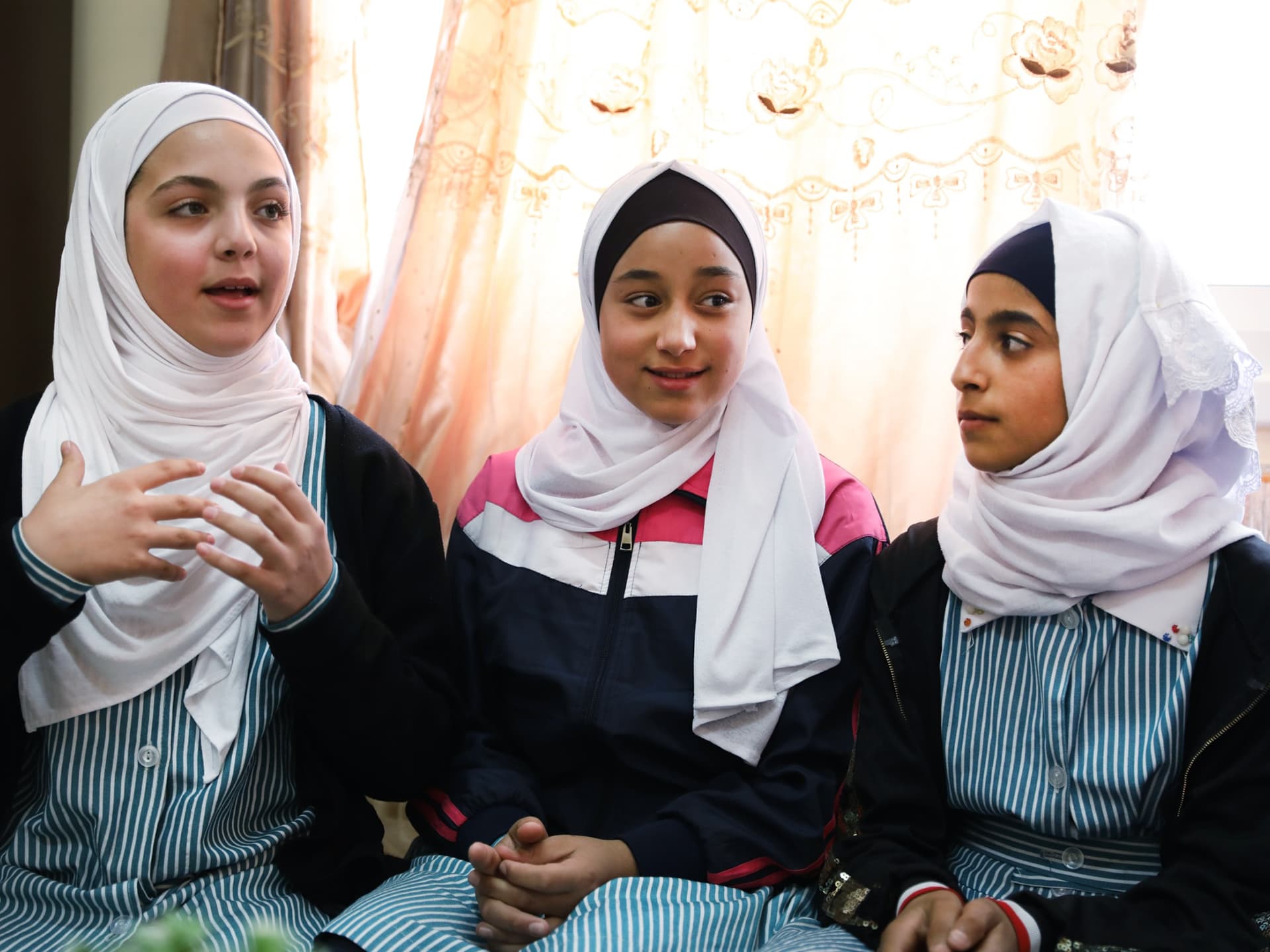 Toka cried after her leg was amputated
For Toka, the support from the rehabilitation programme doesn't just mean that she can now go to school – it was a way of moving on after two tough years of cancer. After her leg was amputated she didn't want to leave the house.
"It felt like everyone was talking about me and looking at me. I felt so strange and weird," Toka says.

She received help from a social worker from the programme, both with practical things like going to the toilet and with harder things like talking about everything that had happened and starting to accept the way her life is now.
"I realised I needed to think about my future. Either I decide to accept myself as I am or I give up. Life isn't over just because I have lost a leg."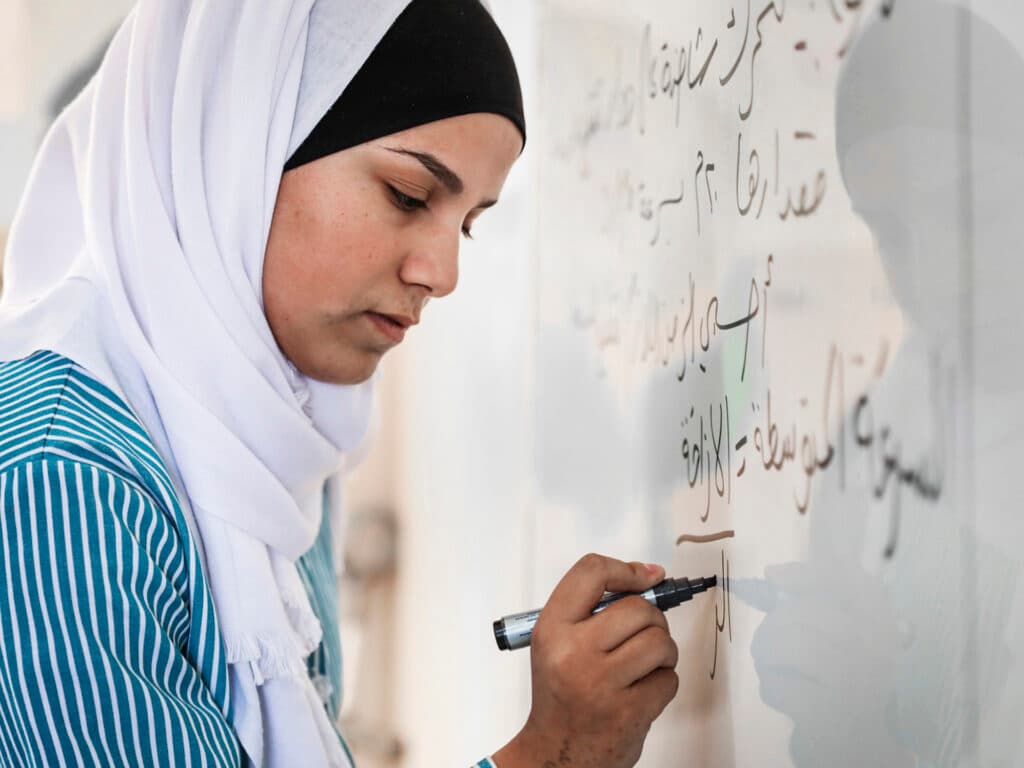 Toka Abu Eid will continue to stand on the barricades, there is no doubt about that:
"I used to want to be a doctor. But after everything I've been through, I changed my mind. I care a lot about gender equality. Things are tough for women here. So I want to work in women's rights when I grow up."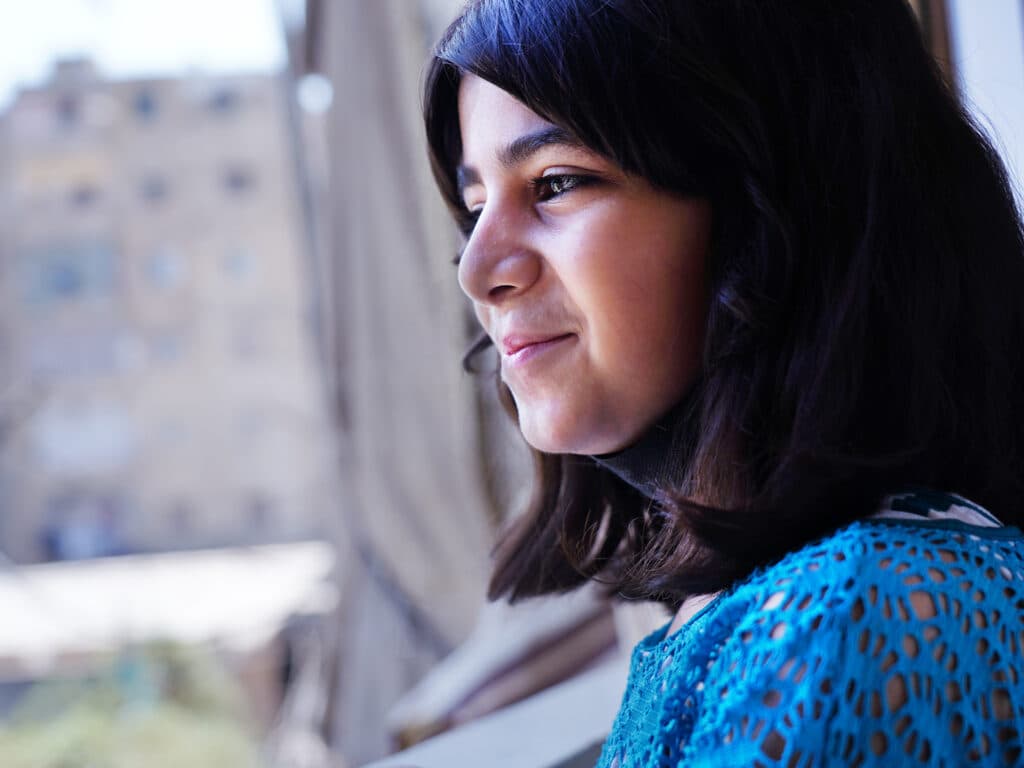 Diakonia in the Middle East and North Africa
Diakonia works in Lebanon, the occupied Palestinian territory (oP), Egypt and Israel. We also have a regional programme for children's literature and one for rehabilitation.