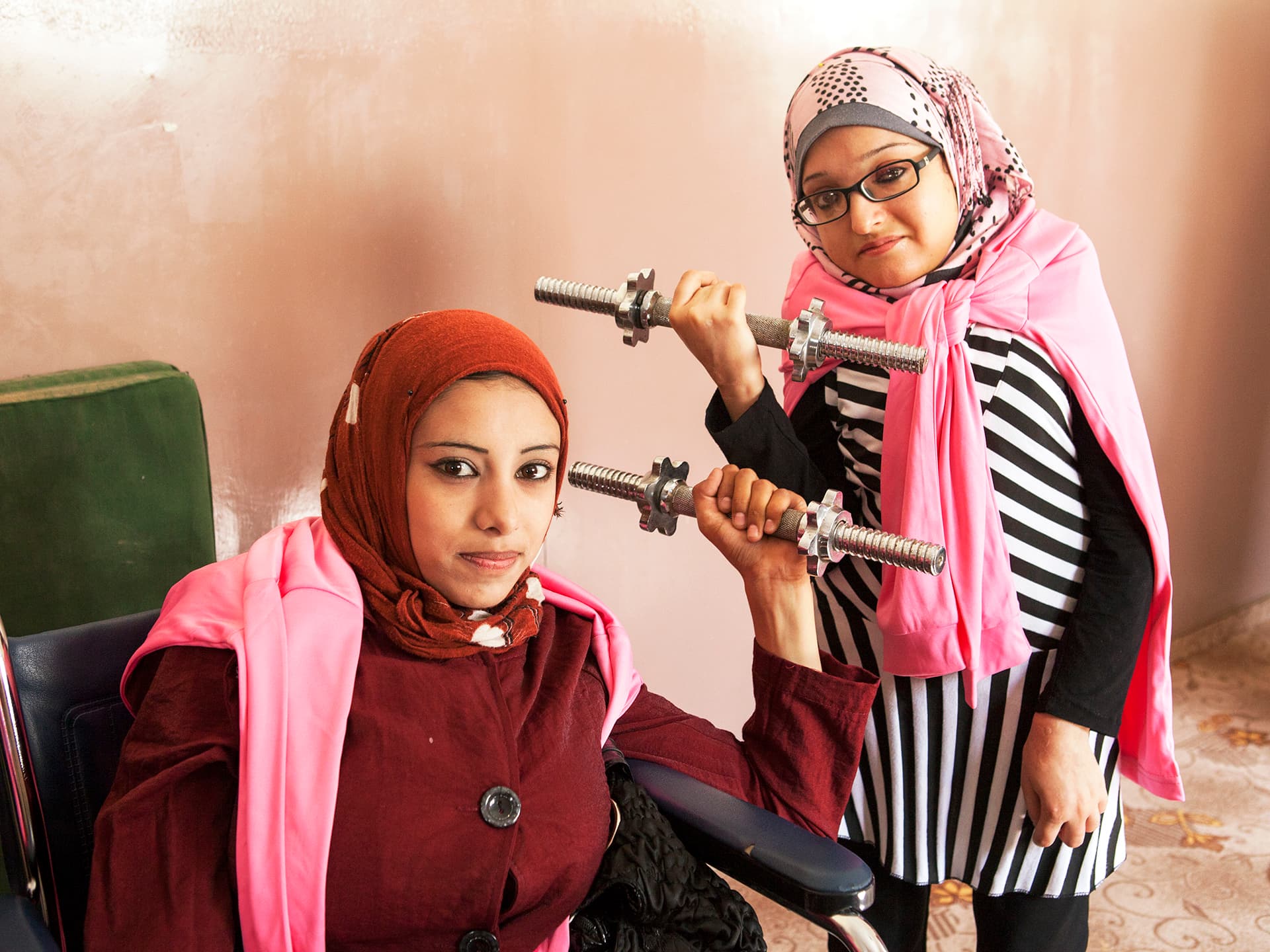 Middle East/North Africa
Disability Rights Programme
Inclusion of persons with disabilities in society is an urgent priority in the Middle East. With our program for community based rehabilitation, empowering of the disability movement and inclusive education, Diakonia plays an important role alongside civil society and organizations of people with disabilities to advance the process of inclusion.
The Diakonia Disability Rights Program (DRP) is a pioneering program in Palestine when it comes to conducting action oriented research, developing training material and community education. According to a study conducted by the Norwegian Association of Disabled a few years ago, DRP has excelled in using findings from studies and evaluations into the development of the program. It is viewed as a resource address at a local, national, regional and international level. The program is solid and reliable and has accumulated a lot of knowledge and experience over the years.
Rehabilitation for more than 20 years
In the early 1990s Diakonia and the Norwegian Association of Disabled started the Disability Rights Program in Palestine, and it has gradually been developed and adapted over the 26 years of its operations in the West Bank and Gaza. In Jordan and Lebanon, the Disability Rights Program has been active for around ten years. Support was given to institutional medical rehabilitation services, and then gradually moved from a service provision program to a broad based human rights program for persons with disabilities towards implementation of Community Based Rehabilitation Programs (CBRPs) and Disabled People Organizations (DPOs).
Since 2010 the DRP also includes a project in East Jerusalem funded by the European Union focusing on the rights of Palestinian persons with disabilities from the Israeli system, and the work here includes raising awareness on persons with disabilities (PwDs) rights and facilitating their access to entitlements under the Israeli Law through challenging discriminatory policies and practices. This project is also developing expertise in autism and ADHD (Attention Deficit Hyperactivity Disorder).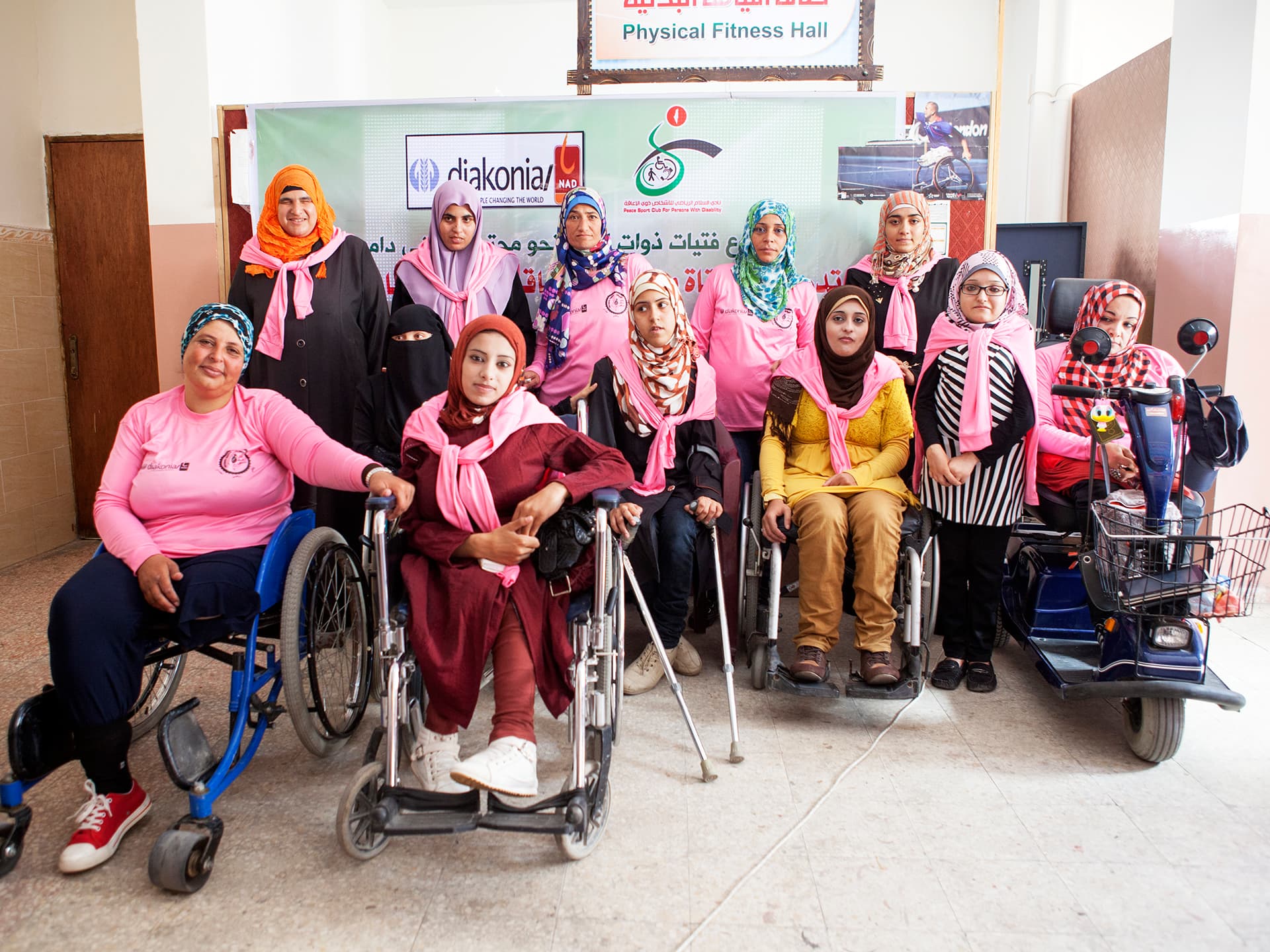 CBRPs address the needs of Palestinians with disabilities through implementation of a holistic and community based rehabilitation strategy, including:
A social approach strategy that includes PwDs in all segments of the society
Strengthening the community ownership of the program through official local structures
Focusing on the WHO CBR Guidelines that encompass key domains of well-being such as health, education, livelihood, social and the empowerment of people with disabilities and their families
Promoting democracy and respecting human rights
Mainstreaming disability in non-disability organizations
Important to empower people with disabilities

The aim of DRP is to empower persons with disabilities and their families and facilitate their inclusion at family and the community level, as well as to reinforce capacity in the community to constructively address the rights of persons with disabilities. Our objective is to empower people with disabilities and improve access to/ability to exert their political, social, cultural and economic rights.
The program in Palestine comprise three components:
Enhanced local ownership and better outcomes for persons with disabilities
Enhanced capacity of, and cooperation within, the Palestinian disability movement
Responsiveness of the government to the rights of persons with disabilities and support of the CBR program.
Removing barriers
Keeping in mind the unstable political conditions in Palestine, it is not difficult to grasp why the Disability Law is not implemented years after it was endorsed. Diakonia continues to work with the Palestinian authority and civil society to remove barriers that impede implementation of the law.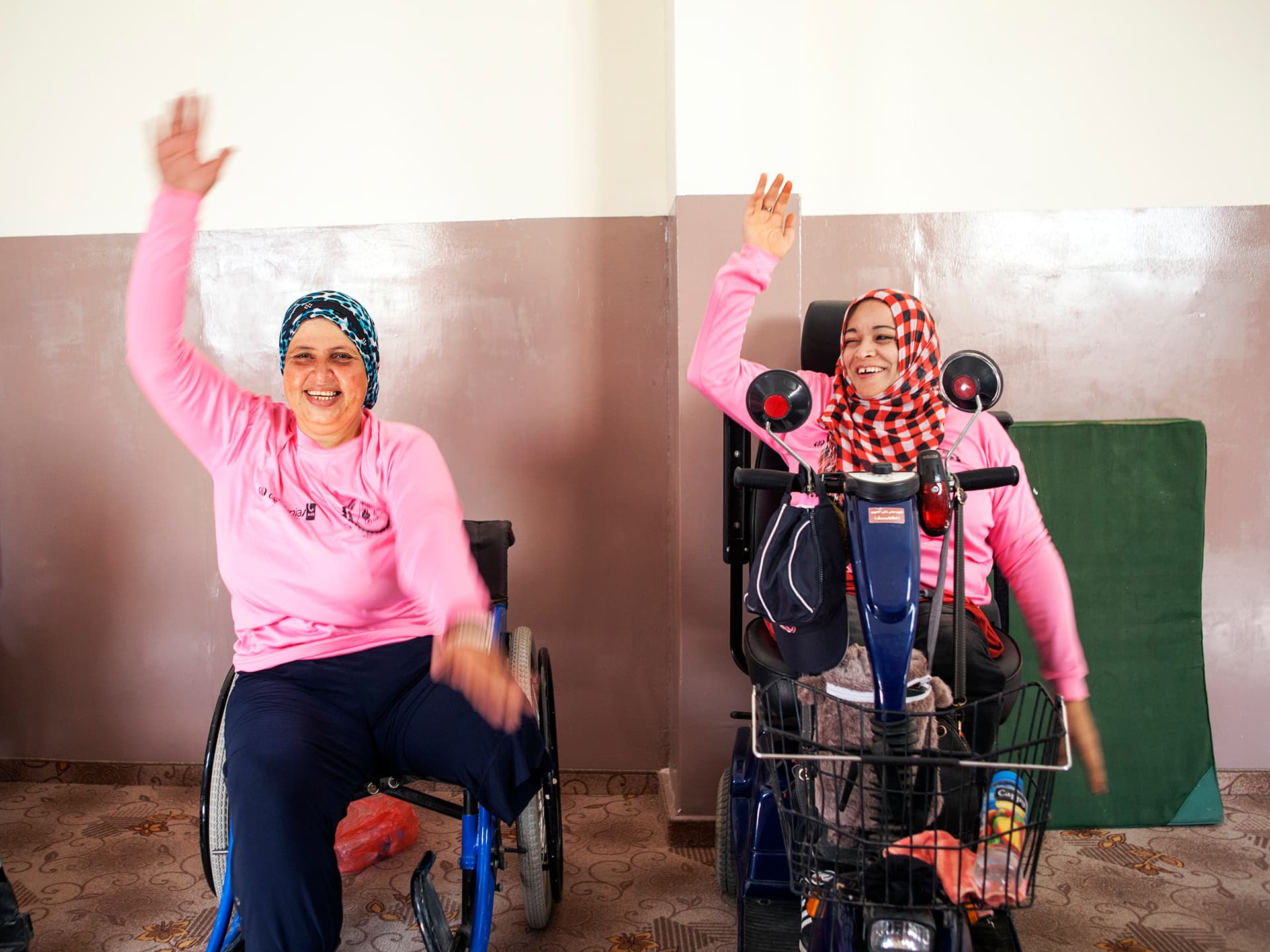 Increased participation in society
After years of being voiceless, persons with disabilities themselves have started challenging stereotypes and society's perceptions. Since the program was initiated, there has been a significant increase in the number of persons with disabilities that participate in local decision-making as well as in leadership roles.
It is only in the past ten years that the tide has slowly started to turn, and more people with disabilities are seen in public and on the streets of Palestinian cities advocating for their rights. Even though Diakonia's Disability Rights Program has been running for many years, the struggle for the rights of persons with disabilities remains a long journey.
For more information
Ghada Harami, programme manager for the rehabilitation programme
Phone: +972-2-5322972 (operator)