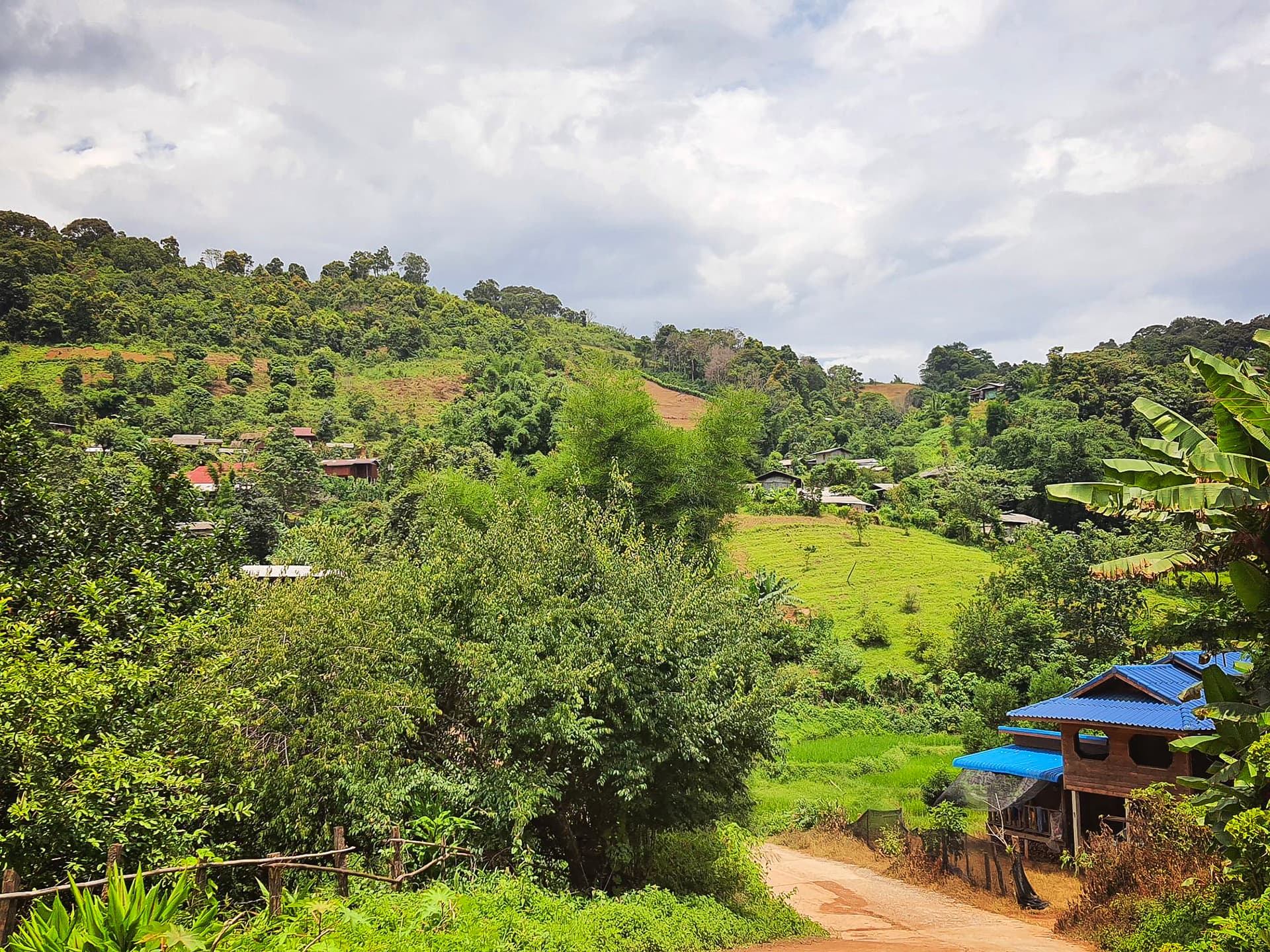 Defending Indigenous Rights In Thailand
As part of Diakonia's mission to create sustainable change for the most vulnerable people, we support initiatives such as the Strengthening Solidarity and Capacity of Local Leaders to Advance Indigenous Rights in Thailand (SCLAIR). In partnership with the Indigenous Peoples' Foundation for Education and Environment (IPF), we have empowered dedicated Indigenous Peoples Human Rights Defenders like Piboon Thuwamonthon to safeguard their community's rights and traditions.
Homeland at Risk
Born in 1986, Piboon Thuwamonthon belongs to the Karen ethnic group and resides in the serene village of Maelaluang, nestled in Thailand's Chiang Mai province. As the Chairperson of Omkoi Ethnic Group Network (OEGN), he works to uplift the Karen community and safeguard their rights.
The Karen people, a prominent ethnic group in Thailand, have lived in harmony with nature for centuries. Known for their colorful woven clothes and deep-rooted connection to the country's forests, the Karen see the lush green terraces of their farmlands as more than just plots of land. These terraces are living, breathing entities that echo the stories, customs, and shared history of their ancestors. Their traditional farming practices, passed down through generations, honor the land's fertility and maintain a delicate ecological balance.
However, these lands have become battlegrounds in recent years. The Karen people of Omkoi have faced numerous challenges as a result of government policies such as land grabbing for reforestation, granting concessions to mining companies and expansions of no-hunting zones that overlap with their territory. These measures, often enforced without their knowledge or consent, have left the community in a state of vulnerability and uncertainty.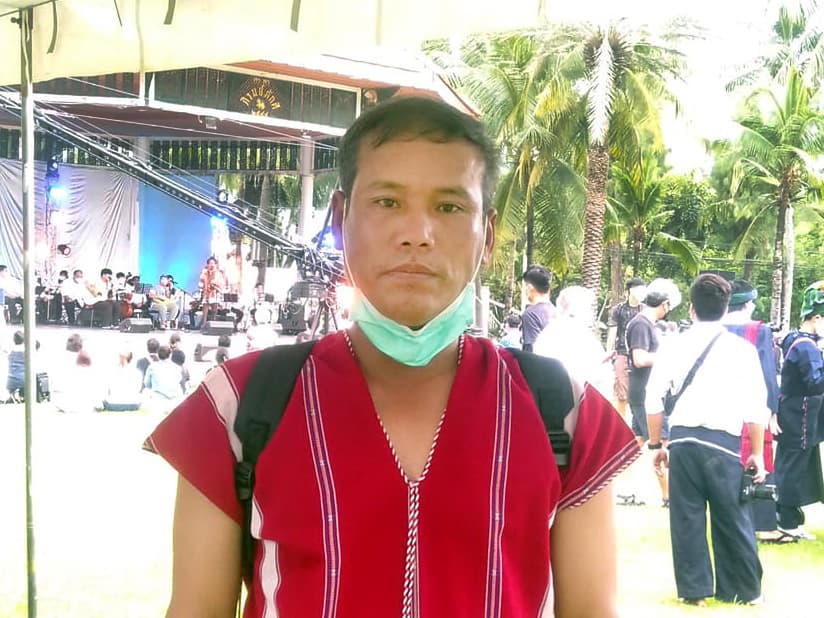 Empowering Communities
In response to these challenges, Piboon has played a crucial role in ensuring the Karen people's rights are protected and their voices heard. His participation in various human rights training workshops, supported by IPF, has equipped him with the tools necessary to educate and mobilize his community.
"Community members have to be fully and meaningfully informed and engaged in any projects proposed to be implemented in their areas," Piboon emphasizes, reinforcing the importance of informed and inclusive decision-making.
One of his most significant efforts was opposing a Yuam river diversion project, which would have severely impacted the community's farmlands and livelihoods. Piboon mobilized the youth of the Karen community to stand against this project, brought in journalists to amplify their voices, and ensured their concerns were brought into public view.
His intervention has resulted in heightened awareness among the villagers and increased resistance to potentially damaging projects. The youth have formed a network to closely monitor the situation and, as a result of their collective resistance, the community decided against allowing the project to be implemented in their area.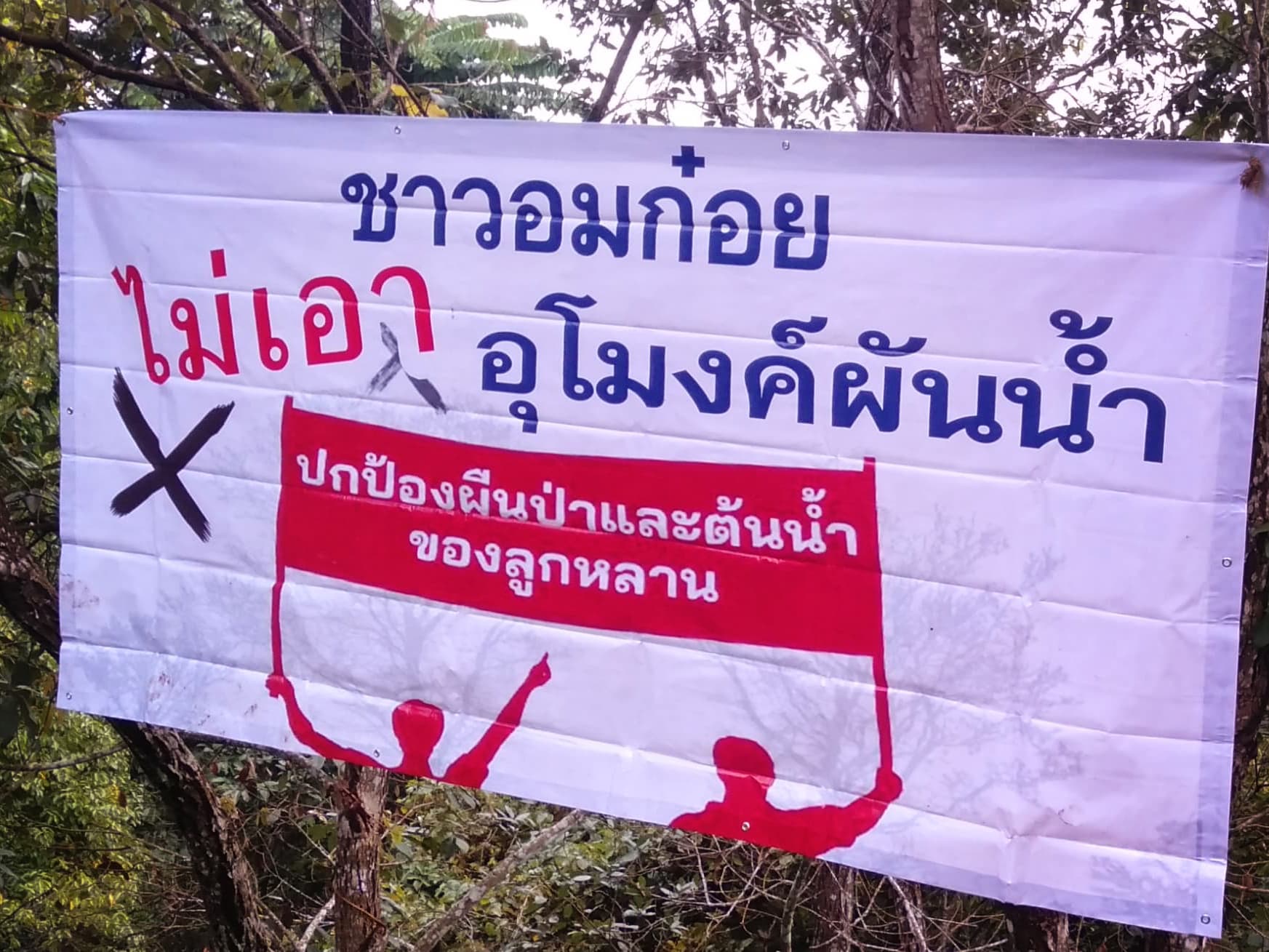 Collective Strength for a Brighter Future
"I want to see everyone standing up and exercising their rights to protect their land and communities. If communities or groups are strong, they will be able to resolve their own problems," Piboon expresses, revealing his desire for a community united in protecting their rights.
Piboon's story exemplifies the power of individuals and the transformative change they can catalyze when standing up to protect their rights. His work resonates far beyond the borders of Karen lands, echoing across the globe to all indigenous communities fighting for their rights, traditions, and territories. His story offers a potent reminder: it is often those closest to the land who are its fiercest protectors.
About The Indigenous Peoples' Foundation for Education and Environment (IPF)
The Indigenous Peoples' Foundation for Education and Environment (IPF) was officially established on 3rd November 2005 in Thailand through a joint effort of Indigenous peoples' leaders and local academics. Its vision is to empower Indigenous peoples in Thailand and the Greater Mekong Sub-region, enabling them to fully participate in the realization and protection of their distinct rights, particularly regarding land and natural resource management, based on their traditional wisdom and the United Nations Declaration on the Rights of Indigenous Peoples.