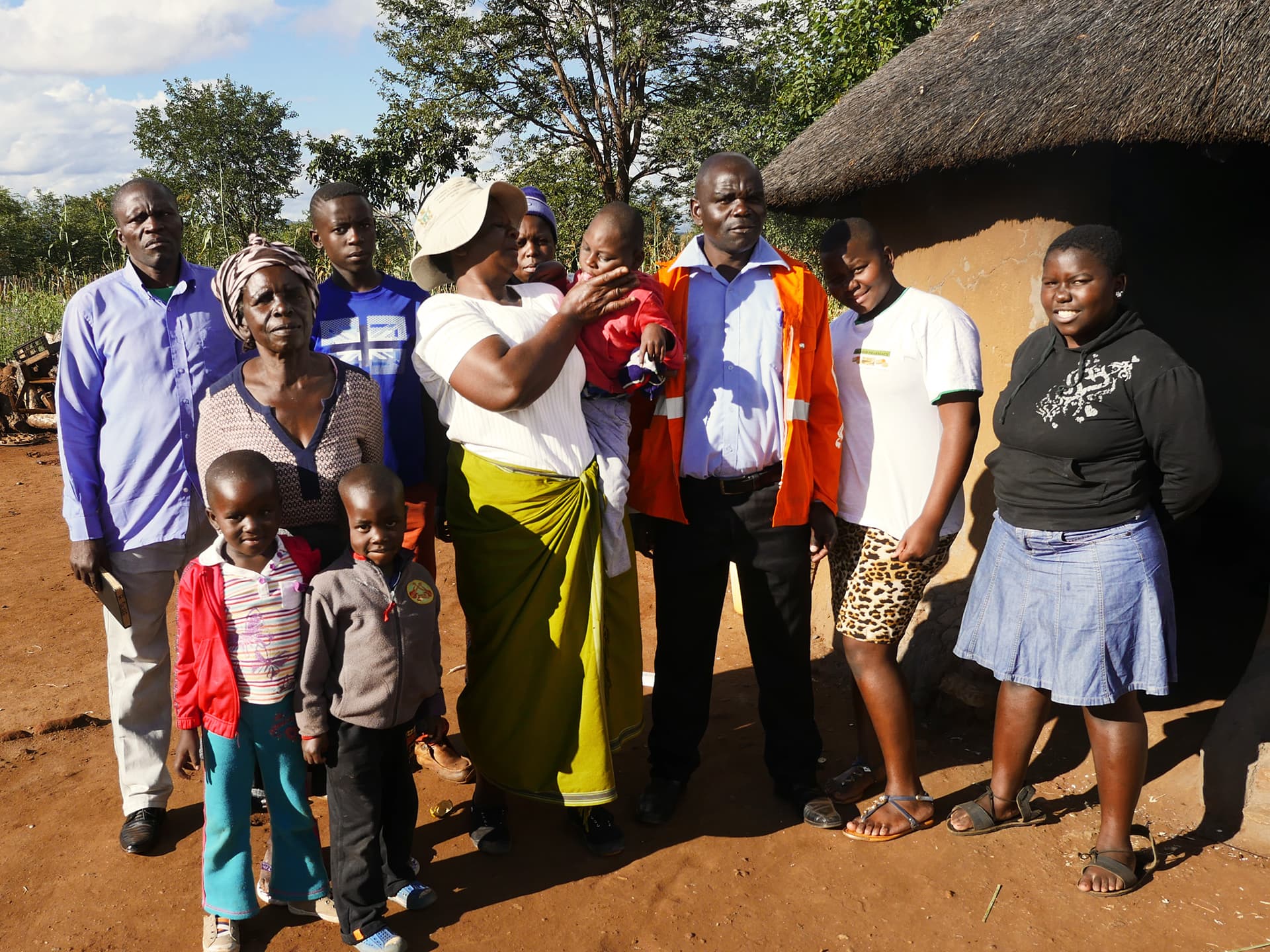 Zimbabwe
"I used to be a strict man"
Gender-based violence is not a women's issue – this is well known among the men in the Insiza District of southwest Zimbabwe, where there are now plenty of male advocates of gender equality. Luphia Mtonga is one of them, and his life has changed into the bargain. "Now, my wife and children like me," he says.
He is the elected representative for his area, and each time there is a meeting of the district council, Luphia Mtonga gets 20 minutes at the start to talk about how men can choose to stop hitting their wives and children and instead learn to respect them.
"My role gives me the chance to talk to everyone – church leaders, men, women, young and old. I want to set an example for how to live with other people. Men in this area fight a lot, and many of them have hit their wives, so their marriages end in divorce and that has to change," he says.
At the farm in Insiza where Luphia Mtonga's large family live, there's no question of who's in charge. Before Luphia turns up, nobody wants to say anything of any importance. We chat a little in the yard, and they give us sugar cane and maize from the adjacent fields. The children run around with the hens under a washing line full of colourful garments that is hanging across the reddish-brown yard.
Learned to respect his wife
The man who finally turns up is warm and genuinely happy to be able to share the insights he has acquired over the past few years. He's a changed man, he says, and it's all because he's learned to respect his wife and children instead of disciplining them.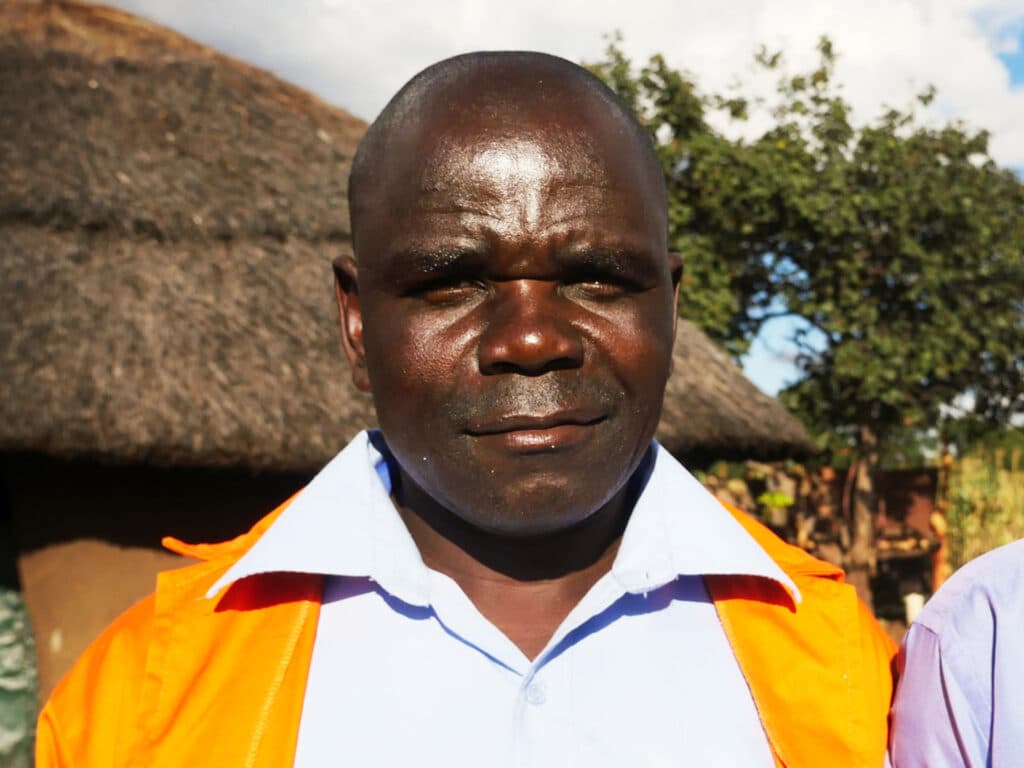 "I used to be a strict man. I used to be extremely strict with my family, but that's completely changed. Now, we talk to each other instead", says Luphia Mtonga.
He takes an example from that day:
"I said to the children this morning that they should kill two chickens for dinner, that they should do it straight away. But they didn't do it until this afternoon! Previously, before I changed, that would have meant war. I would have got so angry. Now, I talk to them instead and discuss why things turned out that way."
"The children say 'Dad, you're a changed man, you listen to us'. I have a happy and healthy family."
One of around 50 advocates
Luphia Mtonga is one of around 50 male advocates in the area, all of whom have been trained by Diakonia's partner organization Emtonjeni Women's Forum, EWF, which carries out initiatives to prevent gender-based violence. The basic premise of the organization is that by working with the whole family, you can deal with the problem. The initiatives vary between the extremely tangible – such as legal aid for abused women and financial aid in the event of divorce – to the more systematic, with women learning their rights and receiving training in providing support to others affected, and that men must learn that they don't need to use violence in order to preserve their masculinity or power.

"Gender-based violence is very common here. It's disguised as the norm for women too – 'if he doesn't hit me, he doesn't love me' – and many men are convinced that women can be disciplined. This leads to a lot of injuries and loss of life," says Sikhathele Matambo, the director of EWF.

A matter of life or death
The main task of the male advocates is quite simply to teach other men how gender-equal relationships work, and to show them that everyone in the family benefits from this. Luphia Mtonga has encountered a lot of resistance from other men, and it's always hard in the beginning, he says.

"A lot of men are against this. They say that hitting your wife and children and being strict is part of African culture. They think that the woman is part of the man and should do exactly what he wants. But we men need to understand that a woman is a separate individual, and we need to ask what she wants and what she needs for her well-being."
Little by little, the men are accepting what Luphia Mtonga and the other advocates have to say, and the community is gradually changing and lives are being saved.

"Getting men involved in these issues is a matter of life and death – people used to get murdered, both men and women. I can see a big change in people's attitudes, that they want to talk instead of fight."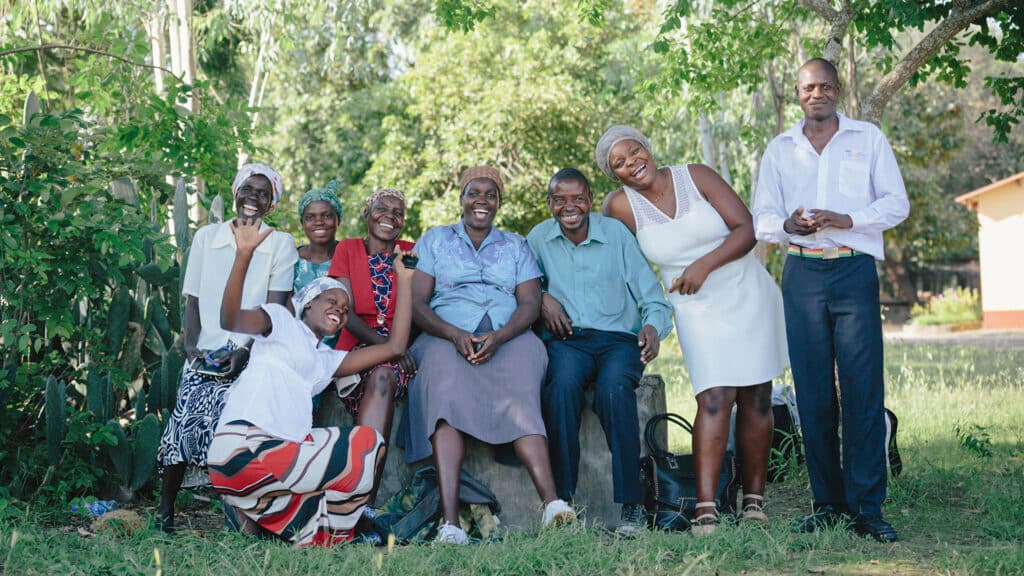 Diakonia's work in Africa
Diakonia works in several African countries, where we have country offices in most of them. The work is coordinated from our regional office in Nairobi, Kenya.