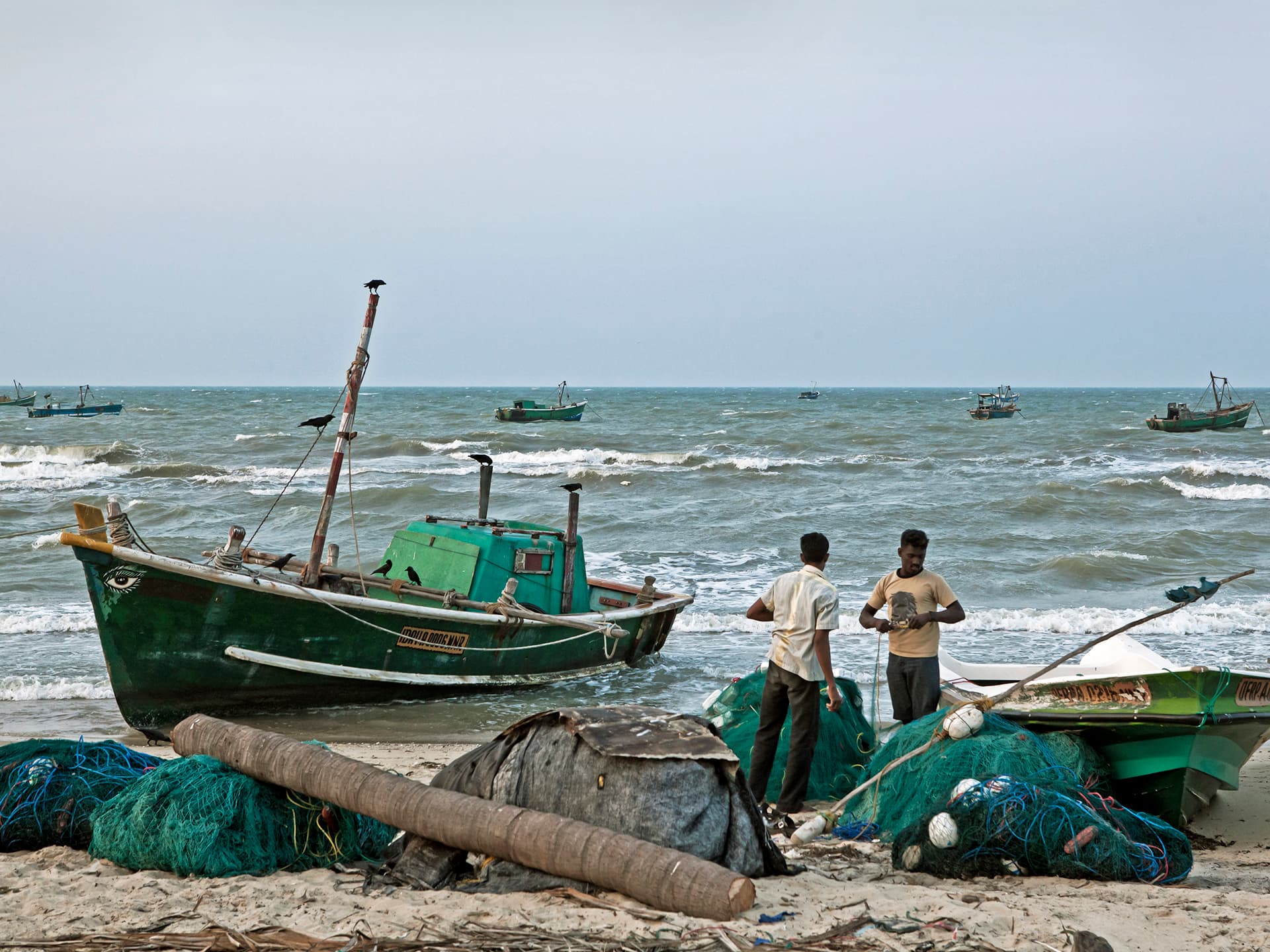 Reports
Just copy and paste
5 May, 2015
The report Just copy and paste has its starting point in successful climate adaptation projects in Sri Lanka. With climate finance these projects can be multiplied, to secure a sustainable development for people affected by climate change.
Sri Lanka is an island situated off the southern tip of India. Temperature-related extreme events have increased over most locations in the country. Annual average rainfall over Sri Lanka has been decreasing for the last 57 years at a rate of about 7 mm per year. Agricultural activities are already affected by climate change impacts on water resources.
Climate change in Sri Lanka is expected to lead to a rise in sea level, higher temperatures, more frequent and prolonged droughts, high-intensity rainfalls and increased thunder activity.
The impacts of climate change could include: inundations, flooding, storm damage, and coastal erosion affecting human settlements and wetlands; decreases in agricultural crop yields; pollution of waterways and wells, leading to increases in waterborne diseases; and increased soil erosion from heavy rainfall events. These anticipated changes represent a significant threat to the coastal areas, as well as to different sectors of the national economy and human health.
Successful climate adaptation projects
The case studies look at projects of climate change adaptation implemented in the fields of agriculture, water and infrastructure located in the areas vulnerable to climate change. The report shows how people have been affected – through their own narratives.
The case studies also assess how the implemented projects have benefited people and reduced vulnerability, and finally, they identify areas where replications are required.
The agriculture project is about introducing alternative ways of paddy cultivation to survive in the conditions of decreasing water levels. This includes promoting dry soil sowing of paddy as an economic way of agriculture water use and an introduction of traditional varieties of paddy which can withstand water shortages and increase air temperature.
The water project is about construction of salt water exclusion bunds (walls) in the coastal areas, where invasion of salt/brackish water by the sea and the lagoons is a major problem It causes salinification of the agricultural lands and the groundwater; affects the settlements of the coastal communities causing displacements, losing their livelihood and causing damages to the properties.
The infrastructure project is about preventing disastrous effects of landslides by the installation of landslide sensors to strengthen the warning system and assisting people in designing their buildings and infrastructure by providing engineering consultations.
The underlying study for this report has been carried out by the International Centre for Ethnic Studies (ICES) in 2014 on behalf of Diakonia. Main authors of the underlying study are Kasun Pathiraja, Madhawan Balaraman and Shanthi de Silva.
Urgent need to adapt to climate change
Conclusions in this summary report include how the people in Sri Lanka are already feeling the impacts of climate change, and therefore the immediate need to adapt to the effects of climate change. The ideas, knowledge and capacity exist in the country but are not widespread. Most importantly, the money needed to move to implementation is missing.
With climate finance the projects that can be multiplied
The projects in this summary report came about because there was some funding available from sources other than proper climate finance. If funds in the form of new and additional climate finance are made available, instant replication of successful adaptation measures could take place, benefitting many more people in Sri Lanka.
Looking beyond the studied areas in Sri Lanka, it's easy to see the similar situations and needs in other parts of the world.
As a side effect, the report clearly shows the interlinkages between general development assistance and supporting climate change affected people and countries. This means the work should be done in tandem, but additional funds need to be provided.
The recommendations in the report Just copy and paste
Developed countries need to provide new and additional climate finance, at a minimum at the levels of the $100 billion stated in the Copenhagen Accord.2 See Diakonia calculations for country shares.3, 4
Climate finance should strengthen existing development cooperation (ODA), not build separate structures.
Climate finance needs to be accessible to the people who need it.
Needs and measures of climate change adaptation are known well enough to not delay action, but there's still a need for further research and mapping. Such research and mapping need climate finance.