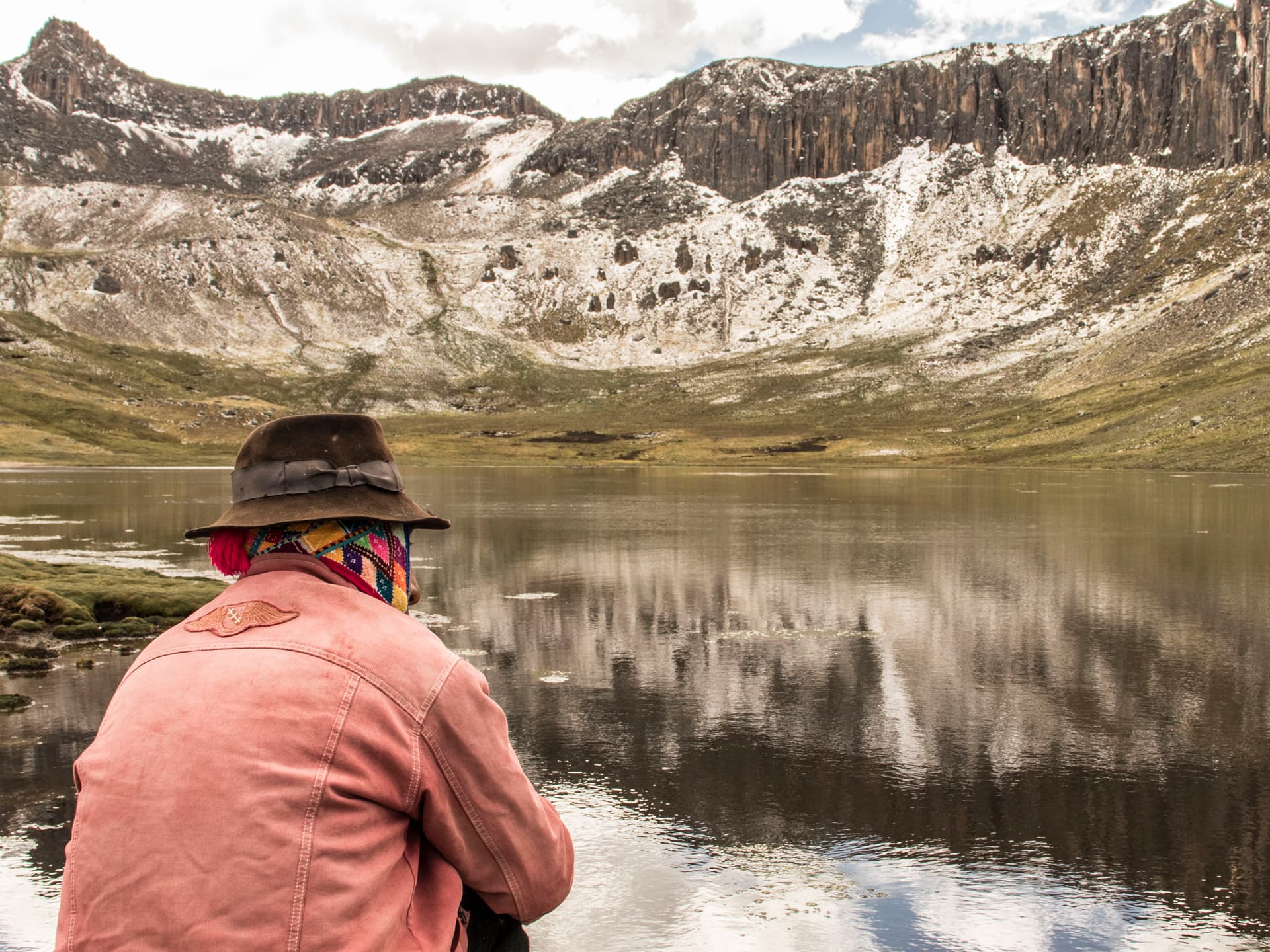 Peru
"Water is the most beautiful thing there is"
Wilber Misaragune Conissla has lived in Churia, Peru all his life. Wilber is a witness. A witness to the fact that environmental changes are real and are happening now.

The glaciers are melting
Churia is located in the Andes in Peru, nearly 4,600 metres above sea level. It was previously the site of the world's largest tropical glaciers. The glaciers are important freshwater reservoirs that provide water to the entire region during dry periods. Over the past 10 years, they have melted at frightening speed due to the greenhouse effect. Today, only 10 percent of the original glaciers remain.
The villagers in Churia receive support from our partner organization to adapt to the new circumstances caused by climate change, but they are still worried about the future.
It's happening fast
"We don't know what can happen. Much has changed in a short time. I remember when I was a kid, we didn't have these problems," says Wilber.

Wilber is 28 years old and born and raised in the village. Now he has his own family here. A wife and a daughter who is 4 years old.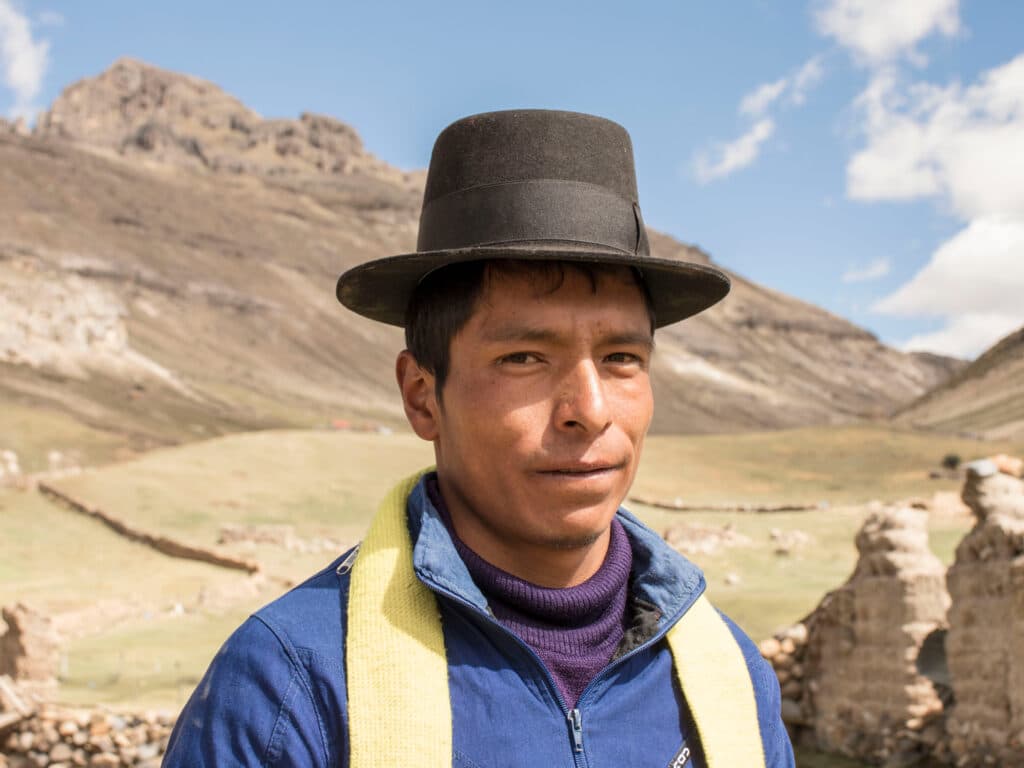 "We young people are worried because we see how nature is changing and we know that we have many years left to live. Some young people have gone to the city to work, but it's difficult there too, it's a different life."
Wilber Misaragune Conissla
A plan for the future
Two years ago, Wilber and the other villagers got in touch with our partner organization Huñuq Mayu.

"Leaders and young people in the village came together and said, 'we have to solve this' but we didn't know how to. We got in touch with Huñuq Mayu, and together we made a plan to plant trees and to save and control the use of water."
Reservoir ensures access to water
A dam that retains rainwater in a large reservoir is one of the most important results of the project. It provides the villagers with water during the dry season.
"We cooperate effectively. Everyone is working together to improve the situation. So far, we've obtained 4,000 cubic metres of water from the reservoir," Wilber says.
In Churia it is rocky and difficult to grow things. The inhabitants live off what their alpacas provide. When drought hits and the grass dries out, the animals must be herded many kilometres each day to get food. The water project is therefore also aimed at increasing the water in the land near the village in order to be able to grow grass for the animals.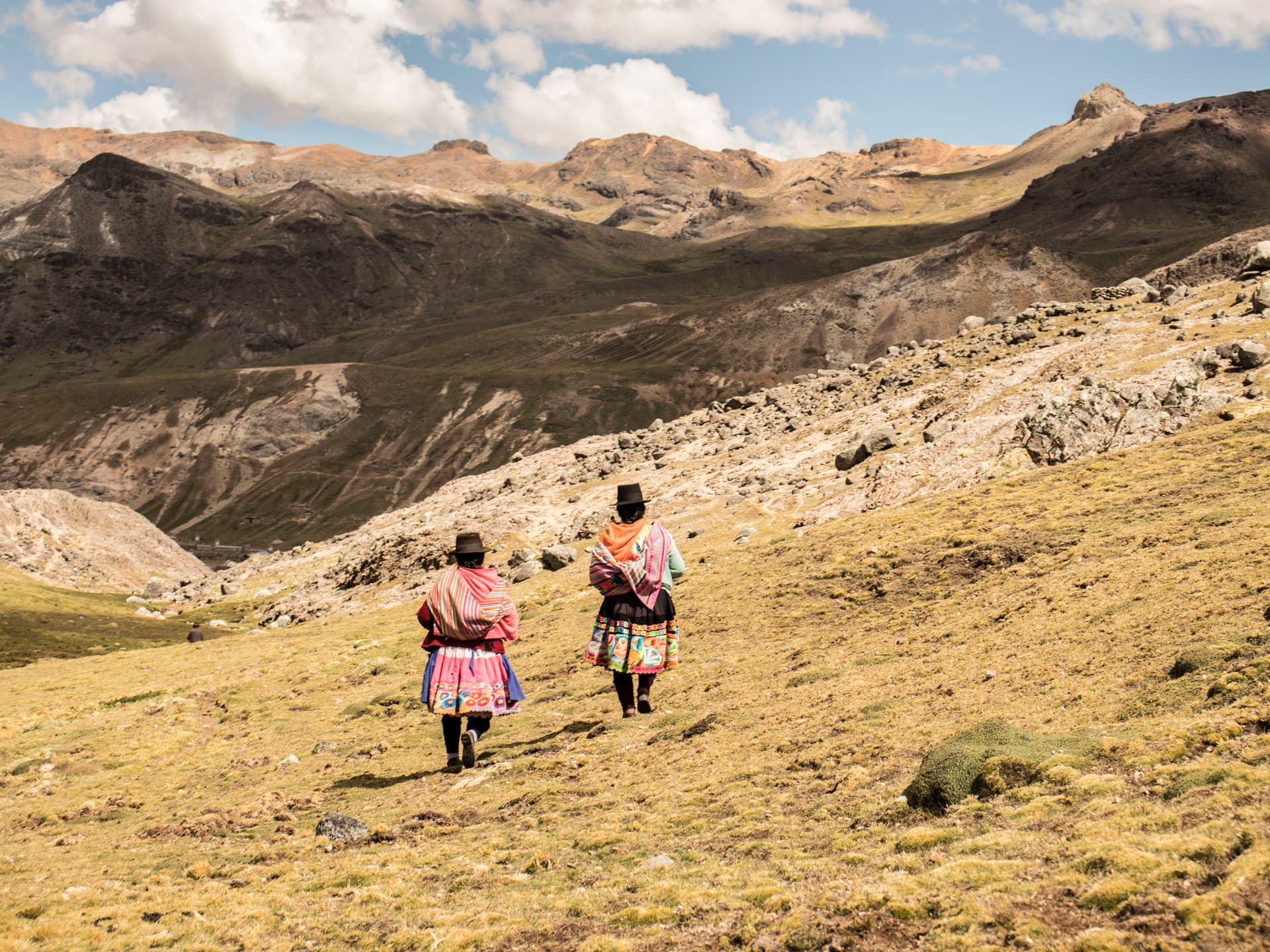 "If the animals are fine, we're fine"
"The project has helped us to bring more water to the animals, and for us to drink. If the animals are fine, we're also fine because we get everything from them. We can sell them (meat and wool), which enables us to afford our children's education," says Wilber.
The next step in the project is to create conditions for growing vegetables by building greenhouses.
"I want us to find even more smart solutions so that we can have a better life despite climate change. I want to be able to improve the situation for my family and provide a good future for my daughter," concludes Wilber.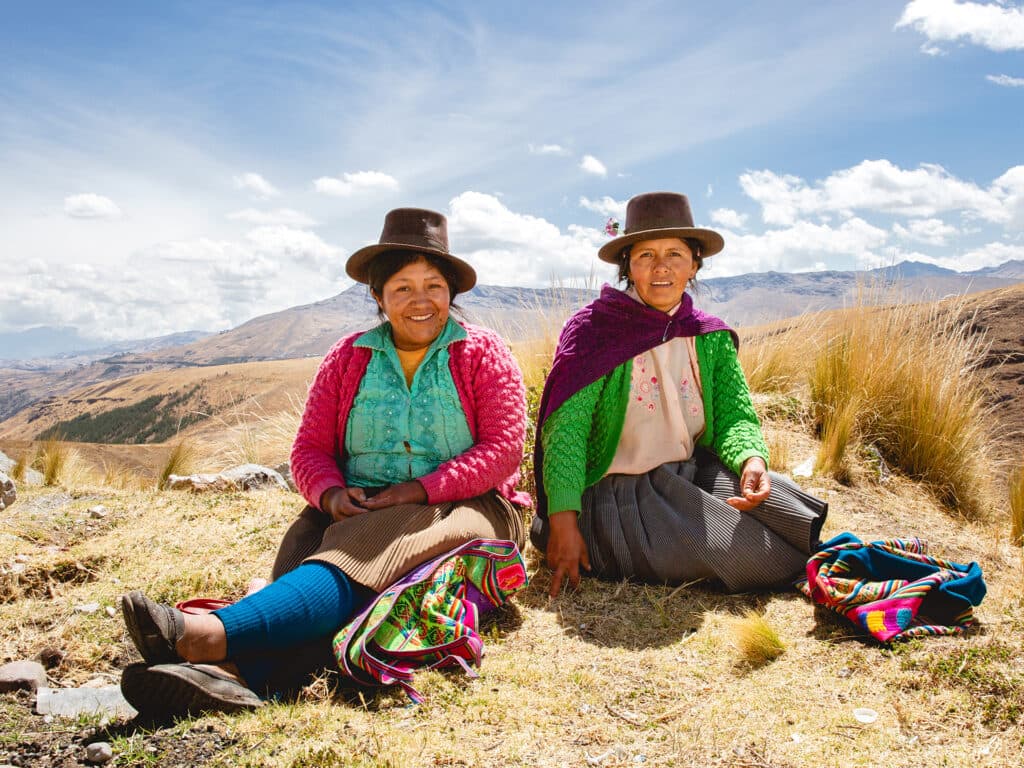 Diakonia in Latin America
Diakonia is present and have partner organizations in Bolivia, Colombia, Guatemala, Honduras, Nicaragua, Peru and Paraguay. The work is coordinated from our regional office in Bogotá, Colombia. Our partners represent a broad variety of organizations working on different matters and at different levels.