Honduras
"Nature is our best friend"
In La Cuchilla, in the mountains of northern Honduras, a group of farmers has come together. They've all taken part in Diakonia partner organizations OCDIH's and CASM's courses in organic farming, and it's now time to share their experiences and the new ideas they've come up with since the last meeting. This enables their learning to continue.
"Look at what I've got with me," says Abel Ramos, showing everyone some perfectly ripe oranges.
"If you plant an orange tree and take good care of it, after two years you can harvest oranges and make natural juice full of natural vitamins," he says, passing the bag of oranges around the participants.
Sharing experiences and difficulties
José Hermogenes Garcia, today's host, has laid on breakfast: homemade bread and beans from his plantation. When everyone's finished eating, the presentations begin. The participants talk about their projects. Someone has built a water tank and can now water their plants even during dry periods. Another shows how she has grown vegetables using crop rotation to ensure that the earth is not depleted of nutrients. A third has brought with him a natural pesticide, which he is enthusiastically showing everyone. All participants are making lots of notes and being supportive when someone talks of difficulties.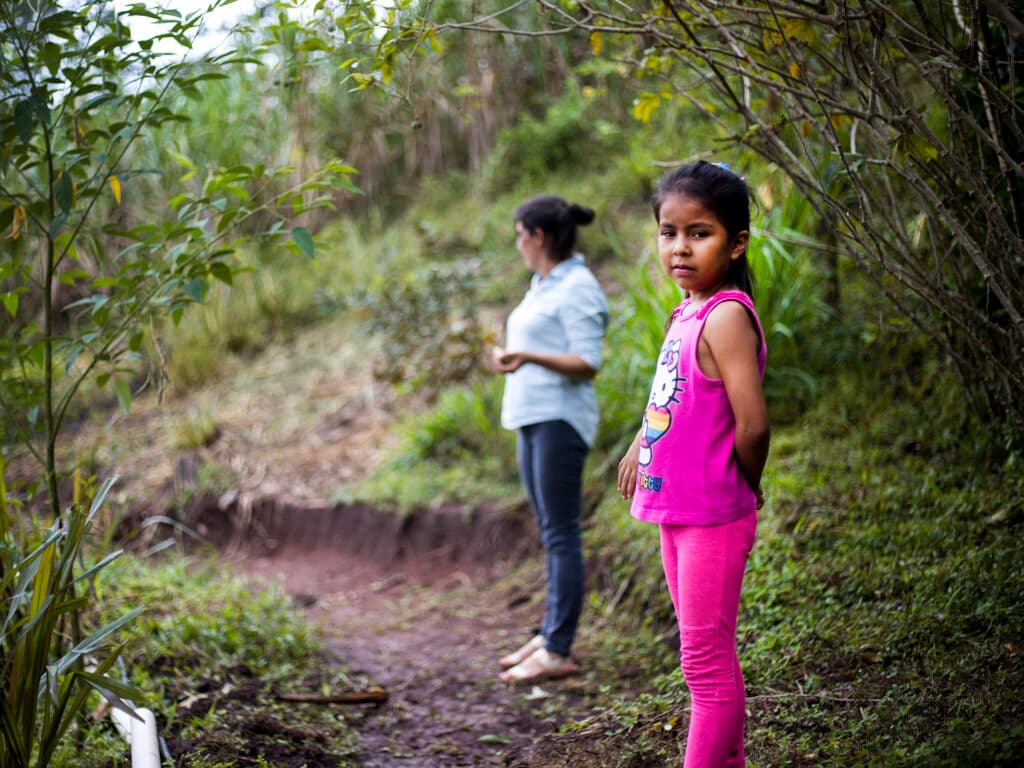 Abel says that he's been given help with building a system for turning manure into biogas. That way, the impact on the environment isn't as great.
"Nature is our best friend, but we often treat it as if it were our worst enemy. We can't go on using so many chemicals for farming – it's making both people and animals sick," he says.
The organic farming project was started by Diakonia's two partner organizations OCDIH and CASM in 2016 and has been implemented in two different areas in Honduras.
Adapting to environmental problems
The group now meets once a month to exchange ideas and knowledge. The idea is to support each other. By using crop rotation, 161 families have been able to improve their diets by growing crops that suit the climate and can be harvested in periods. The families have also managed to adapt to greater environmental problems in the area by creating systems for not depleting the earth, conserving water during the rainy season and converting manure into biogas.
"Many of these ideas about how we can work with the earth are ones we had before, but we needed more knowledge and a push to implement them. The project has helped us with this," says Abel.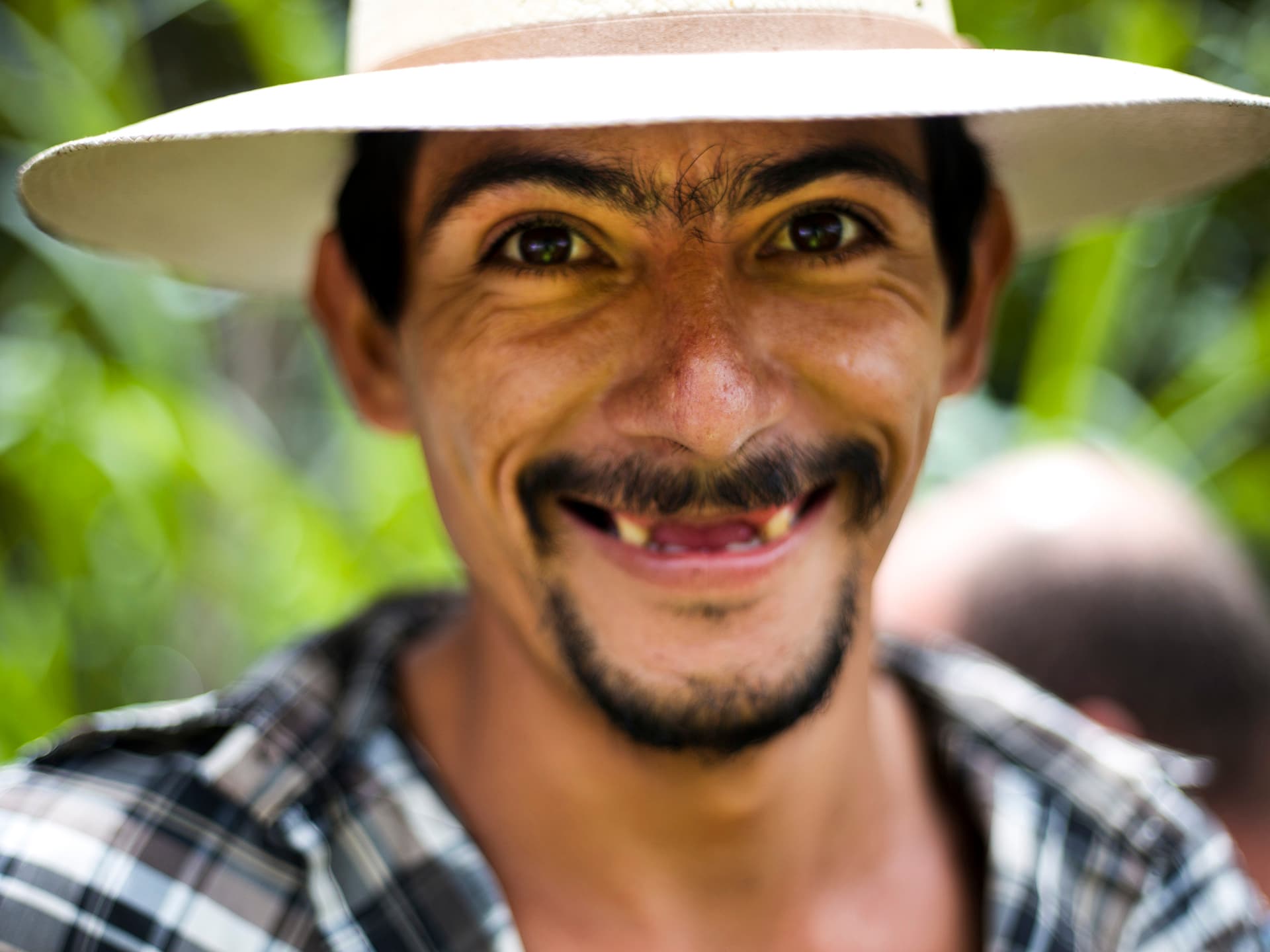 After the presentations, José proudly shows off his plantation. He has all kinds of crops. These include tomatoes, peanuts, coffee and a range of tropical fruit.
"My neighbours teased me when I started with organic farming because it takes longer for the crops to grow, as no chemicals are used. They asked why I insisted on doing it when it wasn't as lucrative. They should see my plantation now," he says, laughing.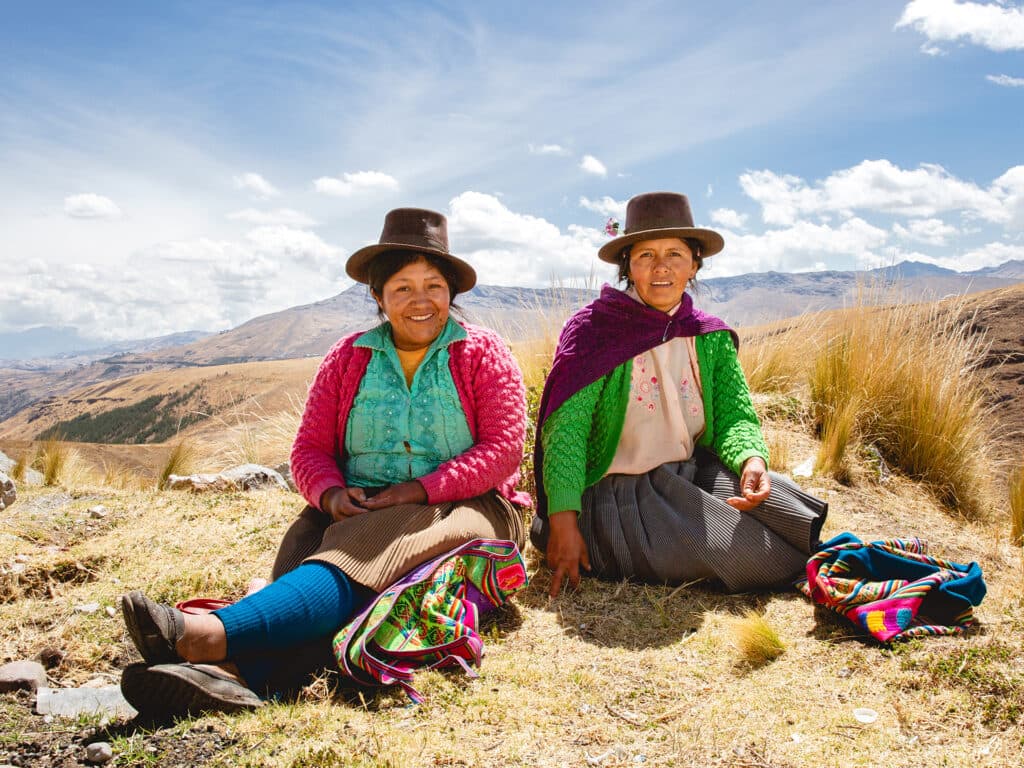 Diakonia in Latin America
Diakonia is present and have partner organizations in Bolivia, Colombia, Guatemala, Honduras, Nicaragua, Peru and Paraguay. The work is coordinated from our regional office in Bogotá, Colombia.