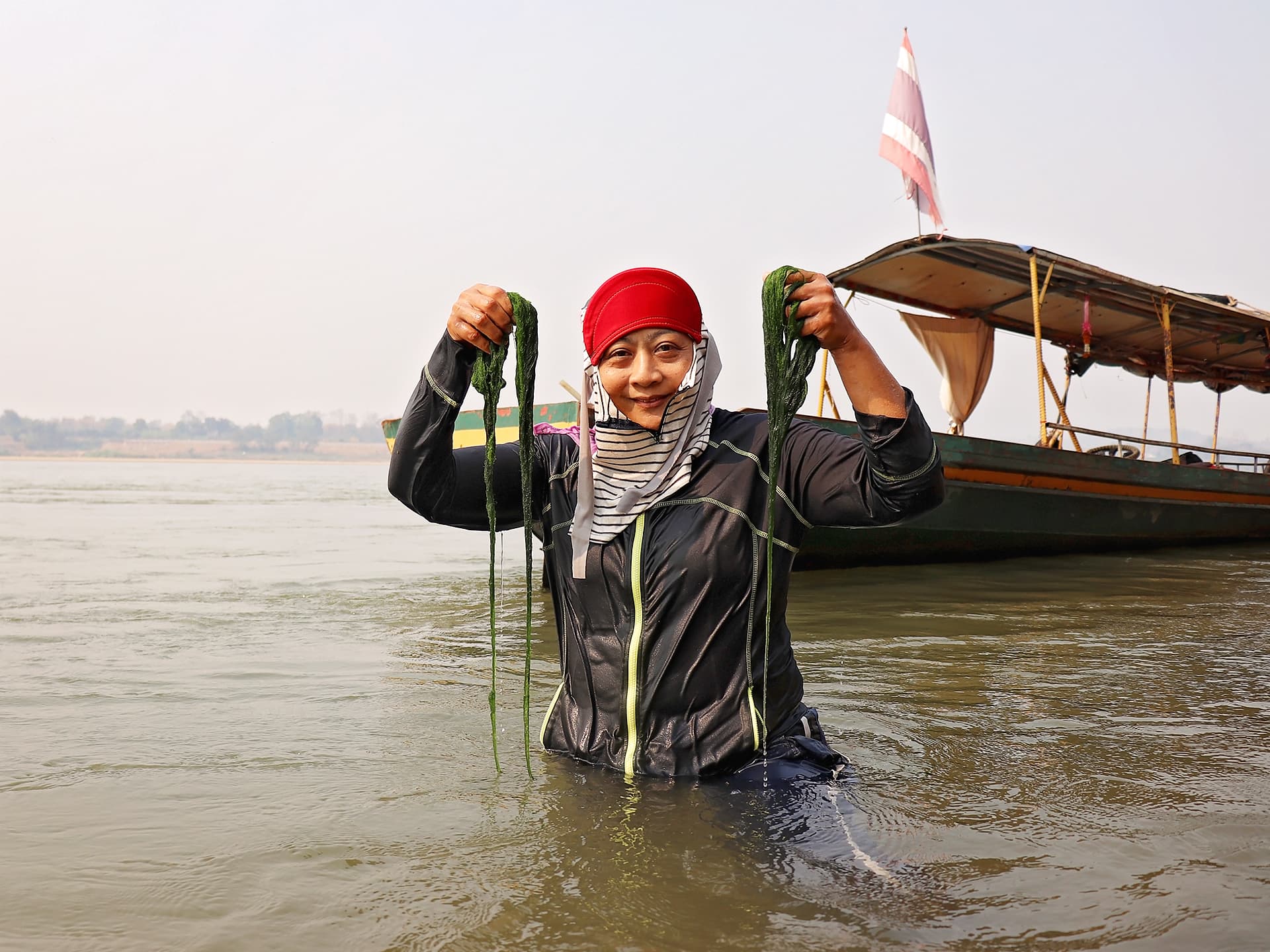 From Seaweed to Strength: Reshaping Women's Lives in Chiang Khong
Nestled in the heart of the Chiang Khong district in Northern Thailand, a group of women has found an unlikely source of empowerment - collecting freshwater seaweed, locally known as 'Kai'. This seasonal job, which lasts from March to May, provides them with extra income to support their families.
For many women in Chiang Khong, opportunities for livelihood are limited, and they are often confined to traditional gender roles such as housework and caregiving. However, the Kai collection provides them with a chance to break free from these constraints and take ownership of their lives.
The formation of the Women's Council, supported by Diakonia through the Center for Girls Foundation (CFGF), has been a significant turning point for the female Kai collectors in Chiang Khong. It has provided them with a platform to redefine their roles and reshape their lives.
Chutikarn Rattanatrai, one of the female Kai collectors, shared how this seasonal job has given her a new sense of confidence and connection with other women in her village.
"I was quite young when I first started collecting Kai," Chutikarn recalled. "I wanted to earn extra income to buy new clothes and support my family. So, I went out with older female villagers and learned how to collect the seaweed. We started work very early when the water level was normal. If we were lucky, we would be able to collect a lot of Kai and sell it at the market."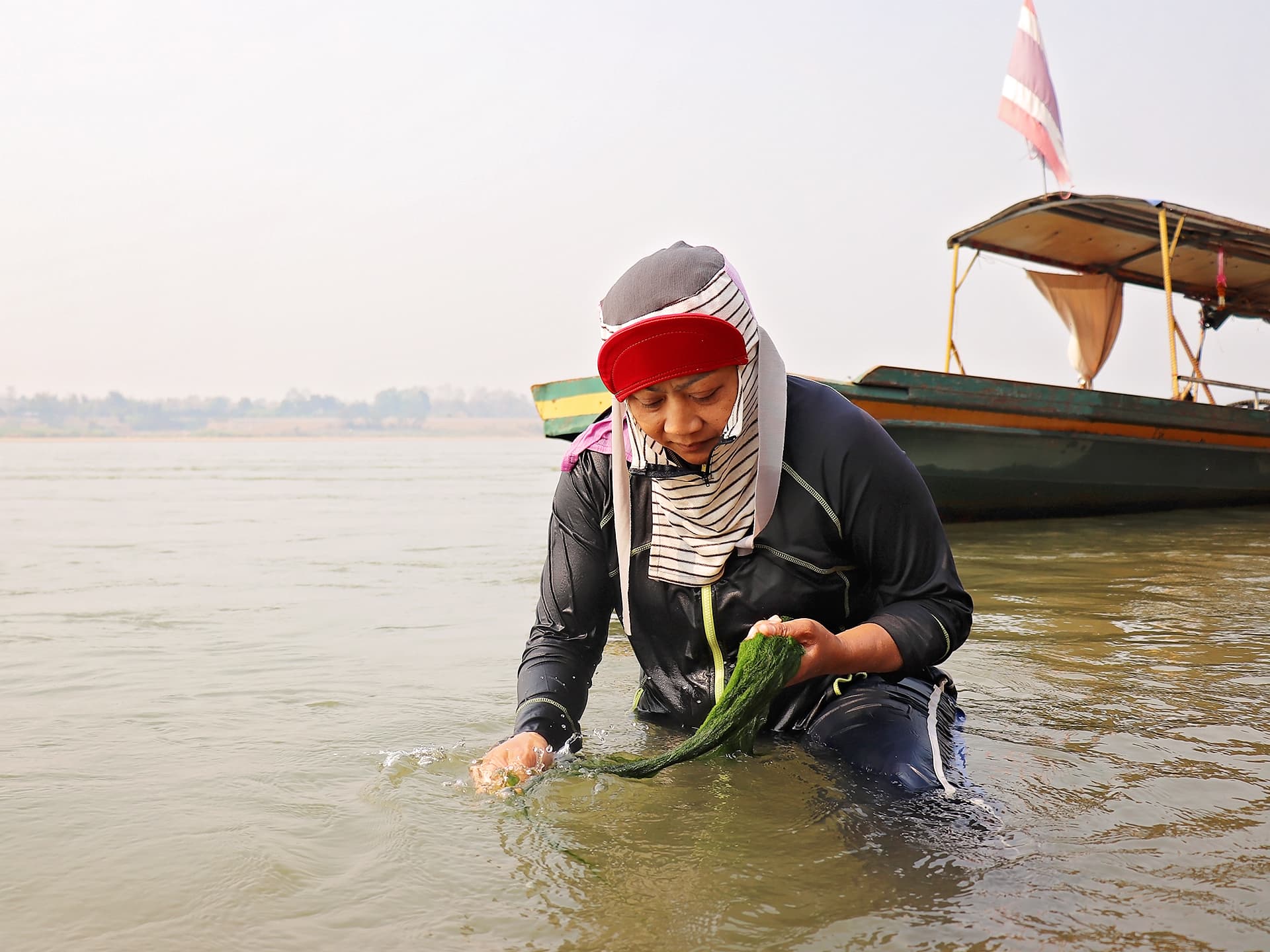 Now a mother of two, Chutikarn still goes out twice a day during the Kai season to collect freshwater seaweed - a routine that has been a part of her life for the past 40 years. While there have been groups of female Kai collectors for some time, Chutikarn admits that they were not well-connected. This changed when the Women's Council, supported by the Center for Girls Foundation (CFGF), was formed, connecting them together.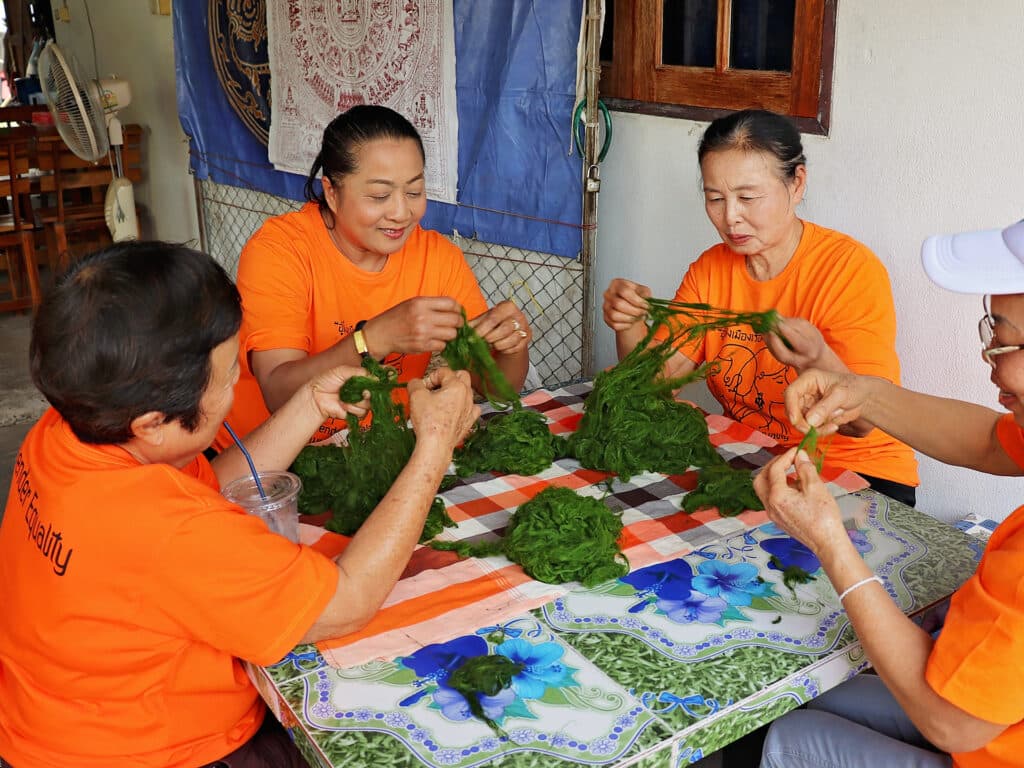 "When I joined the group with other women in my village, I felt confident and empowered. I also felt safer having someone watch my back when we go down to the river. We discuss not only how to market the seaweed but also other issues we face at home. I feel I have a group of friends who share the same journey."
During the peak period, the female Kai collectors can generate income of up to 4,000 Baht (around 120 USD) per day, ten times higher than the average daily earning rate. This empowers them to take control of their own lives and livelihoods.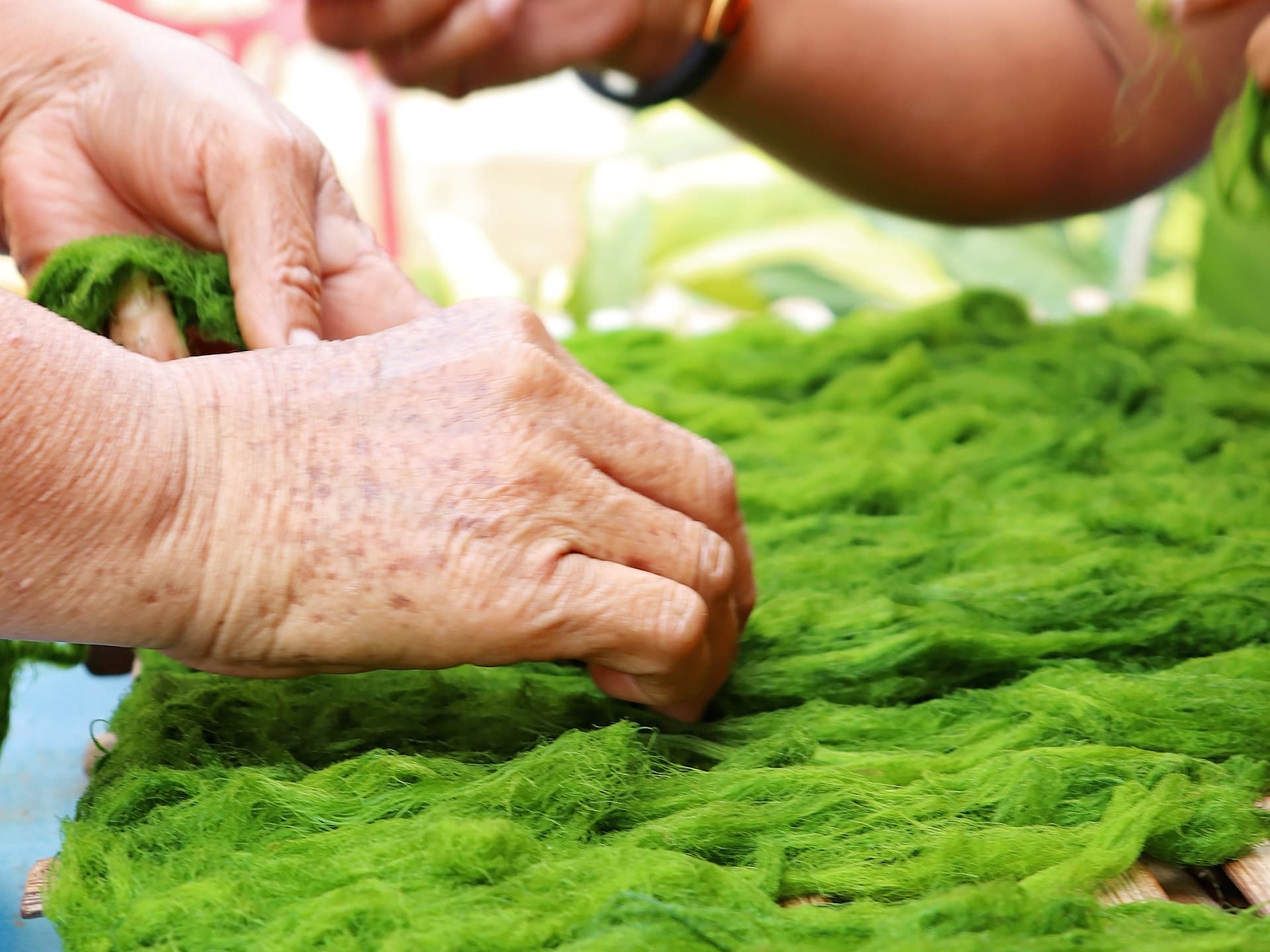 "I am impressed that the female Kai collectors in the community recognize the opportunity to transform their lives. These women realize their potential for work and are not solely reliant on men for their income. This independence has had a positive impact on reducing incidents of domestic violence," said Nunnaree Luangmoi, Co-founder and Director of the CFGF.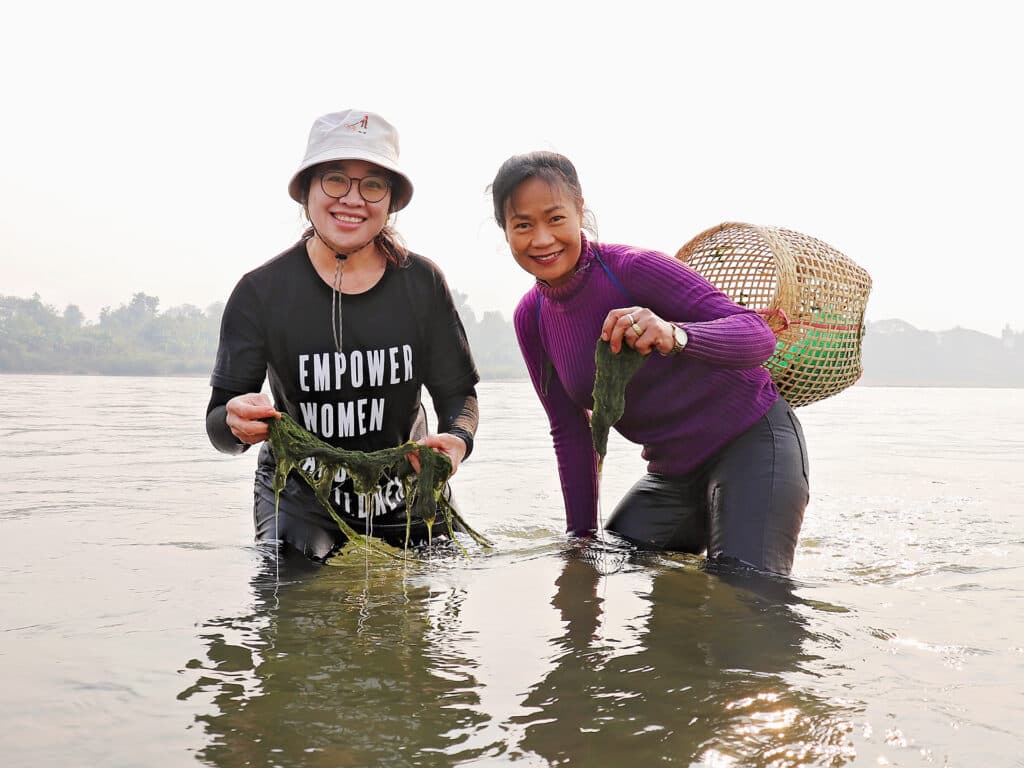 "Even beyond the Kai season, women still come together to discuss a range of topics, such as family matters, personal challenges, and community concerns. They openly share their problems and seek advice and solutions from other women in the group. This supportive environment has become a safe space where they can learn, grow, and thrive together."
But the collection of Kai is not without its challenges. The fluctuations in the Mekong River's water levels, influenced by dam releases, pose a threat to the survival of the seaweed.
"Kai has always been an indicator of the food security of the Mekong River. It has been the food for both the local people and the fish in the river for many decades. However, the mega construction of dams along the upper Mekong has brought about significant changes in water flow patterns, disrupting traditional fishing practices and riverine agriculture," said Niwat Roikaew, the leader of Khon Rak Chiang Kong, a local environmental conservation group who has been advocating for the protection of the Mekong River for over two decades.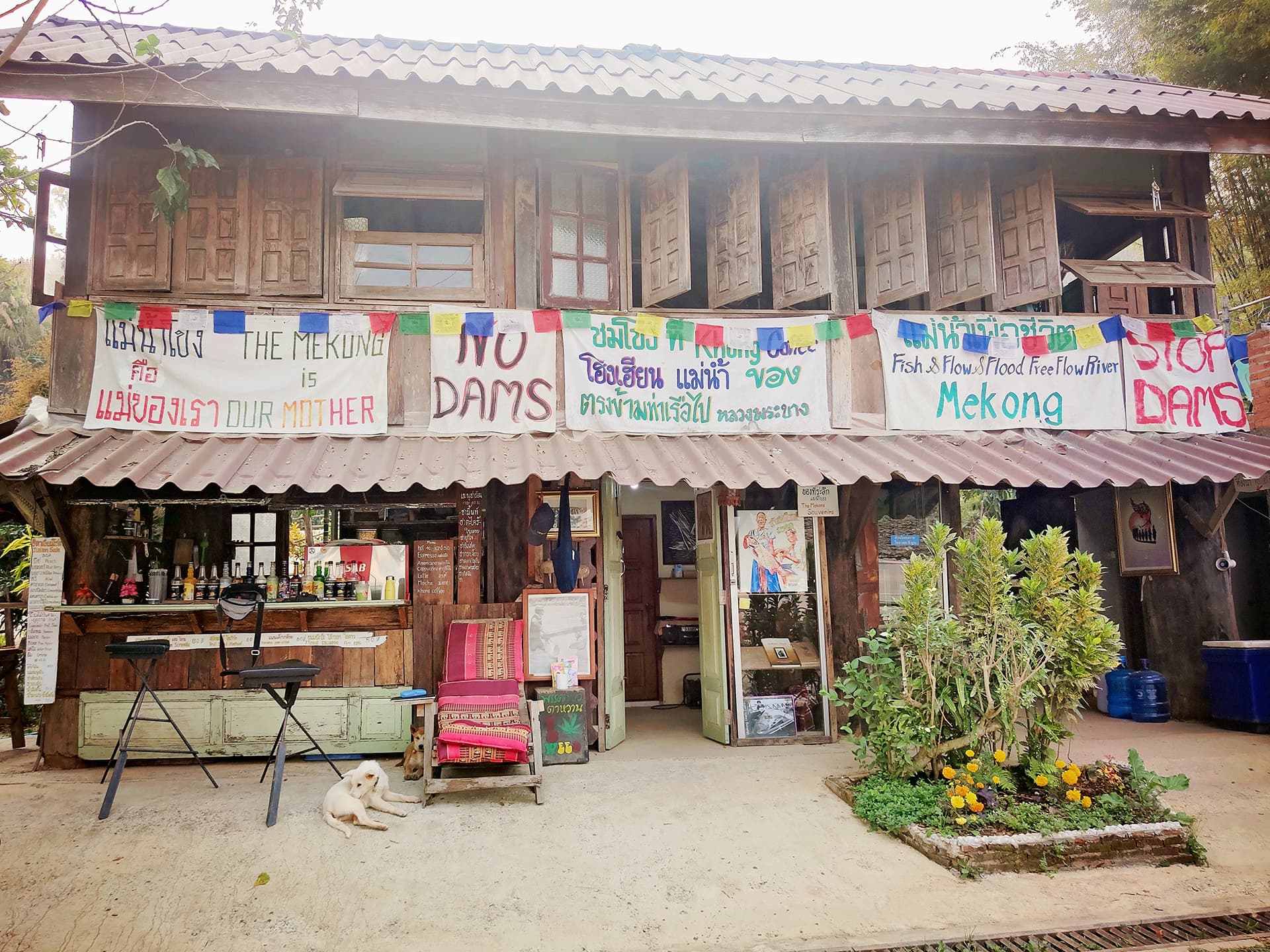 "The release of excessive water from these dams leads to elevated water levels, rendering the survival of Kai impossible, as this seaweed thrives in shallow waters," he added.
The challenge situation highlights the importance of preserving the environment and protecting the resources that women in Chiang Khong depend on. It requires new ways of valuing women's rights to earn a living and their roles in addressing threats to rivers and other natural resources. Through collaboration with local communities and like-minded civil society organizations, the Women's Council can serve as a vital mechanism to protect women's rights and advocate for policies that foster a sense of responsibility and sustainable practices for the entire community.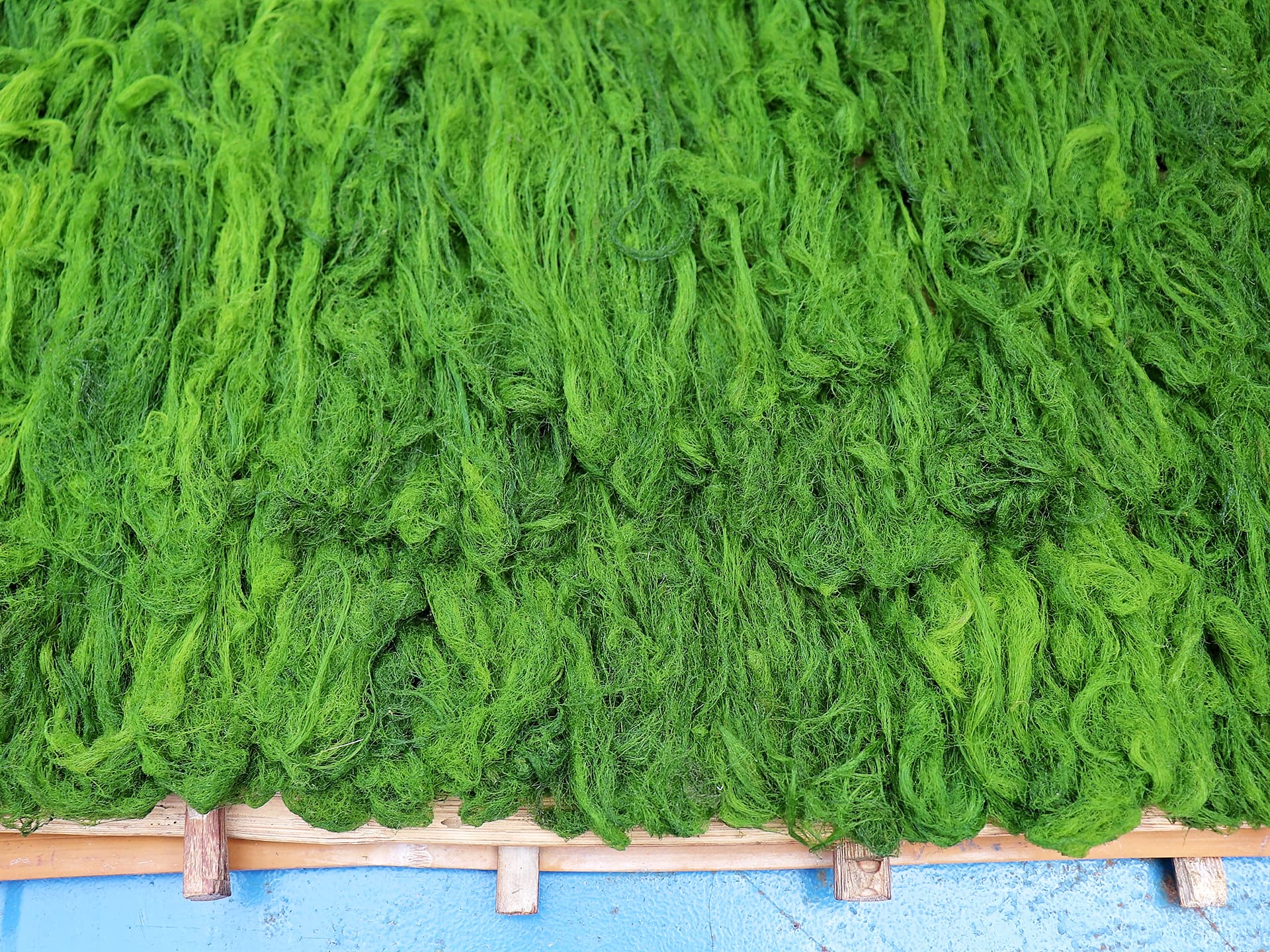 As the Kai collection season comes to a close, the women in Chiang Khong looking forward to the next season. With each passing year, their confidence and sense of empowerment continue to grow, laying the foundation for a more just and equal society where women can thrive and protect their rights.
About the Women's Council by Center for Girls Foundation
The Women's Council, an initiative by the Center for Girls Foundation (CFGF), unites women from across Chiang Khong to amplify their voices. Comprised of female community leaders, professionals, and hill tribe women, the Council brings together previously isolated efforts for change. By joining forces, they address community issues, foster regional unity, and provide mutual support. The Women's Council serves as a crucial step towards promoting female representation and equal development opportunities in Chiang Khong. Diakonia has been supporting this initiative since 2021 through CFG.