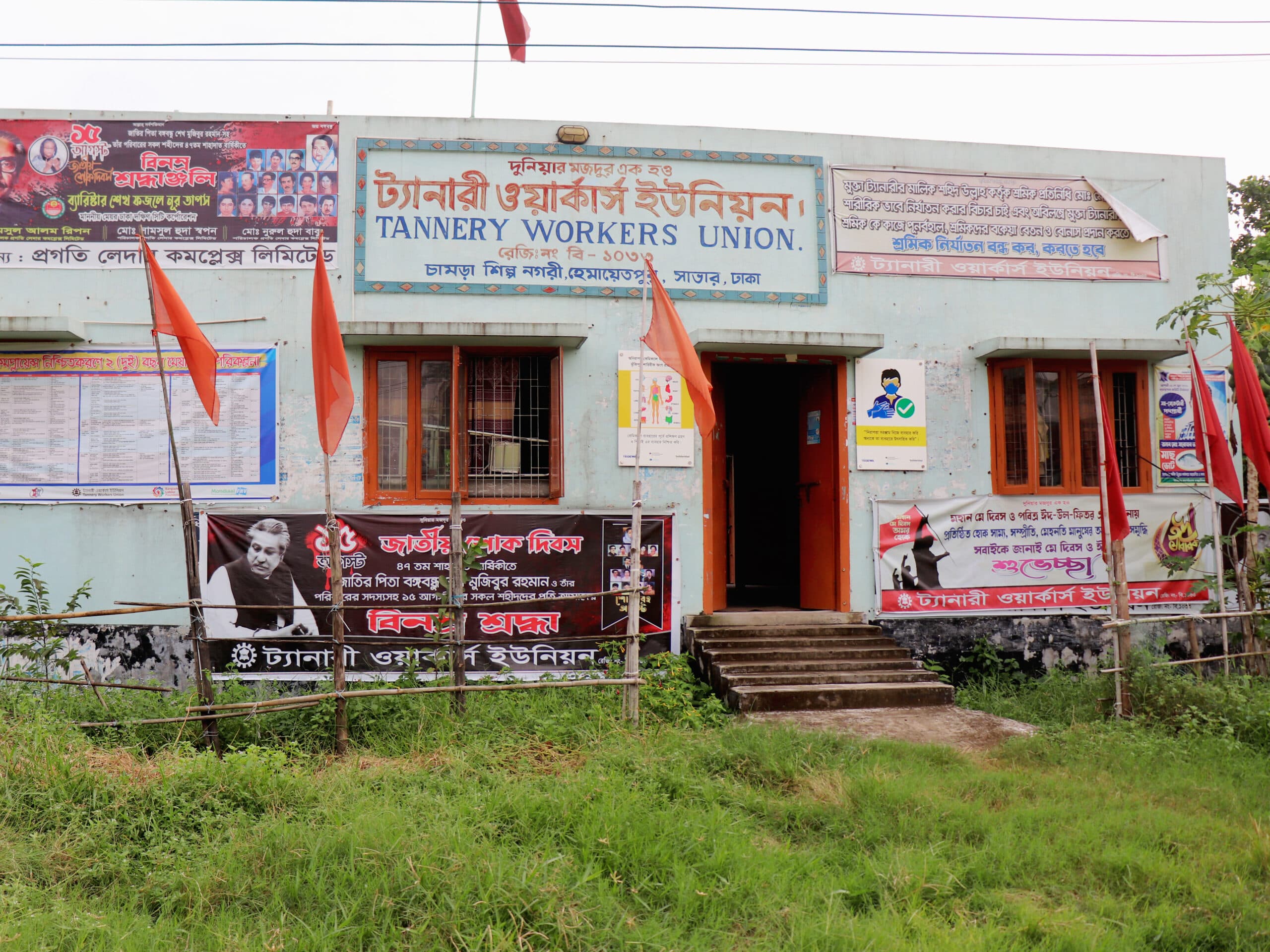 Bangladesh
Protecting Labour Rights and Factory Safety in Bangladesh
Bangladesh's economic growth mainly depends on labour-intensive, export-oriented industrialization. Although labour is the country's strongest comparative advantage source, the workers' conditions and safety are still major areas of concern. Diakonia and a partner in Bangladesh work to improve the situation.
Naher Rahman remembered the time when her husband was still alive. They lived a good life together in Hemayetpur, a suburban area in Dhaka city. He worked in the tannery factory while she took care of their only daughter. His income could support the whole family, so she did not have to work full-time. Occasionally, she made an embroidery stitch for sale when there was an order.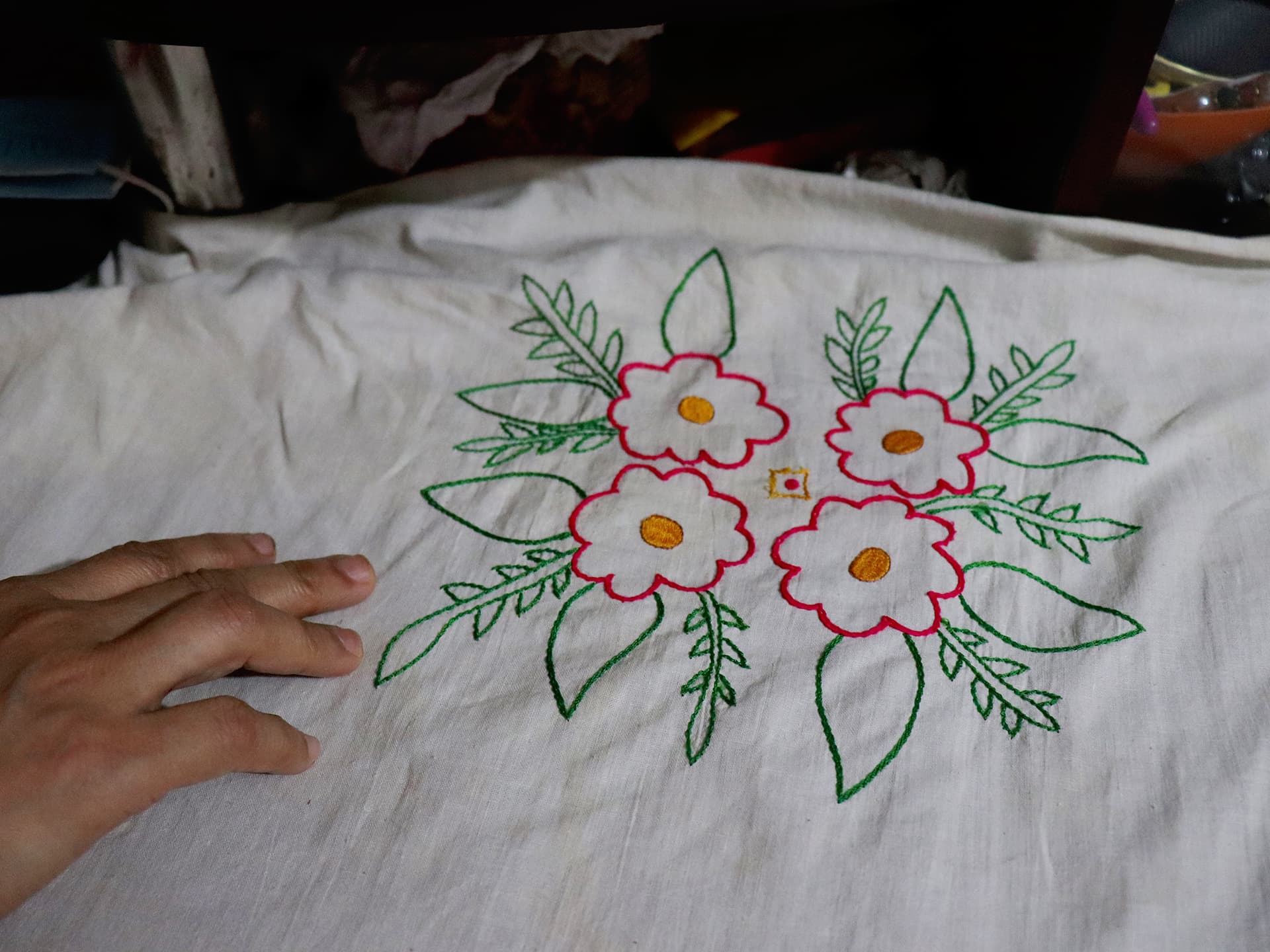 Everything changed when her husband got into an accident in the factory. His four fingers were cut off, and later, he passed away due to the accident's after-effect. Naher, who asked Diakonia to protect her real identity, said the employer did not provide any compensation for her husband. The family savings were spent on medical treatment, and they fell into a big financial crisis after her husband died.
"The employer neither visits nor provides any support to us. If we received some help from the employer, my husband would still be alive," said Naher with a sad voice and bitter smile.
Naher had to move out from their old house to live in a shared flat with three other neighbours. Privacy and security are the main concerns for her since her daughter is 18 years old now. However, this is the only place she can afford. Now she has become the family's primary breadwinner and earns a living by making vegetable rolls at night and selling them to nearby shops in the morning. Her income is unstable since it depends on the order from the shop.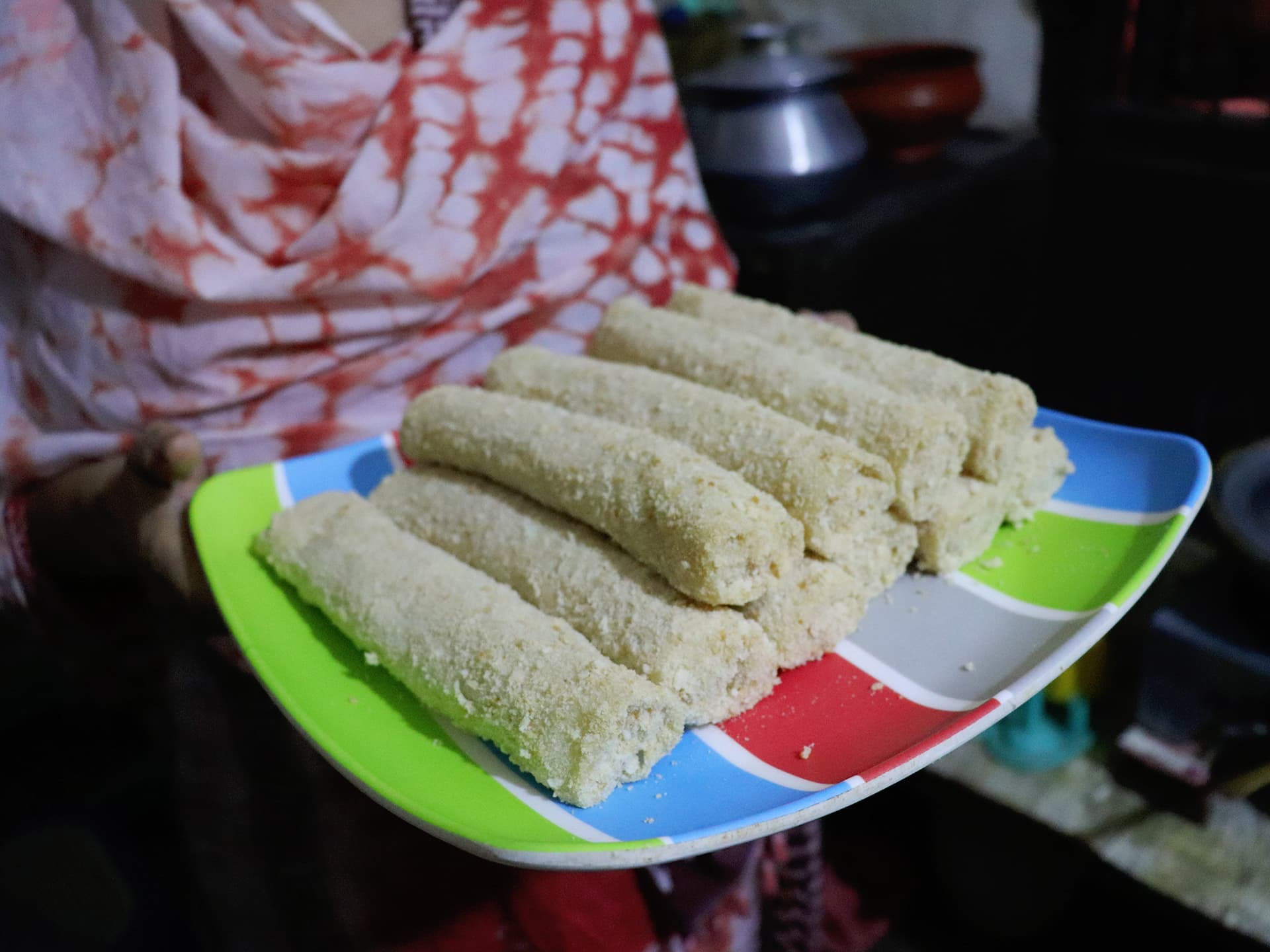 Urgency of Worker Protections
Undoubtedly, there are countless other workers like Naher's husband whose tragic yet preventable deaths occur. They are employed by people who violate their rights and treat their lives as disposable. ITUC Global Rights Index 2022 gave Bangladesh a rating of 5 in the index, indicating that there is no guarantee of rights for workers in the country. Their rights are continued to be severely curtailed. According to a survey of various national and local newspapers by Diakonia's partner - Safety and Rights Society (SRS), at least 333 workers were killed in 241 workplace accidents across the country in the first six months of 2022. On average, at least one or two workers died every day.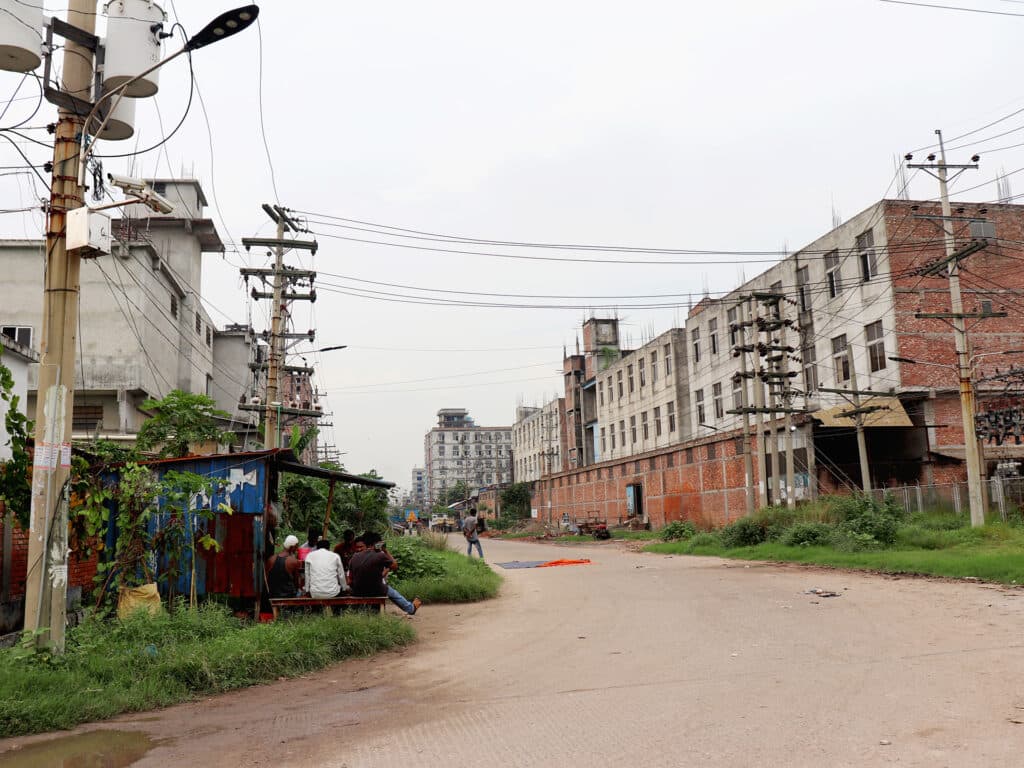 "Several government bodies under the Ministry of Labour and Employment (MoLE), such as The Department of Inspection for Factories and Establishment (DIFE), Department of Labour (DOL), Bangladesh Labor Welfare Foundation (BLWF), Labour Courts are working on the labour issues. We are collaborating with them to enforce the law and implement a reform to upgrade the labour rights situation in the country," said Sekender Ali Mina, SRS Executive Director.
He explained that all workers in Bangladesh are eligible for the Labour Welfare Fund established under BLWF for their medical treatment and their children's study in public universities and medical colleges. Labourers' families also get financial assistance from the foundation after their deaths from workplace accidents.
Bringing Labour Rights Back
"When we learnt about Naher's story, we assisted her in a compensation case against the employer. As of now, she has received a cheque for 30,000 BDT from Bangladesh Labour Welfare Fund. However, she should receive more compensation, equivalent to 250,000 BDT, to cover her loss. The factory also has a lawyer who knows all the legal issues, but they do not care about the employee's rights. They fear setting a standard for other workers. It is a difficult context, but we will try our best to help her," added Sekender.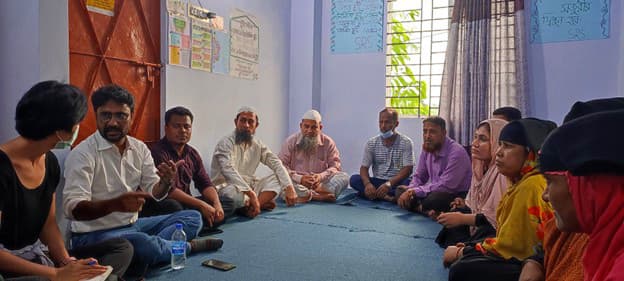 In addition to assisting dependent families and injured workers to gain compensation for workplace death and injury, SRS also works to improve the workplace health and safety of the workers in the factory. The organization established 'The Women's Café', a space for the factory employees, especially female workers, to relax in their leisure time and meet with other workers to share their feeling. Importantly, they can learn about their rights and exchange their situation and problems.
There are still areas to improve to enforce the Labour Act to ensure that international labour standards and welfare are upheld.
"International buyers also can play a key role in pressuring the factories that do not comply with the standard. More importantly, the Trade Union needs to take the lead and full accountability to demand the corporations to protect the labour rights and prevent the exploitation," concluded Sekender.
About Safety and Rights Society (SRS)
Safety and Rights Society (SRS) is a local not-for-profit organization registered under the Societies Registration Act 1860. SRS works to improve workplace conditions and promote consumer and public safety in Bangladesh. The organization has been working with Diakonia since 2012.