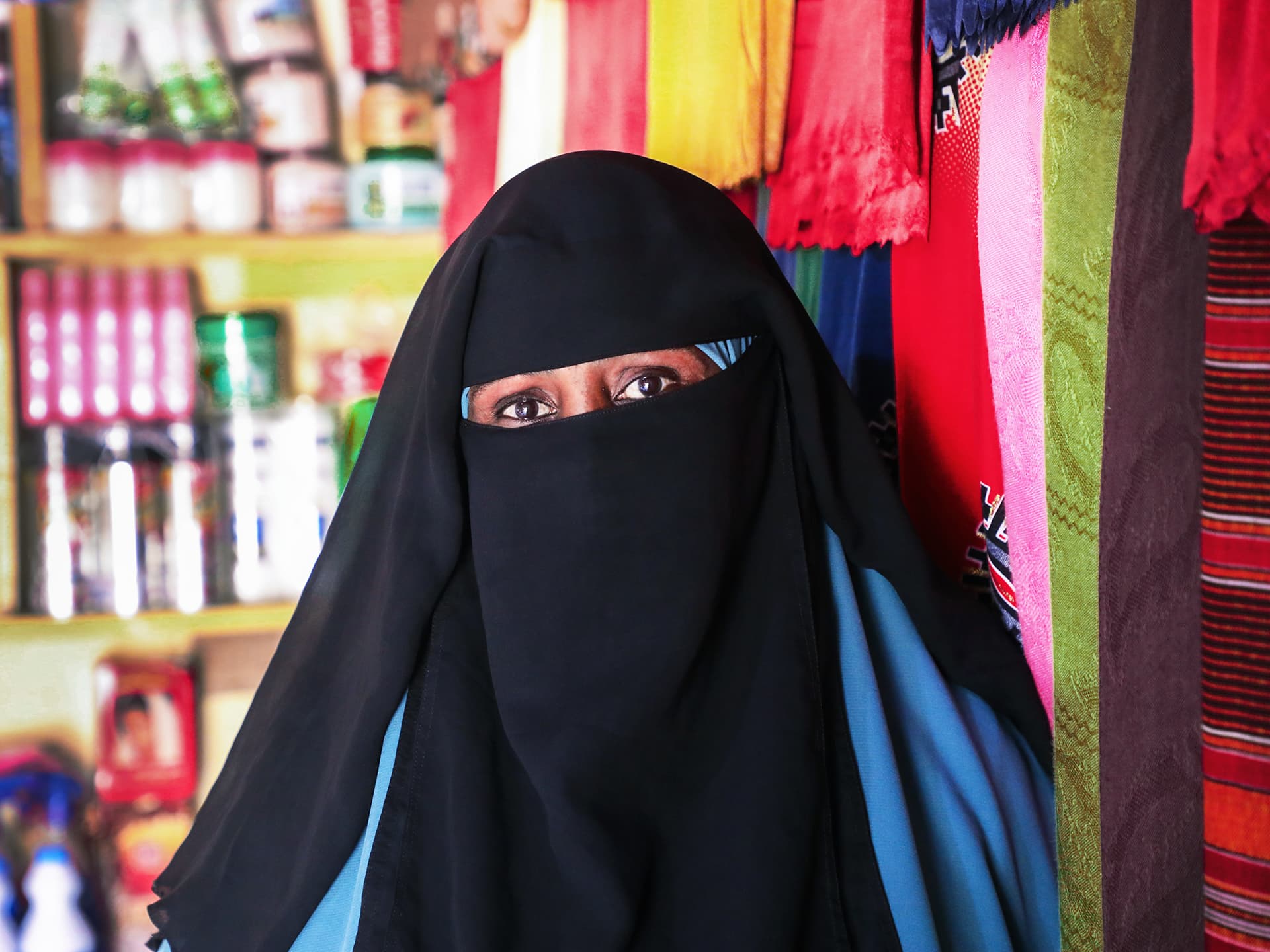 Somalia
A training in entrepreneurship changed her life
As recently divorced Amina, a 35-year-old mother of three, was dependent on family and friends to survive. Toxic gender norms and lack of education made it difficult to find a job and provide for her children. But with the support from Diakonia, she has now started a thriving business that pays for the family's living.
Amina married at a young age and didn't have the chance to study and pursue a career.
– We were happy during the early years of our marriage. But as the family's needs and expenses grew, conflicts between me and my husband escalated. I was just a housewife and the little that was available wasn't enough to meet our daily needs, she says.
After her third child was born, Amira found herself divorced and the situation worsened. Amina was entirely dependent on relatives and friends to survive. Without skills, it was hard to find a professional job. On top of that women in Somalia are facing social problems such as toxic gender norms and myths, lack of education, forced marriages, gender-based violence and emotional abuse. In Puntland where Amina lives, two out of three cases of violence have been perpetrated by a close relative. This deprives women the confidence to participate in decision-making processes for both their own development and for society.
– My brother eased my burden by letting my son live with him. I had to move in with another family where we shared a room and saved costs by splitting bills. Sometimes my daughter had to stay at home, since I couldn't afford the school fees. We were often without a proper meal and the landlord locked us out if we didn't pay the rent in time, Amina says.
Lived from hand to mouth
Amina had to put a lot of effort into her daily hustle, but nothing seemed to work. She was still traumatized by the divorce and needed a support system. But then she had the possibility to participate in a Diakonia project, and her life changed.
Working closely with the community and local partners, Diakonia's partner FAWESOM initiated a project in Puntland, where Amina lives. FAWESOM works to strengthen women's financial position and independence. Through economic empowerment initiatives, the project's goal was to alleviate the challenges women face. The community leaders and authorities identified vulnerable women and youth, who were trained on how to establish and run a profitable business.
Now she can provide for the family
Amina was one of the selected women and she received business management and entrepreneurship training. Thereafter she was given a startup kit for her business, a beauty shop.
– It was a small start-up kit, but it has changed my life. With the knowledge I gained from the entrepreneurship training, I was able to establish the business, fundraise some money from family members and obtain a loan from the bank which boosted the business, Amina says happily.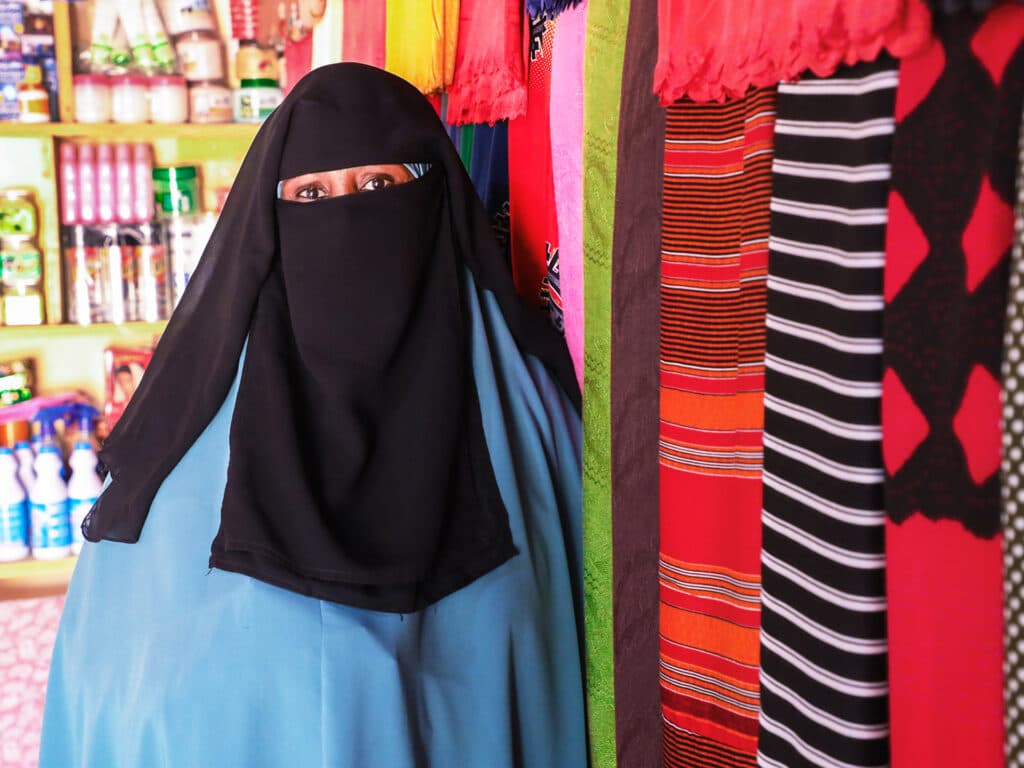 Amina's shop is now doing well and she can provide for her family, pay her bills, including her daughter's school fees, and the bank loan. Despite the corona crisis, Amina and other entrepreneurs in Somalia are spared. The country has not had to impose severe restrictions and business is open as usual.
Those who have seen Amina's struggle and transform often visit her shop to learn from her life journey.
– I would like to encourage women to find something they can do and earn something extra apart from what the husband brings home. That will give them a voice on what's happening at home. And in case of any unfortunate eventuality, they can survive even though they find themselves in a vulnerable situation, she says.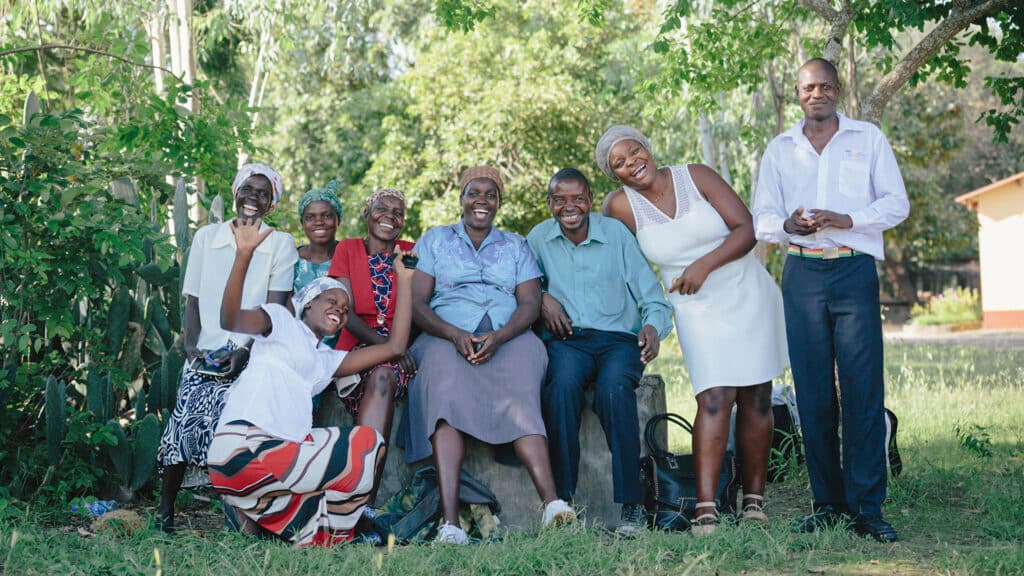 Diakonia's work in Africa
Diakonia works in several African countries, where we have country offices in most of them. The work is coordinated from our regional office in Nairobi, Kenya.