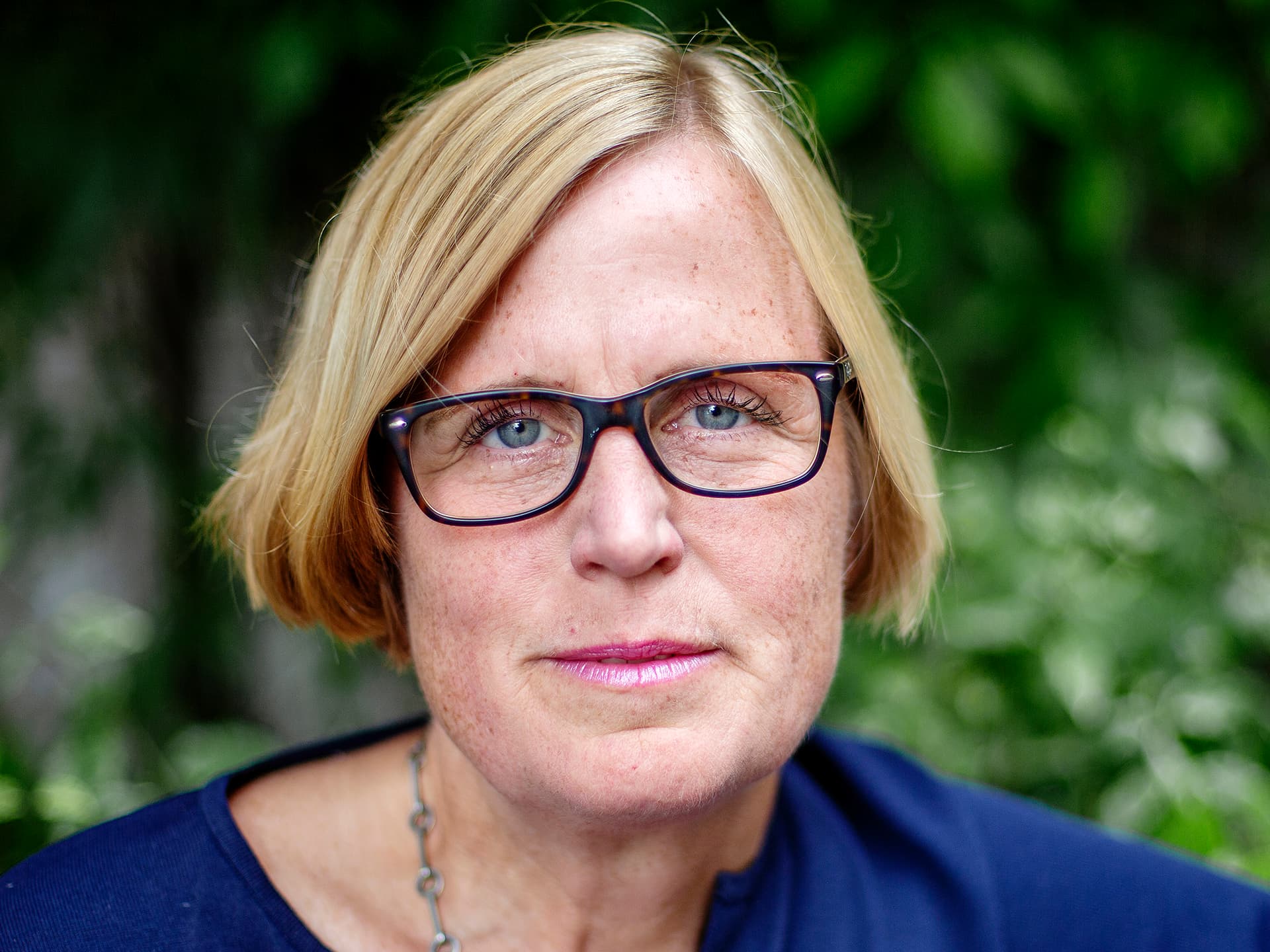 News
Lena Ingelstam suggested as new Secretary General
30 March, 2020
The board of Diakonia has presented its candidate to succeed Georg Andrén as Secretary General. Lena Ingelstam, that will take office on the 15th of June, is currently the International Program Director of Save the Children Sweden. She has vast experience from the development sector, including many years at the Swedish International Development Cooperation Agency, Sida.
It is now official who the board of Diakonia wants to see lead the organization in the years to come. Lena Ingelstam, 55, takes on her new role with a great deal of experience from Swedish development cooperation, both from the Swedish Development Cooperation Agency, Sida, and from working within several development organizations.
– I am honored to be entrusted with such an important assignment. To defend and strengthen democracy and human rights is more important than ever. It's a privilege to work for a faith-based organization that shares my values, says Lena Ingelstam.
Like coming home
To Lena Ingelstam it feels a bit like coming home. Her engagement in international development started in Diakonia when she was appointed Regional Manager for South America, stationed in La Paz, Bolivia, in 1998.
– It all started there, I'm so happy to be back! Thanks to Diakonia's long-term work with local partner organizations over the world, combined with its acknowledged advocacy work towards Swedish decision-makers, Diakonia has gained the recognition and trust from others. I know that Diakonia makes a real difference, Lena Ingelstam says.
Lena Ingelstam grew up in Bromma on the outskirts of Stockholm, and is member of Abrahamsbergskyrkan, a congregation within Uniting Church in Sweden. She is thus familiar with the founding churches of Diakonia.
– I am convinced that she is the right person to lead and develop the organization based on her solid experience from aid and development, combined with her roots in the Christian congregations, a very pleased Chair of Board Pether Nordin says.
Backed up by the founding churches
A formal decision will be made Thursday the 2nd of April, when representatives from the founding churches, Uniting Church in Sweden, Equmeniakyrkan and Swedish Alliance Mission, Svenska Alliansmissionen, gather for an extraordinary meeting.
– Lena has long experience, which inspires trust and make us feel confident that she will be able to represent Diakonia within the movement as well as towards authorities, civic space and international bodies in a good way, Kjell Larsson, the leader of Swedish Alliance Mission says.
Lasse Svensson, leader of Uniting Church in Sweden, also believes that Lena Ingelstam will be able to represent the founding churches well.
– To us as founding churches it is of great value that she also is deeply rooted in our communion, he says.
Lena Ingelstam will take office on the 15th of June and succeeds Georg Andrén that left his position in December, appointed by the Swedish government as Governor for the County of Värmland.