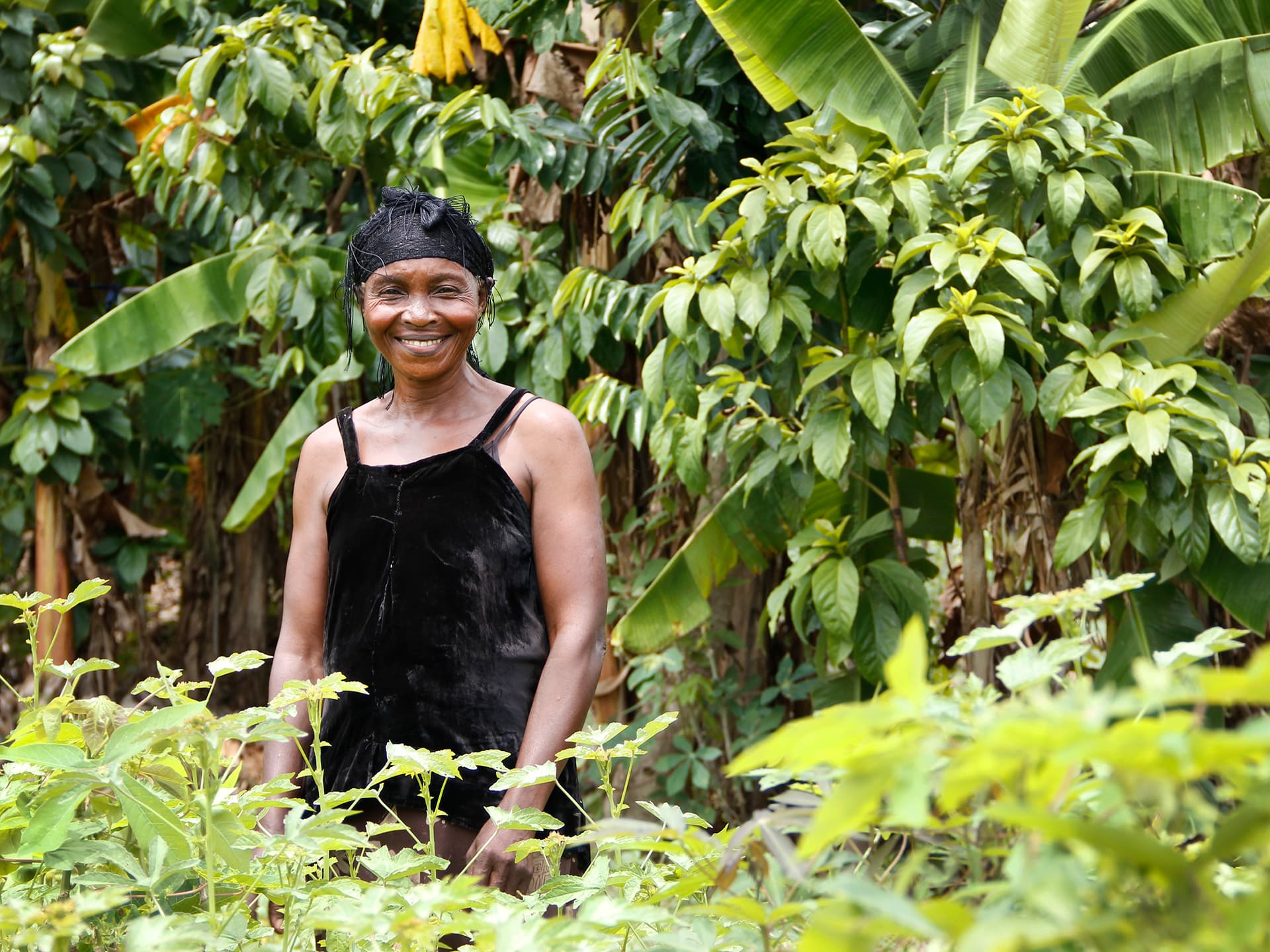 DR CONGO
Farming leads to independence
She was forced to start farming in order to afford to send her son to university. Maman Victorine Nkuamusu is one of the participants in a women's project financed by Diakonia. Through the project, the women have been able to increase their incomes while also becoming aware of their rights.
"Many of us are widows and have several children. A lot of us also lease the land we farm, and we work just like the men. So we're already independent women. We say what's on our minds."
Victorine is proud and strong. She laughs a lot and is keen to show us her fields and the foundations of the house she's in the process of building. She lives in a beautiful part of the world, in the village of Mpozo in the Democratic Republic of the Congo, a small village with a stream running through the lush green fields. But despite the country being so fertile, its inhabitants struggle with poverty, corruption, conflict and a low level of gender equality.
"I'm a teacher but I can't live off my salary. My work in the fields pays my son's school fees."
New technology increased turnover
Even if Maman Victorine works at the school every day, she was forced to start working in agriculture in 2003 to be able to afford to send her oldest son to university. In the beginning, she leased the land she farmed on, but now she owns her own land.
"Through Refed, we learned modern farming techniques that have meant we've been able to increase our turnover."
Training women in farming is a key objective of the Diakonia-financed project. The women have also received money for seed, and Victorine has sown spring onions and spinach.
"Spring onions are a good bulk crop. I harvest them and sell them and then I plant new ones and sell them again," she says and continues:
"We have customers who come here and buy from us and then sell the vegetables in Matadi. How much we earn depends on the situation at the market."
Victorine is also a member of a women's association.
"Many of us are women, and we have several children. A lot of us lease land that we farm, and we pay school fees with the money we earn."
Victorine says that they are already independent and work just like the men.
"At the meetings, we exchange ideas. The aim is to fight against poverty, become independent and not be limited by our bodies. We say what we think. A yes is a yes and a no is a no. Many women are afraid to say something, but we aren't."
Victorine's husband died in 1994 and she never remarried. She wanted to look after herself, and so far it's gone well.
"I didn't want to sponge off anyone, neither a man nor my children. I can provide for myself."
She has three children. The youngest still lives at home, and she also takes care of one of her grandchildren. Victorine has started to build a house on the farmland she owns.
"I live five hundred metres away. One day, I'll be living here so I'll be able to grow things in my own backyard," she says with a smile.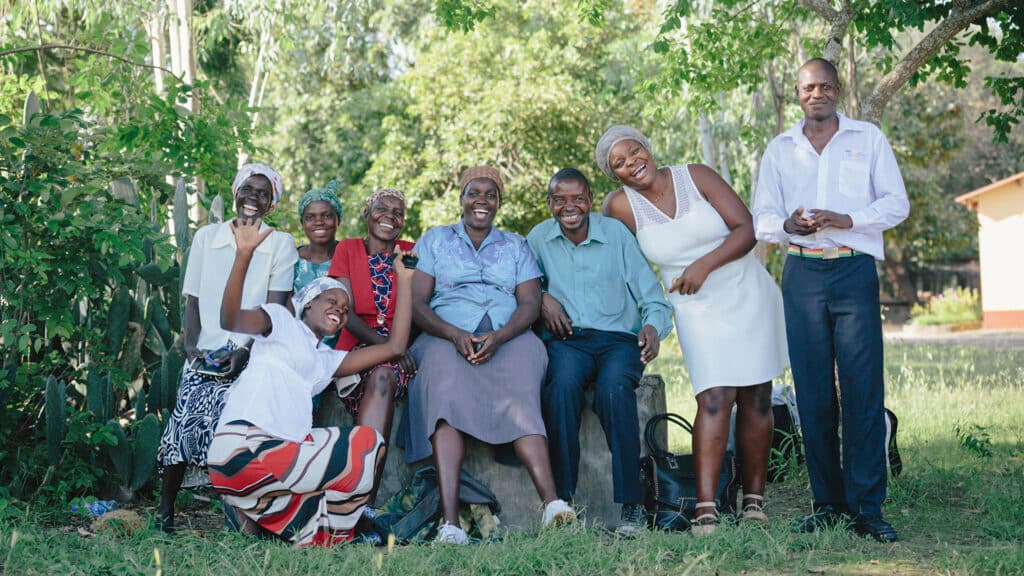 Diakonia in Africa
Diakonia works with local partner organizations in several African countries: Burkina Faso, Mali, DR Conco, Kenya, Mozambique, Somalia, Uganda, Zambia and Zimbabwe. There are also two regional programmes.
The work is coordinated from our regional office in Nairobi, Kenya.